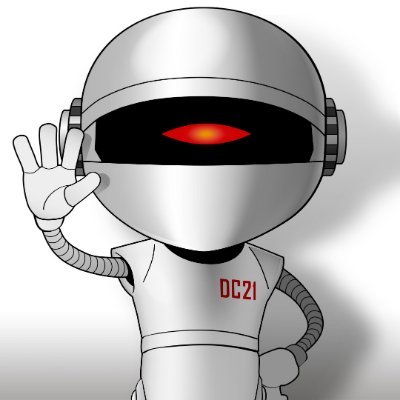 BUSINESS MEETING AGENDA. The the 2021 WSFS Business Meeting Agenda is online here.
Business Meeting Chair Kevin Standlee adds, "There are blank spots in the agenda where we are expecting reports that haven't arrived yet The agenda will be updated as the stragglers arrive."
The agenda includes Business Passed on to DisCon III by CoNZealand. In 2020, the 78th Worldcon, CoNZealand, was forced to hold only a limited Business Meeting due to the COVID-19 pandemic. At the meeting, they defeated all constitutional amendments up for ratification and then passed the same amendments for the first time. This effectively postponed the ratification of all amendments, and passed them on to DisCon III for ratification in 2021. (Minutes and a recording of the CoNZealand Business Meeting are available on the WSFS web site.)
There is a pending re-ratification vote on whether to make Best Series a permanent Hugo category, and to make the Lodestar Award for Best Young Adult Book a permanent award.
And there are quite a few proposals from the Nitpicking & Flyspecking Committee (members appointed by the Business Meeting) with the goal of making the rules work better in one way or another.
All seven new proposals to change the rules are of interest. These two would directly reshape the Hugo ballot:
Short Title: One Episode Per Series: A rules change with the "intention of reducing the amount of episodes of the same dramatic presentation series that can be finalists from two to one and to retain the existing restriction of not more than two works by the same author in each 'story' category." Proposed by: Nana Amuah, Olav Rokne, Cora Buhlert and Terry Neill.
Short Title: Best Audiobook. A new Hugo category is proposed by Michele Cobb and Nicole Morano. Their supporting statement argues: "Although several Hugo Award categories allow audiobook entries by being agnostic of the publication medium per section 3.2.6, audiobooks cannot simply be viewed as interchangeable with the print and ebook experience and are deserving of their own award category. Since we honor Best Graphic Story or Comic and Best Dramatic Presentation, Long and Short Form because the experience of the story is distinctive in that medium, it only follows that we acknowledge audiobooks as a category all their own."