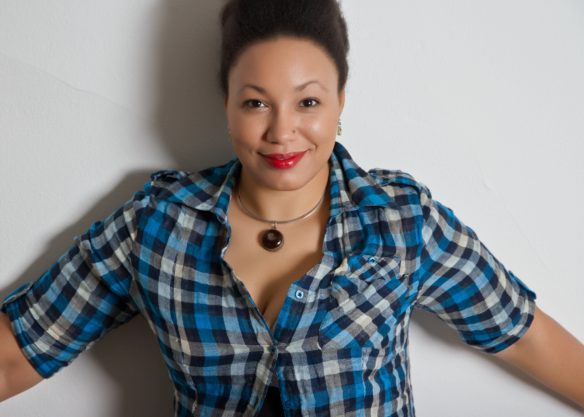 [Introduction: Melanie Stormm continues her humorous series of posts about the misdirected emails she's been getting. Stormm is a multiracial writer who writes fiction, poetry, and audio theatre. Her novella, Last Poet of Wyrld's End is available through Candlemark & Gleam. She is currently the editor at the SPECk, a monthly publication on speculative poetry by the SFPA. Find her in her virtual home at coldwildeyes.com. Wipe your feet before entering.]
AUTHOR BIO
Hello All, Melanie here.
Author bios are tricky things. And if you don't have published work to include in your bio, it's even more challenging to come up with relevant information that will resonate with readers.
In fact, it quickly becomes a chicken or the Void Egg problem. If you publish something, you have a readership and something to include in your author bio. And if you have not yet published something, you have little to include in your bio, but that's fine because likely no one is reading that bio anyway. Writer X, however, seems to have found a way around this conundrum.
Without further ado…
---
Subject: Vote on whether or not to hide from the dark armies!!!!
Dear Gladys,
I'm sure you are wondering how we are doing since we ran from those dark armies about five minutes ago. Silverfox and Tod Boadkins say that it's too dangerous to send you a voice memo right now so I have resorted to taking off my mittens and sending you an email!!!!
We are currently about 100 yards from the road watching a bunch of armored people on horses and other strange beasts march along endlessly toward OUR VILLAGE!!! WE FOUND IT FIRST, GLADYS!!!! I was sitting here waiting perfectly patiently for my OLD TIMEY TAVERN EXPERIENCE and then this ARMY comes along with perfectly good BEASTIE FRIENDS and now they're probably going to burn down OUR VILLAGE!!!
Quite honestly, I think all of this couldn't have happened at a better time. Everybody says we should stay clear of the armies but I think we should hitch a ride on one of their beast-friends since we're all going in the same direction and my feet are starting to hurt!!!
We are currently taking a vote to see if we'll keep hiding from the dark armies or flag them down and GET SOME MUCH NEEDED PODIATRY RELIEF.
I need you to EMAIL ME with your vote but PLEASE VOTE YEA ON THE "APPROACH THE DARK ARMIES" in the following form or I won't include your vote Gladys because YOU ARE NOT HELPING:
HIDE FROM THE DARK ARMIES
APPROACH THE DARK ARMIES
Need your response, Gladys!!!! In the meanwhile, we are making a small fire to eat those s'mores you still haven't brought and I'm going to work on my author bio (that means author biography.)
xox,
X
---
Subject: AUTHOR BIO
Dear Gladys,
You are stuck with ordinary emails until you get back to me with your DARK ARMY VOTE. In the meanwhile, I thought you would like an update on MY AUTHOR BIO.
Well I've gotten about as far as I can go on my biography for now. It took me three pages to cover my birth and it's solid stuff!!!! I'm sure people are going to love my bio. It may even help to make me famous before I finish my book!!! Right now, Silverfox is reading it and is going to give me feedback and then I will send it to you and you can tell me how much you like it. Wait till you read the parts about KINDERGARTEN!!!!
Gladys, this author bio is really giving me some much needed energy in this UPHILL bATTLE that is WRITING THE NEXT BIG EPIC FANTASY SAGA OF ALL TIME!!! I wonder if I could release my bio as a prequel????
DON'T TELL ANYBODY. I DON'T WANT THEM SQUOORROLING AWAY WITH MY IDEA!!!!
xox,
X
---
Subject: A LEGEND IN THE MAKING
Dear Gladys,
I have come up with an amazing title for my author bio!!!!
Ready??
A LEGEND IN THE MAKING!!!!
That way, when I release my author bio first everyone will be excited about my still unfinished EPIC FANTASY SAGA. Releasing my author bio will give me the energy I need to break through the wall that I've been struggling with in finishing this book!!!!
That, and after I TALK TO THE MANAGER, things will be MUCH EASIER and I will get A LOT MORE WRITING DONE!!! Tod Boadkins told me that Tolstoy (not sure who that is) suffered from writer's block when he was working on Anna Karen Something and that he couldn't write the book for THIRTY WHOLE MONTHS!!!! I told HIM that if TOLSTOY had SPOKEN TO THE MANAGER then he would have gotten it done a lot faster!!!! He also would have probably written a better book!!!! After all, I've never heard of him or his Anna Karen Something.
On a completely unrelated note, I think Tod Boadkins keeps getting bit in the forehead by mosquitoes. It's the only explanation for how often he smacks himself in the face!!!
Another great thing is that I've talked Tryxy into writing his own AUTHOR BIO but it's a MUSIC BIO. I think #bestkitten is going to work on her bio, too, as soon as she learns how to write and how to hold a pencil. However, if she doesn't mind, Tryxy and I are willing to help her write it.
ANywoots Gladys, please let me know what you think of my AUTHOR BIO TITLE and RETURN YOUR VOTING BALLOT FOR APPROACHING THE DARK ARMIES.
xox,
X
---
Subject: SETTING UP CAMP
Dear Gladys,
We are currently setting up camp about 100 yards from the road and are getting ready for our meeting in which we will each officially vote on whether or not we will approach the dark armies. Currently I suspect that I can count on a YEA vote from Tryxy but I know that TWO CERTAIN WRITERS are going to vote that we HIDE FROM THE DARK ARMIES and #bestkitten is a swing vote. SO ME AND MY PINKY TOES ARE COUNTING ON YOU!!!!
xox,
X
---
Melanie again, here.
This graphic came without comment or subject line.
BIO FEEDBACK
APPRECIATED.
"TRYXY IS A
YOUNG DEMON
DRUMMER
WHO SPENT
4,000 YEARS
IN THE VOID
OF ASHIPUT.
HE IS ONE HALF
OF THE MUSICAL
DUO DEMONKITTY
AND COUNTS
LIL NAS X AS
ONE OF HIS
MUSICAL INSPIRATIONS.
HE IS CURRENTLY
LIVING HIS
BEST LIFE WHILE
HIDING FROM
THE DEMONIC
AUTHORITIES.
HIS FIRST SINGLE
NINEVAH BURNS
IN MY SOUL
IS DUE OUT
WINTER 2023."