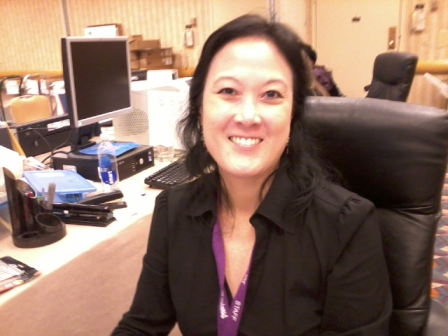 The inaugural Eugie Foster Memorial Award for Short Fiction will be given this year at Dragon Con.
Foster, who passed away in 2014, was the author of the Nebula-winning novelette "Sinner, Baker, Fabulist, Priest; Red Mask, Black Mask, Gentleman, Beast" and the popular short story "When It Ends, He Catches Her".
The Eugie Award honors stories that are irreplaceable, that inspire, enlighten, and entertain. We will be looking for stories that are beautiful, thoughtful, and passionate, and change us and the field. The recipient is a story that is unique and will become essential to speculative fiction readers.
The eligible works will be original speculative short fiction, no longer than 20,000 words, published for the first time in English during the previous year.
This is a juried award, taking nominations "from editors, reviewers, and select readers." The names of the five finalists will be made public before the award recipient is selected.
[Thanks to Mark-kitteh for the story.]