The Philip K. Dick Science Fiction Film Festival has announced the award winners for its fifth anniversary event held May 25-30 in New York. The festival included over 100 films, exclusive premieres, virtual reality demonstrations and celebratory gatherings.
"The awards were presented to features, shorts and documentaries based on originality, brevity, depth of research and attention to craft," said Daniel Abella, the founder and director of the festival.
BEST PHILIP K. DICK FEATURE
The Tomorrow Paradox (2016, USA) — NYC Premiere
Director: Bruce Wemple

Synopsis: A young insomniac's black-market sleep aid sends his mind time traveling into the future where he is the suspect in the disappearance of a girl he hasn't met yet.
BEST BIOPIC
A Life Gone Wild (2016, USA) — World Premiere
Director: Maryanne Bilham-Knight

Synopsis: A biopic of visionary artist and writer Ingo Swann, the "father of remote viewing," the CIA's paranormal spying program and longtime friend of Philip K. Dick. Swann's life on the frontier of the paranormal included creating the Stargate Project, "psychic probes" of Jupiter, Mercury, the Moon and Mars which detailed many features that came to be verified years later by NASA. Drawing on archives and new interviews, the film is also an exploration of the nature of reality as perceived via the six senses of the world's most-tested psychic.
BEST DOCUMENTARY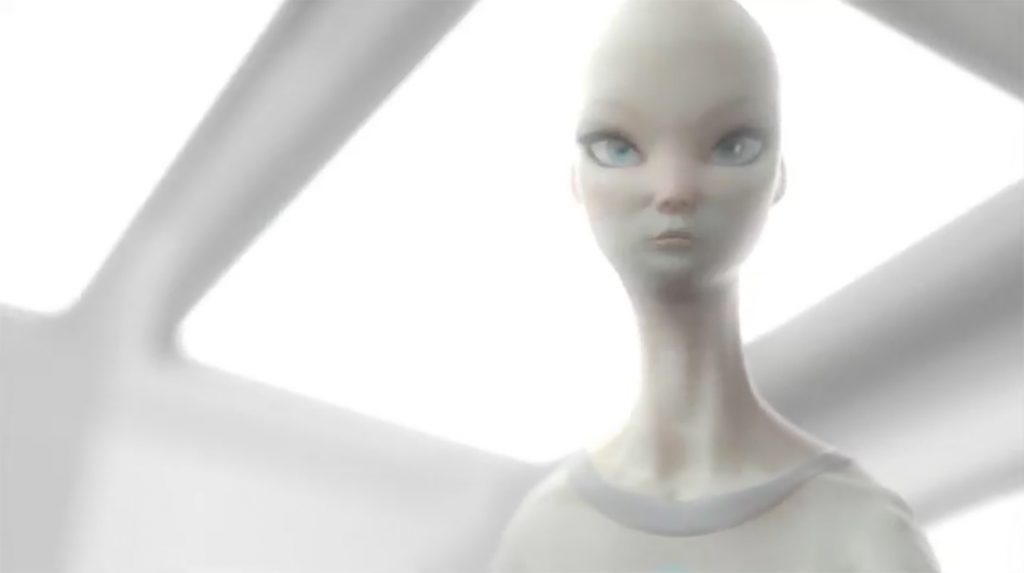 Gods Among Us: The Science of Contact (2016, USA) — USA Premiere
Director: Caroline Cory

Synopsis: Discover the jaw-dropping stories of individuals from around the world who share similar accounts of extraterrestrial and otherworldly encounters. Producer and host Caroline Cory takes the viewers on an extraordinary journey to uncover whether these seemingly independent yet parallel reports may actually be scientific evidence of a greater phenomenon at work. Through a series of groundbreaking on-camera experiments, irrefutable science, and interviews with leading scientists, viewers will find themselves pondering the nature of their own reality or yet the true origin of the human species and be shown that the traditionally unexplained is in fact far more attributable to science than fiction.
BEST HORROR FEATURE
Vilsen (2016, Sweden) — USA Premiere
Director: Rasmus Tirzitis

Synopsis: Several dead bodies have been found in Gothenburg, striking fear into the city's population. Clues lead to suspicions of an occult group and a former reverend who has her own reasons for wanting to stop the killings, offers to help as the path is led down a world beyond understanding.
BEST DRAMATIC FEATURE
The End of the Lonely Island (2016, China) — East Coast Premiere
Director: Renchao Wang

Synopsis: A girl named comes to a lonely island to save the world in less than 24 hours as men in black are chasing her. What does she bring with her and how could she save mankind from the supernova explosion?
BEST AFRICAN AMERICAN, LATINO AND ANY PERSON OF COLOR SCIENCE FICTION FILM
Synchronous (2016, Colombia)
Director: Ricardo Fernández Jiménez

Synopsis: A man whose consciousness has the ability to live in two parallel worlds simultaneously must help a dangerous gangster to win a bet. But everything changes when he meets a woman.
BEST ANIMATED FILM
Waking Dreams (2014, USA)
Director: Brad Jones and Jacob Carah

Synopsis: A disabled young man overcomes his afflictions with the power of his imagination. The story drifts between fantasy and reality, combining elements of his real life with imaginative material inspired by the works of noted science fiction author Orson Scott Card (Ender's Game).
BEST VIRTUAL REALITY
Director: Pierre Zandrowicz

Synopsis: In early 2005, David Hanson, an American robotics is developing its first android human. His name is Phil, a copy of the famous science fiction author Philip K. Dick. In a few weeks, Phil became famous on the internet and in the author's fan circles and is presented in several conferences around the world. In late 2005, the head of the android disappeared during a flight on America West Airlines between Dallas and Las Vegas. Through the memories of the android and those of the author, the film offers an interpretation of Phil's life.
BEST PHILIP K. DICK SHORT
Director: Jane Topping

Synopsis: Seeking to reframe Ridley Scott's 1982 film Blade Runner, long considered a classic of dystopian cinema, with the intention of positioning the artist within the text and so implying that such radical gestures are not only warranted and necessary, but also implicit in the contemporary viewer's experience of watching film.
BEST SCIENCE FICTION SHORT
Director: A.T.

Synopsis: A girl encounters an android on the street. She finds something strange about the experience and decides to follow the android to give it a "message."
BEST EXPERIMENTAL SCIENCE FICTION FILM
Adam (2016, Denmark/Bulgaria/Lithuania/Sweden/UK)
Director: Veselin Efremov

Synopsis: In a dystopian future, an organic body is a privilege easy to lose and a convict awakens to the grim reality of having been transferred into a mechanical shell.
BEST HORROR SHORT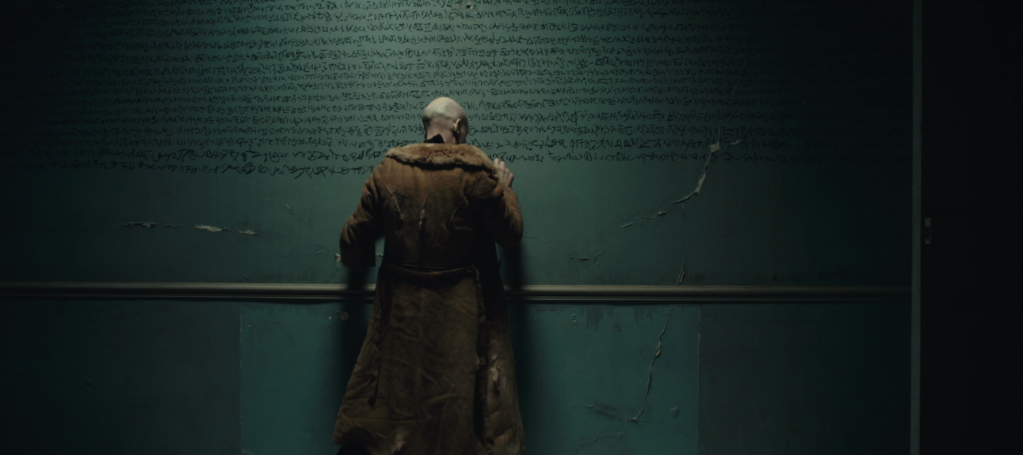 Director: Pierre Teuliéres

Synopsis: In an isolated mansion, a creature follows the orders of his master in order to accomplish a plan that will change the world. Meanwhile, a desperate father is looking for his missing daughter.
BEST SINGULARITY, ESCHATON AND BEYOND FILM
Director: Yann Giroud

Synopsis: Two brothers encounter a chance of salvation for humanity. Could post-apocalyptic tourism destroy it?
BEST WEB SERIES
Mission Backup Earth (2016, Germany)
Director: Alexander Pfander

Synopsis: A ship is on a dangerous collision course with an unknown celestial body during an interstellar mission to colonize exoplanets and mission failure is not an option.
BEST TRAILER
The Plague Doctor (2014, USA/Italy)
Director: Emanuele Mengotti

Synopsis: Upon being called to care for an elderly man, a young doctor finds himself trapped in deranged visions mixing his reality with the obscure legend of an ancient Italian mask and the echoes of a timeless love.
The Philip K. Dick Science Fiction Film Festival launched in 2012 and honors the novelist's enduring legacy. Since 2013, the festival has held international gatherings in France, Poland and Germany and many domestic screenings throughout the year.