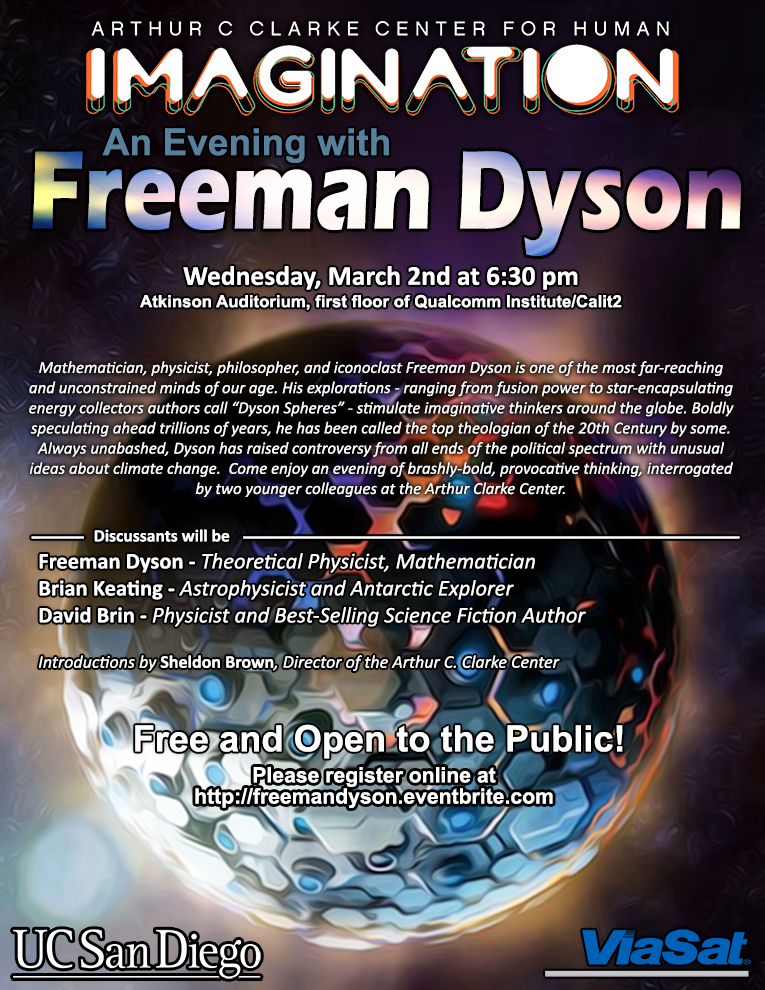 The Arthur C. Clarke Center for Human Imagination will host an Evening with Freeman Dyson on Wednesday, March 2 at 6:30 pm.
Freeman Dyson has been a household name in Los Angeles sf fandom since he provided the inspiration for Larry Niven's Ringworld, but that represents only a narrow slice of his life's work. Dyson, born in England in 1923, began his career as a mathematician before turning to physics in the 1940s. His papers on the foundations of quantum electrodynamics have had a lasting influence on many branches of modern physics. He went on to work in condensed-matter physics, statistical mechanics, nuclear engineering, climate studies, astrophysics and biology. He even received the Templeton Prize for Progress in Religion (2000).
The event takes place at Qualcomm Institute/Atkinson Hall on the UC San Diego campus in La Jolla, CA. The event is free, but registration on Eventbrite is required.