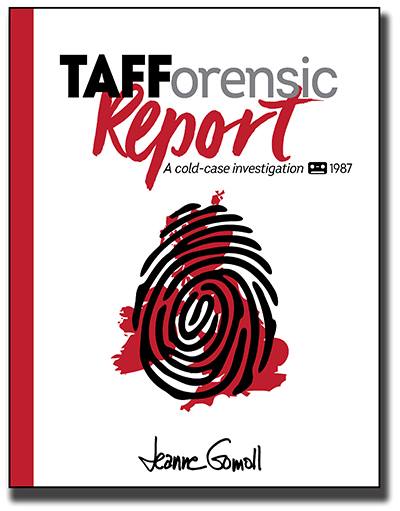 Jeanne Gomoll has released her TAFForensic Report: A cold-case investigation – about her journey to the UK as a TAFF delegate over three decades ago.
She told Facebook readers today:
As winner of the 1987 Trans-Atlantic Fan Fund (TAFF) Race, I traveled for 3 weeks in England, Scotland and Ireland, visiting with UK science fiction fans and attending the 45th world science fiction convention, Conspiracy 87, in Brighton. This is my much-belated trip report — written and published 33 years after I returned home, reconstructed from audio tapes and photographs. Highlights include tales of my convention experiences, visits with Chuck Harris, Vincent Clarke, Walt Willis, James White, David Langford and Greg and Linda Pickersgill.
The report can be ordered through Lulu. Page count: 96 pages. All proceeds of this publication will be donated to TAFF
Printed version (with B&W photos) $15; Order paperback here.
PDF version (with color photos) $8.99. Order PDF here.
[Thanks to JJ for the story.]