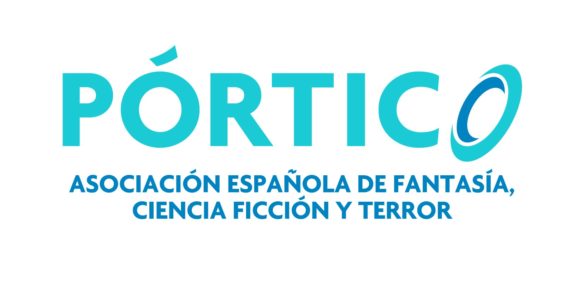 Pórtico, Spain's Science Fiction, Fantasy and Horror Association, has just launched its new visual image. They also shared the cover art for Visiones 2020, their annual collection of stories.
Blanca Rodríguez, President, and Isa J. González, Member of the Board unveiled the new logo through the association's YouTube channel The team in charge of the new identity – Laura Soriano, graphic designer, and L. J. Salart, publicist- also took part in the presentation.
The change is aimed at boosting the historical name of the association, Pórtico, fallen into disuse in recent years. The objective is to instrumentalize a name that is catchy, easy to remember, as well as full of history, aligning it with a visual identity adapted to the times. A new logo resembling a portal has been created as a symbol of all literary genres grouped in the association: fantasy, science fiction and horror.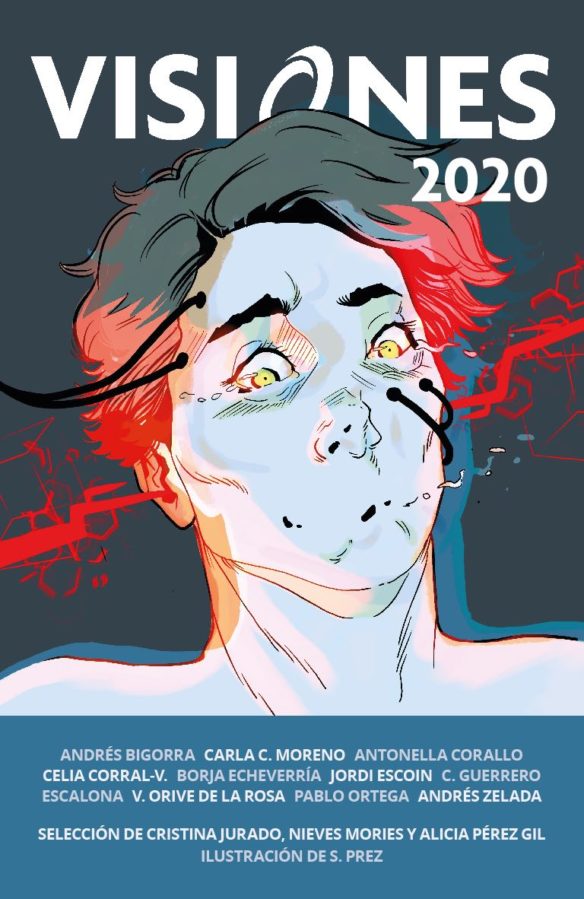 From a technical point of view, this new identity lends itself to different digital and printing uses, not only for publications (the collections Visiones, Fabricantes de Sueños and Sólo para Socios), but also for events (HispaCon), and for the different awards granted by the association (Ignotus, Domingo Santos, Gabriel, and the recently created Matilde Horne).
According to Blanca Rodríguez, President of Pórtico, "The new logo strengthens the association's image, offering a unified, easy to remember and modern visual concept. It clearly transmits the idea of a collaborative community in the current world, one characterized by its great diversity. With this logo, we want all the literary genres embedded in our association to feel represented".
Pórtico, the Spanish Association of Fantasy, Science Fiction and Horror, is a non-profit organization focused on the promotion of fantasy, science fiction and horror in Spain. For more information, visit  their website.
[Based on a press release.]