By John Hertz: The Los Angeles Science Fantasy Society (LASFS; pronounced like "lahss fuss") is the oldest SF club in the world, founded 1934.
The Evans-Freehafer has been given since 1959 for service to the club. It is currently announced at the SF convention LASFS sponsors, Loscon (held on the weekend of the United States Thanksgiving holiday, Friday – Sunday following the last Thursday in November; Loscon XLVI was November 29 – December 1, 2019).
E. Everett Evans (1893-1958; sometimes "Triple E", "Tripoli") and Paul Freehafer (1918-1944) were productive big-hearted LASFS members.
Evans chaired the first West Coast Science Fantasy Conference ("Westercon", annually on a weekend including or near U.S. Independence Day, although not necessarily in the U.S.; Westercon LXXIII will be July 2-5, 2020, at Seattle, Washington).
Freehafer, who had been with the club since 1934, was so prized for cheerfully carrying club projects to completion that wherever the LASFS meets is Freehafer Hall.
The Evans-Freehafer is decided annually by the previous three years' recipients, and kept secret until announced, sometimes flabbergasting the new recipient. In fifty years only four people – Mike Donahue, Bob Null, Bruce Pelz, and Elayne Pelz his widow – have received it more than once.
Nick Smith is a long-time LASFS member who has held various offices including President, and served on the Board of Directors. If you are familiar with hobby activity you know such positions less often result from a contest for who will be elected to them than a search for who will undertake them.
Hobbies sometimes extrude other hobbies; in the SF community a home-made song tradition (hmm, maybe not the right word) came to be called "filk music", from a 1950s typographical error for "folk music" that stuck; Smith has been active there too, chairing filk conventions, singing, writing, placed in the Filk Hall of Fame in 2015.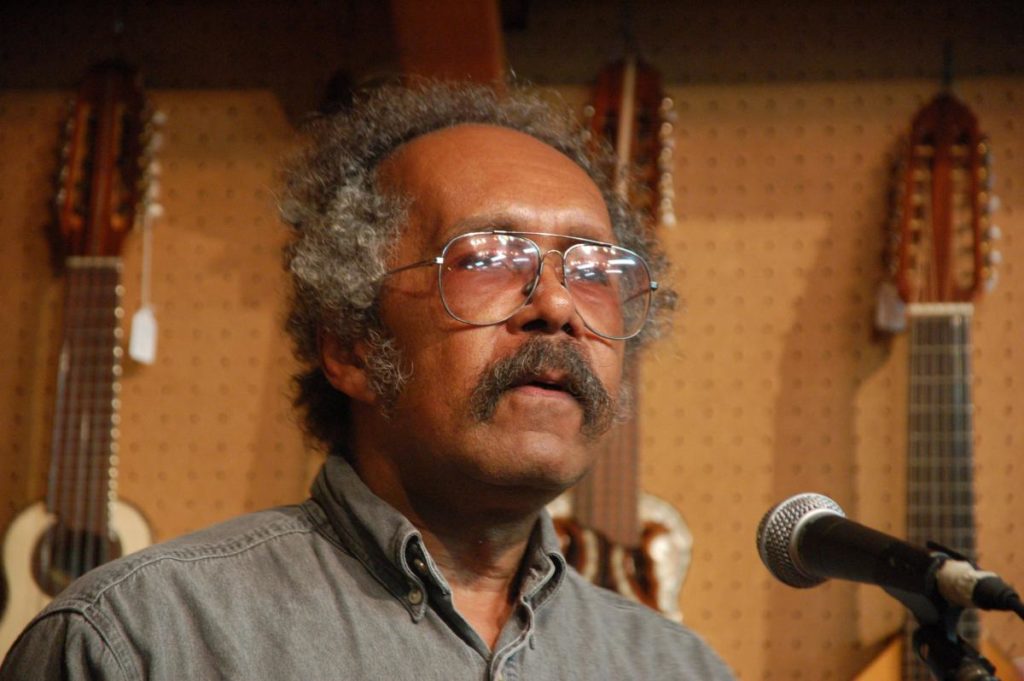 Smith recently curated an exhibit "Dreaming the Universe" held March 3 – September 2, 2018, at the Pasadena Museum of History, exploring the interaction of science, fiction, and Southern California, with artifacts, fine and graphic art (those being somewhat technical terms), books, ephemera, photographs. Building it took him two years.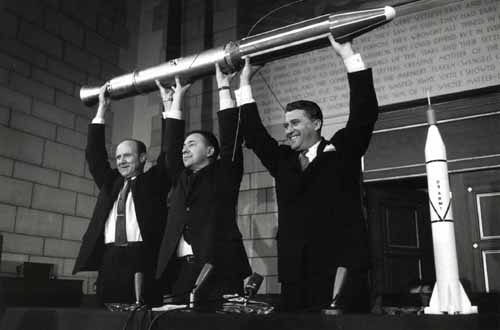 Elsewhere in his life Smith has for almost forty years been a technician at the Pasadena Public Library.
I salute him.