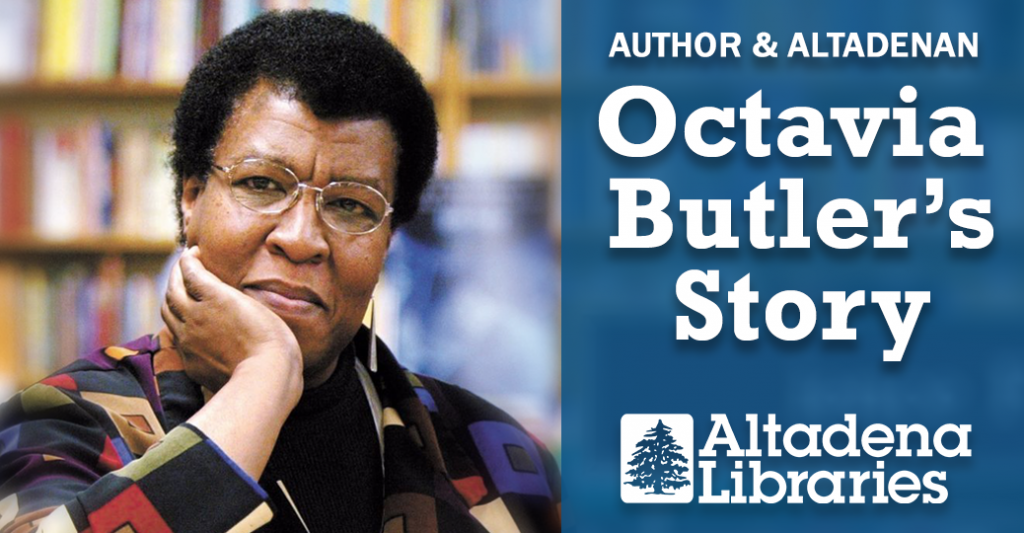 A special presentation, "Octavia Butler's Story", will be hosted by the Altadena (CA) Library on Monday, February 12, 2018 at 7:00 p.m. as part of their program centered around one of her novels, "One Community, One Book: 'Kindred'".
Join Altadena Library for this special look into the life of science-fiction author and Altadenan Octavia E. Butler!

ABOUT THE PRESENTER:

Presenter Natalie Russell is the Assistant Curator of Literary Collections at The Huntington Library, and curator of the recent exhibit "Octavia E. Butler: Telling My Stories." She has been at the Huntington for over 11 years. She holds a Bachelor of Arts in Cinema-Television Production from the University of Southern California and a Masters of Library and Information Science from San Jose State University. She is a native Californian, and a member of the Pasadena Tournament of Roses.

25 COPIES OF "KINDRED" AVAILABLE BEFORE THE EVENT!

The Friends of Altadena Library have generously donated 25 copies of Octavia Butler's powerful novel "Kindred" for patrons to borrow prior to the event. Stop by the Main Library or Bob Lucas Branch Library after 1/10/2018 to pick up your FREE copy — we encourage participants to return the book before the presentation so that others have a chance to read the book as well!