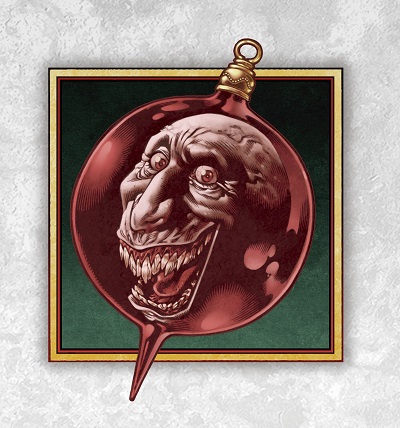 Subterranean Press has produced a Limited Edition slipcase for Joe Hill's NOS4A2. It features a Gabriel Rodriguez illustration foil stamped on the outside.
Gabe Rodriguez asked what we'd like for the image.

 "Charlie Manx," I said.

"A Christmas Tree," was Joe Hill's just as quick reply.
So what they got was a design for a Christmas ornament "that would proudly hang on any tree in Christmasland, Charlie's seriously skewed home base."
Just how long would it take a tree to wither once that was hung on one of its branches?
[Thanks to John King Tarpinian for the story.]