By Carl Slaughter: Debut author Rachel Bach's Paradox trilogy from Orbit received about 500 Amazon reviews, most of them 4 and 5 star. I can see this as a movie series starring Hillary Swank.
FORTUNE'S PAWN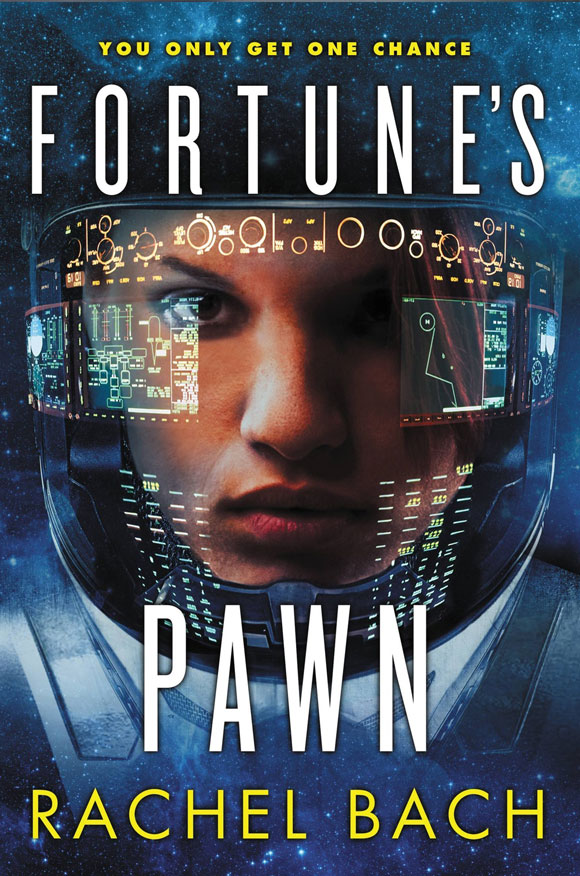 Devi Morris isn't your average mercenary. She has plans. Big ones. And a ton of ambition. It's a combination that's going to get her killed one day – but not just yet.

That is, until she just gets a job on a tiny trade ship with a nasty reputation for surprises. The Glorious Fool isn't misnamed: it likes to get into trouble, so much so that one year of security work under its captain is equal to five years everywhere else. With odds like that, Devi knows she's found the perfect way to get the jump on the next part of her Plan. But the Fool doesn't give up its secrets without a fight, and one year on this ship might be more than even Devi can handle.

If Sigouney Weaver in Alien met Starbuck in Battlestar Galactica, you'd get Deviana Morris — a hot new mercenary earning her stripes to join an elite fighting force. Until one alien bite throws her whole future into jeopardy.
HONOR'S KNIGHT
After a mysterious attack left her short several memories and one partner, she's determined to keep her head down, do her job, and get on with her life. But even though Devi's not actually looking for it — trouble keeps finding her. She sees things no one else can, the black stain on her hands is growing, and she is entangled with the cook she's supposed to hate.

But when a deadly crisis exposes far more of the truth than she bargained for, Devi discovers there's worse fates than being shot, and sometimes the only people you can trust are the ones who want you dead.
HEAVEN'S QUEEN
From the moment she took a job on Captain Caldswell's doomed ship, Devi Morris' life has been one disaster after another: government conspiracies, two alien races out for her blood, an incurable virus that's eating her alive.

Now, with the captain missing and everyone — even her own government — determined to hunt her down, things are going from bad to impossible. The sensible plan would be to hide and wait for things to blow over, but Devi's never been one to shy from a fight, and she's getting mighty sick of running.

It's time to put this crisis on her terms and do what she knows is right. But with all human life hanging on her actions, the price of taking a stand might be more than she can pay.