By Steve Vertlieb: Here's a personal letter from Jerry Goldsmith in response to an article I'd written about him for Cinemacabre Magazine nearly four decades ago.
I'd left a message with his housekeeper, requesting some photos of him with which to illustrate the article. He telephoned me at home some twelve hours later, and was most gracious and cordial in our conversation, offering to ship out a package of stills once he'd received them from his photographer. I pinch myself to this day, recalling that I'd actually received an intimate telephone call from Jerry.
Our brief association so many years ago remains a cherished memory, and certainly a highlight of my own life and experience. Today, February 10th, would have been Jerry's 88th Birthday. Remembering a very special man…and a very great composer.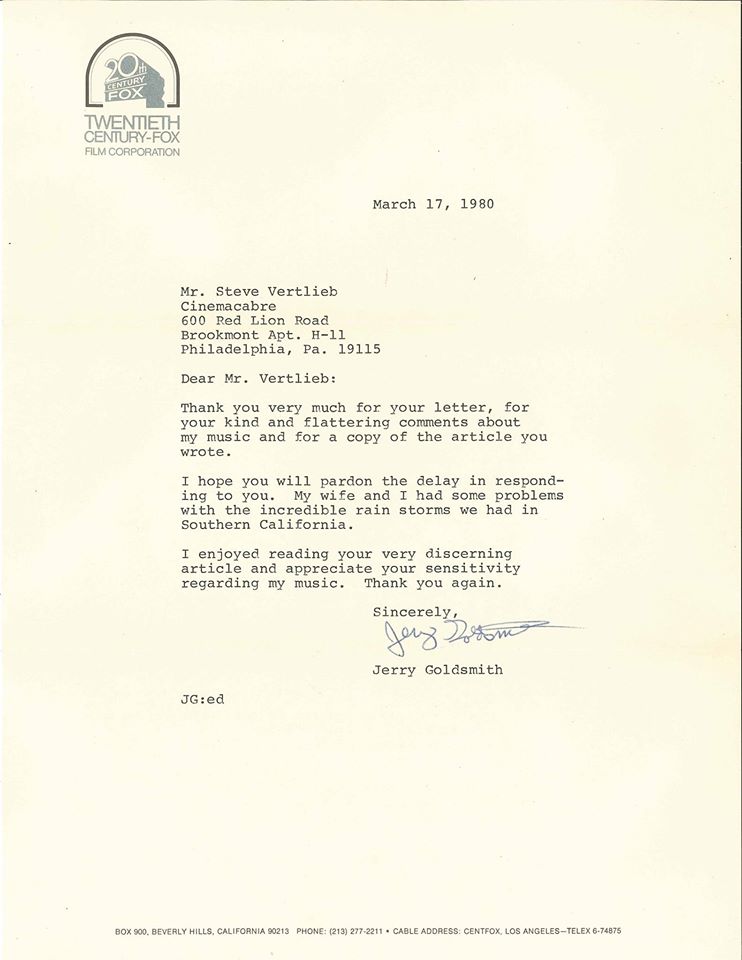 [With apologies to Steve, we're going to pretend I posted this when I received it from him yesterday, instead of being late, like Goldsmith himself, who passed away in 2004.]