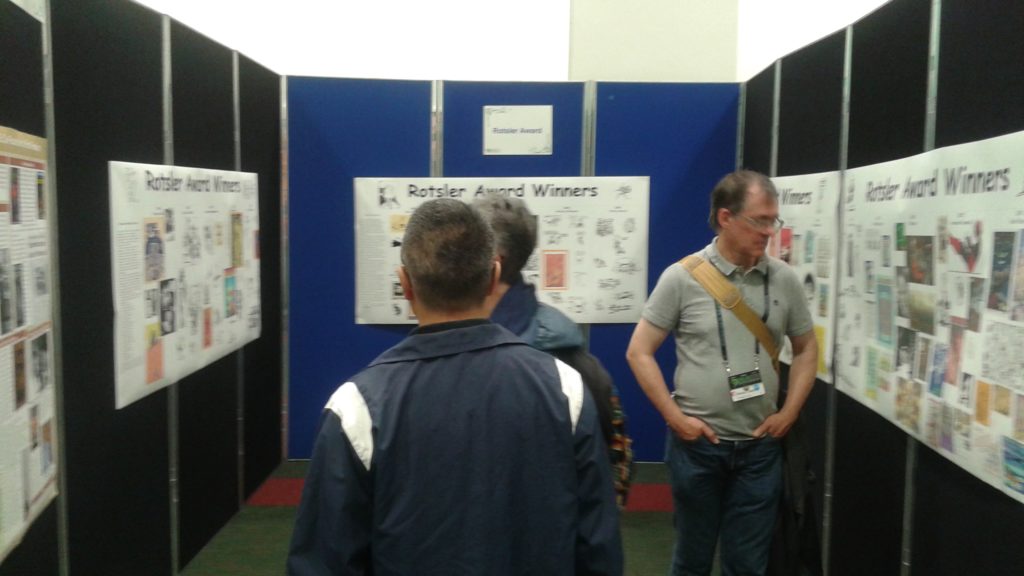 Thanks to Tad Daley for this fine series of photos of the Rotsler Award exhibit at Dublin 2019. The rest of them follow the jump.
The Rotsler Award is for long-time wonder-working with graphic art in amateur publications of the science fiction community.  The current judges are Sue Mason, Mike Glyer, and John Hertz.  It's named for Bill Rotsler (1926-1997), a long-time wonder-worker.  The annual award is ordinarily announced at Loscon.
See exhibit photos below.