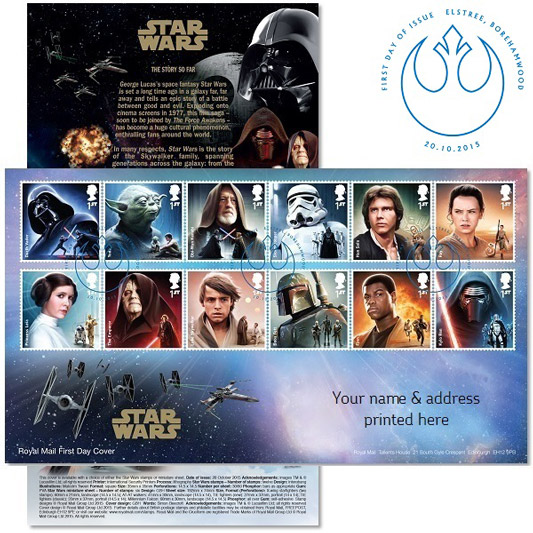 On the day Star Wars: The Force Awakens is released the Royal Mail will be issuing first day covers of the commemorative stamp sets that will be on sale October 20. The Royal Mail is already taking preorders.
The character stamps are illustrated by British artist Malcolm Tween.
As well as Star Wars characters, there are six stamps featuring spacecraft and vehicles from the movie series, including the Millennium Falcon.