The Romance Writers of America's announcement of the inaugural Vivian Awards on July 31 was met by an immediate backlash against one of the winners.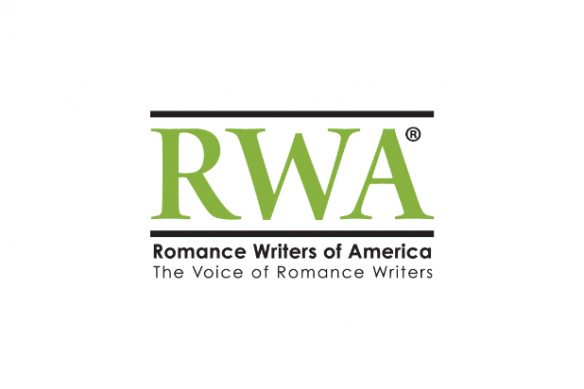 The "Romance with Religious or Spiritual Elements" category winner, At Love's Command by Karen Witemeyer, is a western romance whose male protagonist takes part in the Wounded Knee massacre and then is redeemed by religion and the love of a good woman. The award drew social media users' attention to the novel's portrayal of a genocidal event, and initiated many complaints, especially on Twitter.
"As a Taino, I'm not at all surprised that a book has romanticized genocide. However, I am VERY (disappointed) to see it won an award," tweeted author Mimi Milan. "Membership permanently cancelled."
"A 'romance' in which the 'hero' commits genocide against Native Americans is honored with an award named after the pioneering Black woman founder of RWA is why the organization continues to bleed membership," tweeted Kymberlyn Reed.
Reed's tweet refers to the new RWA board's effort to recover from the mass resignations of officers and loss of members after their predecessors' attempt to censure Courtney Milan. One measure taken to signal their changing vision for the problem-ridden organization was to remake RWA's annual awards, retiring the old RITA Awards and creating a new series named after RWA's founder Vivian Stephens, an African-American woman.
On August 2, the day after the complaints broke out, RWA President LaQuette issued a "Statement on 2021 VIVIAN Awards" that defended the awards finalists as a whole, and contended none of the 13 judges who scored the Witemeyer book had reported any "perceived objectionable or harmful content" to staff as judges had been instructed to do.
LaQuette also asserted that "Romance with Religious or Spiritual Elements, as a subgenre of romance, requires a redemptive arc as a genre convention. Essentially, the character can't be redeemed by human means; only through their spiritual/religious awakening can they find redemption for their moral failings and or crimes against humanity" – implying that the type of character being objected to is baked into the category definition. However, the RWA's Vivian Contest Rules only say that eligible works are those "in which spiritual beliefs are an inherent part of the love story, character growth or relationship development, and could not be removed without damaging the storyline. These novels may be set in the context of any religious or spiritual belief system of any culture."
RWA's statement was condemned by another 2021 Vivian winner, Sara Whitney, who announced she would decline her award in protest: "My statement about returning the Vivian award".
Saturday night, I won the inaugural Vivian award for Best Mid-length Contemporary Romance from the Romance Writers of America. In my acceptance speech, I thanked RWA for creating an award recognizing Vivian Stephens and for encouraging members to work together toward meeting the challenges we faced to become a better organization for all writers and readers.

Tonight, I am telling RWA that I am declining my Vivian award and resigning from the organization.

I had decided to remain with RWA after its actions in 2019 because I didn't want to cede the organization to the racists without a fight. I saw new board members stepping up to make much-needed changes toward inclusivity and equity, and I wanted to be a member who would help work toward those goals.

When I entered my book in the inaugural Vivian awards, I did it in the hope that the new judging rubric and DEI training would allow for historically excluded authors to be given the same consideration I've always been awarded as a cis straight white woman. I also hoped the new system would root out overtly racist or otherwise problematic books.

After discovering which book had won the inspirational category, I realized that my hopes were misplaced. RWA simply hasn't done enough.

This afternoon's statement from the RWA Board of Directors was the last straw. Its narrow definition of inspirational romance and discussion of characters seeking redemption from "crimes against humanity" prove the organization has not listened or learned from its current or former members.

I don't only want to be an ally. I want to be a co-conspirator. And I cannot in good conscience accept a Vivian award or remain a member of RWA under these circumstances.
The following day, August 3, the RWA Board announced that after an emergency meeting they had rescinded the Vivian awarded to At Love's Command:
…RWA is in full support of First Amendment rights; however, as an organization that continually strives to improve our support of marginalized authors, we cannot in good conscience uphold the decision of the judges in voting to celebrate a book that depicts the inhumane treatment of indigenous people and romanticizes real world tragedies that still affect people to this day….
The media by then were already reporting the story. The Washington Post article "After award win, Christian romance novel draws criticism for 'romanticized genocide' of Native Americans" begins:
Christian romance novels are generally known for their more "wholesome" take on the genre.

But this year's winner of the Romance Writers of America's Vivian Award for best romance with religious or spiritual elements has still managed to stir controversy.

The book — "At Love's Command" by Karen Witemeyer — opens with a depiction of the Wounded Knee Massacre that some readers and authors have criticized as romanticizing the killing of Native Americans….
BookRiot's Sarah Nicolas, in "Romance Writers of America Awards Book with Genocidal 'Hero'", describes the opening of the book in some detail, and quotes a tweet complaining about this particular book at the time the finalists were announced.
And several articles, including The Mary Sue's "Romance Writers of America Awards Book Downplaying Genocide", say the situation reminds them of the 2014 controversy when RWA's RITA Awards shortlisted a book in the "inspirational" category about a Jewish woman who falls in love with her Nazi Kommandant at a concentration camp and converts to Christianity.
Courtney Milan also has made extensive comments about the RWA leadership's decision to rescind the award, and in her view, their failure to craft the new award's rules to authorize some things they have done. Thread starts here. She asks such questions as:
The RWA, meanwhile, promises its Vivian Task Force, headed by RWA Director-at-Large Jackí Renee, will be reviewing the contest's effectiveness and recommending ways "to improve the contest and identify and manage potentially harmful content at the earliest stages in the contest lifecycle."
[Thanks to Cora Buhlert for the story.]