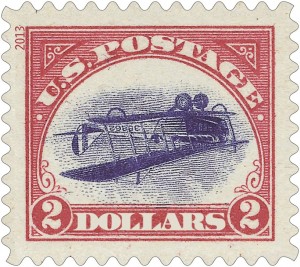 Only in the future could we expect to see science fiction writers on stamps – a future that is a little more distant now that the US Postal Service has postponed til 2014 an anticipated set of commemoratives honoring five of them.
The set was originally announced to subscribers of the USPS Commemorative Panel program in February with a July 2013 release date. Ever since there has been fevered speculation about the honorees, who were unnamed. Would the set be composed only of Americans? Would they be a diverse group? Did honorees have to be deceased (no), and if so, had Bradbury been dead long enough to make the list?
Linn's Stamp News for April 29 carried news of the postponement and reportedly named the writers who will appear on the stamps —
Isaac Asimov
Ray Bradbury
Philip K. Dick
Robert A. Heinlein
Frank Herbert
Collectors discussing the delay observed the science fiction writer issue isn't the only casualty of the 2013 program. They say the Ingrid Bergman stamp, Just Move stamps, and Medal of Honor Winner stamps and the March on Washington stamp were all set back.
[Thanks to Andrew Porter for the story.]