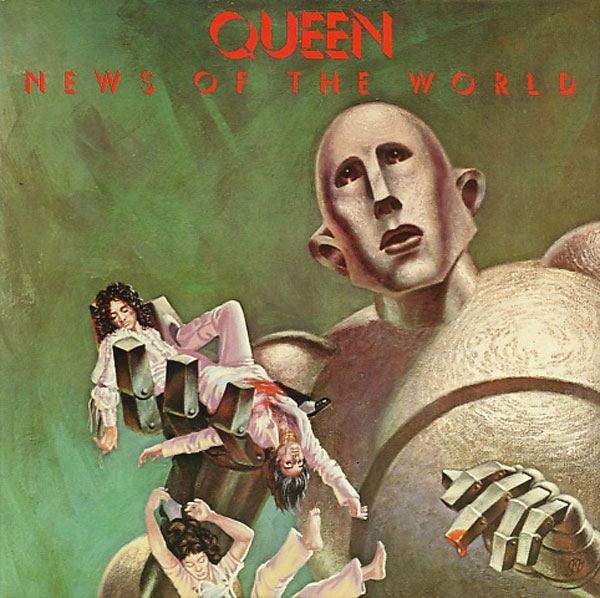 The Virginia Symphony Orchestra will be performing music by Queen in Norfolk on May 28, giving a writer for The Virginian-Pilot all the excuse necessary to reminisce about the time a local artist created an album cover for the supergroup. And who was that artist? You know him well:
Queen's music has long merged disparate elements. Three decades ago, they sought the artwork of a middle-aged Virginia Beach resident who, up until then, had claimed no kinship to rock. He was Frank Kelly Freas, the legendary science fiction artist who was famous for everything from his work in MAD Magazine to NASA uniforms. Freas won an unprecedented 11 Hugo Awards – the science-fiction world's equivalent to the Oscar.

His collaboration with Queen began in 1977 when Roger Taylor, the band's drummer, saw Freas' work on the cover of a 1953 science fiction magazine. Taylor went wild over a drawing of a robot holding battered people in the palm of its hand.

Queen searched the world for the artist and found Freas at his secluded, cluttered ranch house just south of the Pocaty Creek bridge in Virginia Beach, where he lived for 25 years. It had long been the center of the science-fiction art universe.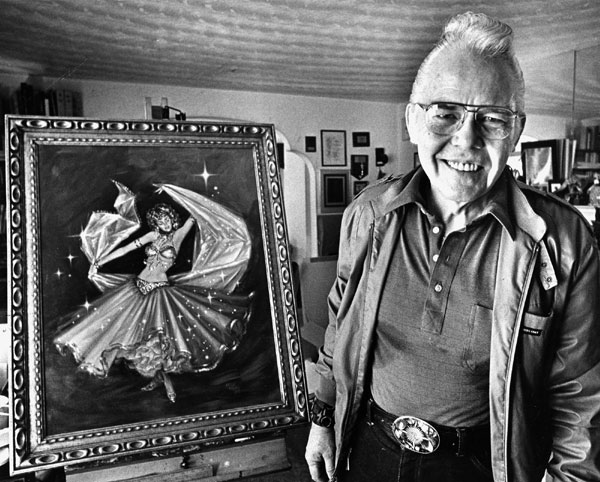 [Via Laura Brodian Freas.]