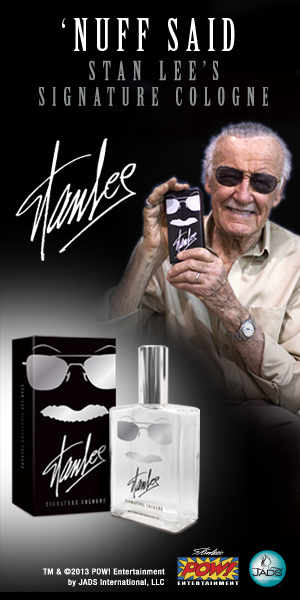 Stan Lee's Signature Cologne is now available from Jads International. What a concept.
"Nuff Said". Stan Lee's Signature Cologne is as sophisticated as Smilin Stan Lee himself.  The fragrance is as adventurous as Stan's superheroes, yet it can make you feel a bit villainous. Stan himself wanted it that way for his beloved fans.

It has Stan's personal touch as it possesses crisp blends of bergamot, ginger, white pepper, basil, and violet layered in with accords of cedar, vetiver and musk. This enticing scent will make you a "True Believer".
Only $24.99 a bottle.
(Ah, but how much does the antidote cost?)