By Borys Sydiuk: Fans have worked hard and are now positioned to host a Thought for Ukraine on Saturday at Boskone in room 467 from 1200 to 1400.
We are grateful for fellow fans support giving their time to share a thought for us and think about Ukraine and hold us in their hearts.
Fans have struggled with war and it has been a hardship, we await the air raid sirens still in fear and I often think of my fan friends in peril and bravely fighting.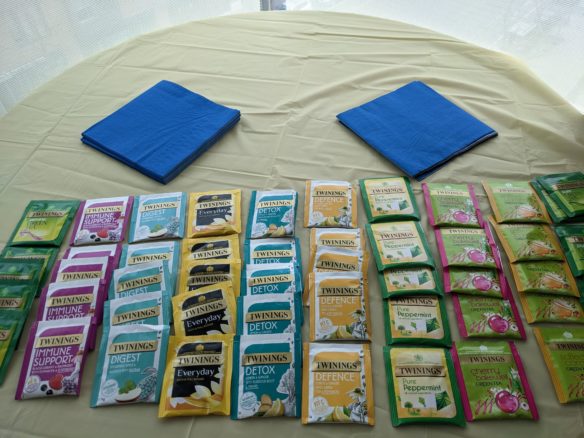 Fans are welcome to enjoy a warming cup of tea and some biscuits and share a contemplative moment for fellow fans in Ukraine. Sara Felix has brilliantly prepared beautiful Tiara kit that celebrates the Ukraine colors that you can put together, and we welcome the national colors being worn and your warm thoughts.
At the Boskone art show, data artist Phoenix is now selling prints of her Soviet Space Dogs data visualization art to raise funds for Shelter Friend, a Ukrainian non-profit organization and rehabilitation centre for the homeless animals in Dnipro city, who are dealing with an influx of abandoned dogs due to the current conflict. (https://www.phoenixdataart.com)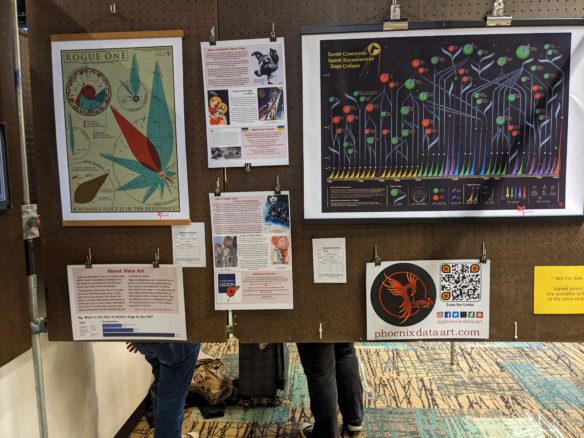 Your thoughts are important to us, and as we come close to the anniversary of the invasion, such an evil repugnant act.
Thank you for thinking of us.