Titan Comics is releasing Doctor Who: Time Lord Victorious #1 on September 2, written by Jody Houser, with art by Robert Ingranata.
A thrilling new adventure for the Tenth Doctor (as played by fan-favorite David Tennant) that sees the shocking return of his deadliest enemies: the Daleks! But things aren't what they seem – time is all wrong, and something is coming that terrifies even the Daleks… The first of two oversized issues kicking off the BBC's highly anticipated multi-platform Doctor Who epic, Time Lord Victorious!
The variant cover art and page samples from the issue – the reason for this post! – follow the jump.
Cover Artists: LEE BINDING (Cover A), PRISCILLA PETRAITES (Cover B), ANDIE TONG (Cover C), DALEK METALLIC INK VARIANT / HENDRY PRASETYA (Cover D), DALEK BLUE LINE SKETCH VARIANT (Cover E)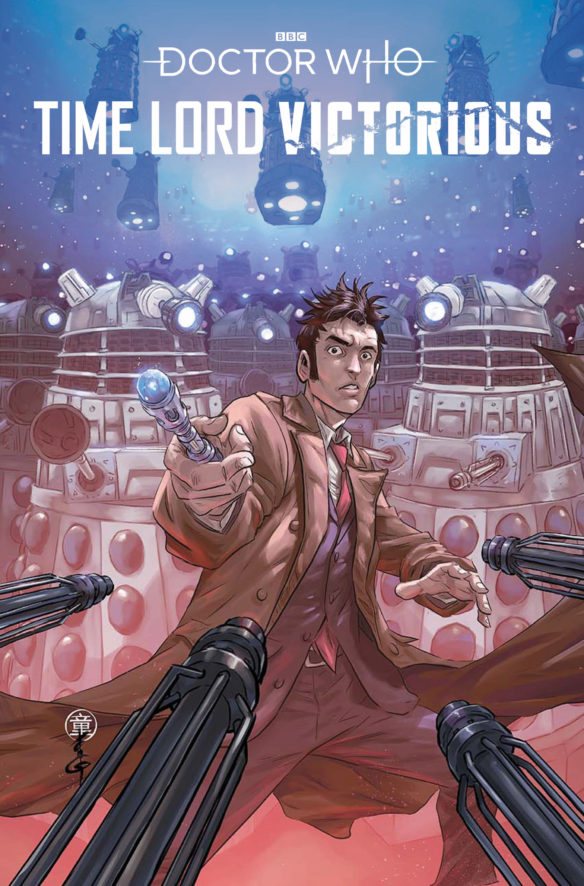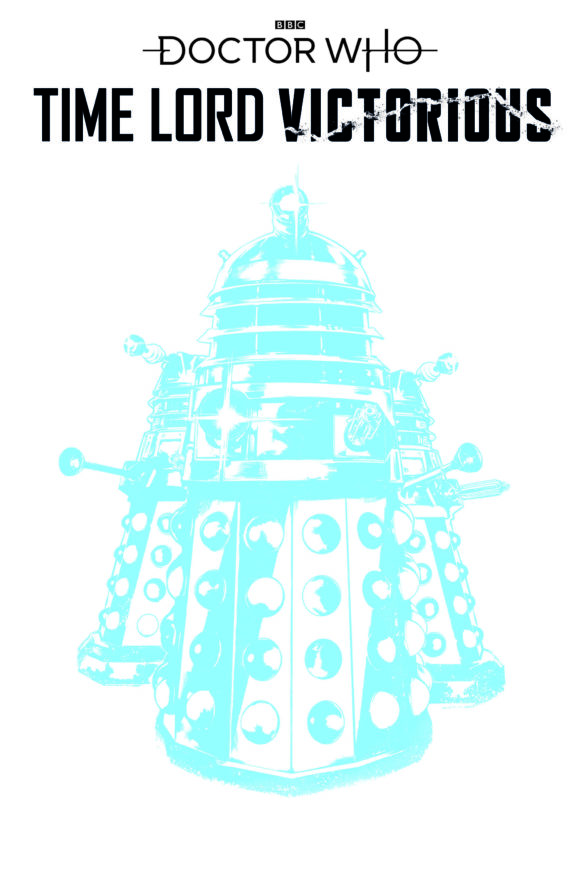 Also available —

Forbidden Planet Store Exclusive Variant (Only 500 printed). Order from ForbiddenPlanet.com.
Page samples: