Eisner-nominated writer Jody Houser and Witchblade artist Roberta Ingranata return for a brand-new story in the Thirteenth Doctor comic series, in stories January 8.
As the Weeping Angels AND the Autons descend on 1960s London, it will take both the Thirteenth and Tenth Doctor (David Tennant) to save Earth from becoming an alien battleground!
Doctor Who: The Thirteenth Doctor Season 2 #1 is an epic adventure spinning off the new season starting in the new year, starring Jodie Whittaker as the Doctor. With her pals, Ryan, Yaz and Graham, the Doctor encounters a familiar foe, and it'll take a familiar face to stop them!
Here's a sneak peek at interior art from the debut issue of by Roberta Ingranata:
And there are multiple collectible covers.
COVER A: PAULINA GANUCHEAU
COVER B: PHOTO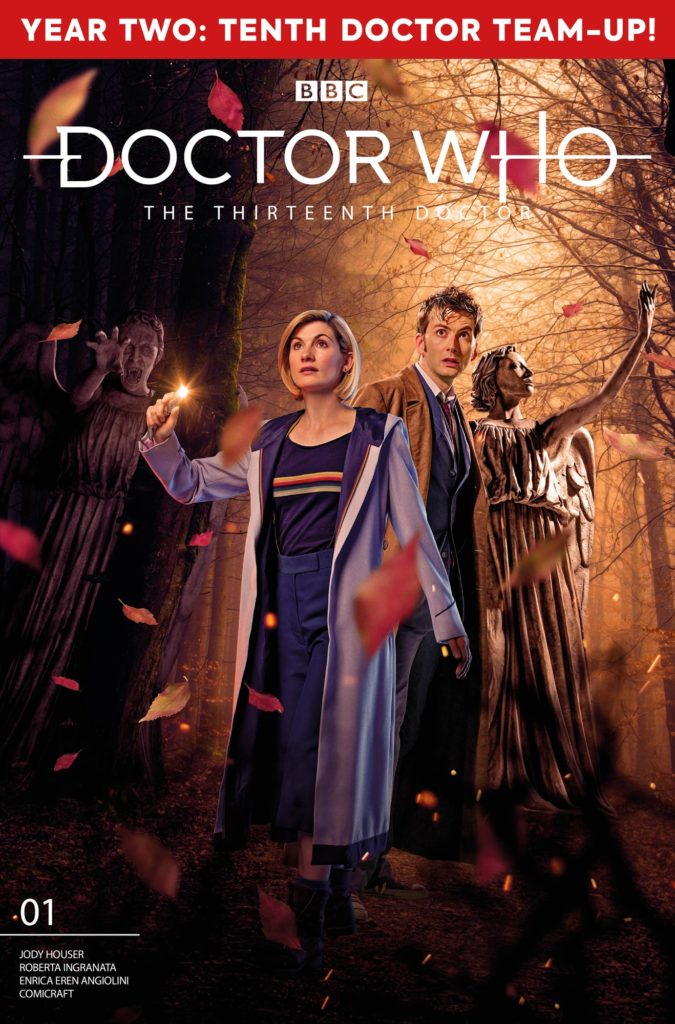 COVER C: ANDREW PEPOY
COVER D: ALICE X. ZHANG
COVER E: SARAH GRALEY
[Based on a press release.]