Brian Trent has won the fifth annual Year's Best Military and Adventure SF Readers' Choice Award sponsored by Baen Books. Trent won for his short story "Crash-Site," which originally appeared in The Magazine of Fantasy & Science Fiction.
The story was selected via proctored online voting. Fans chose from the table of contents of The Year's Best Military and Adventure SF, Volume 5, which collected stories published during the 2018 calendar year.
Year's Best editor David Afsharirad announced the winner at the Baen Traveling Roadshow, at Dragon Con. Afsharirad accepted the award on Trent's behalf and read comments prepared by the author.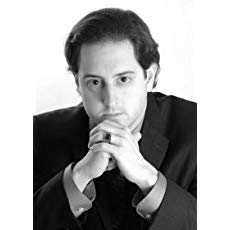 "I am stunned, overjoyed, and intensely grateful to see 'Crash-Site' receive the 2019 Readers' Choice Award," Trent wrote, adding, "Thank you to Charlie Finlay for first publishing 'Crash-Site' in Fantasy & Science Fiction, and to David Afsharirad for selecting it for inclusion in The Year's Best. . . . Thank you to Baen Books, too. . . . And a special thank you to all the readers who cast a ballot for my story."
As the winner of the award, Trent receives a plaque and $500 cash.
Since his first published work a decade ago, he has had stories published in many venues. Trent's "War Hero" was a winner in the Writers of the Future Contest in 2013. He's also appeared in Analog, Fantasy & Science Fiction, Terraform, COSMOS, Nature, last year's volume of The Year's Best Military and Adventure SF, The Mammoth Book of Dieselpunk, Galaxy's Edge, Escape Pod, Pseudopod, Orson Scott Card's Intergalactic Medicine Show, Apex, and Daily Science Fiction. His novel Ten Thousand Thunders, which came out last year, is also set in the "War Hero" universe.