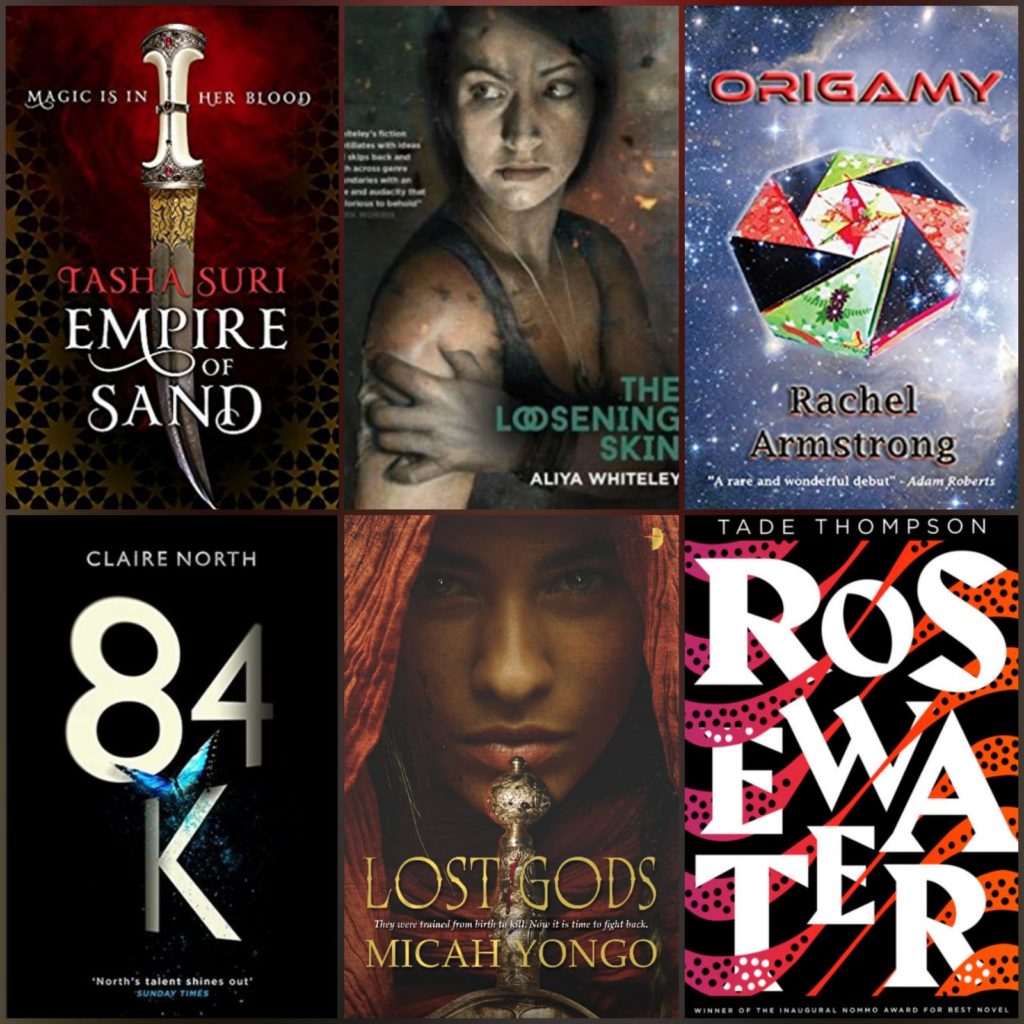 Starburst Magazine has announced the shortlist for its Brave New Words Award. The winner will be announced at Edge Lit 2019.
The nominees are:
Aliya Whiteley – The Loosening Skin (Unsung Stories)
Tasha Suri – Empire of Sand (Orbit / Little Brown)
Rachel Armstrong – Origamy (NewCon Press )
Claire North – 84K (Orbit / Little Brown)
Micah Yongo- Lost Gods (Angry Robot)
Tade Thompson – Rosewater (Orbit / Little Brown)
Starburst invited nominations from publishers and creators in late 2018. The award goes to an individual, not a specific work. The magazine's team actively sought out examples published in 2018 that most define a creator's output. Starburst editorial staff assembled the shortlist from over 100 entries, which included blog posts, comic books, short stories,screenplays, poetry, anthologies and novels.
This year's panel of judges are: Urban Fantasy author Russell Smith, award-winning games designer Mikey Smith, communications expert Rebecca Derrick and genre literary community MVP Alasdair Stuart. Starburst Magazine's own Literary Editor, Ed Fortune, is the head judge. He said "This has been a very, very interesting year for genre with some truly amazing writing across the board. I know it was very difficult task to get down to six works. It's a very exciting list this year, with some very strong voices."
The ceremony will be held as part of Edge-Lit 8 genre literature event in Derby. Edge-Lit 8 runs on Saturday, July 13 at QUAD and gathers together a host of horror, crime, fantasy and science-fiction writing talent for a packed day of panels, readings, interviews, workshops and much more. Guests of Honor for this year are Anne Charnock, Aliette De Bodard Christopher Golden, Tim Lebbon, Sarah Lotz and Neil Spring, plus Special Guest Stephen Volk. For more information visit Edge-Lit 8.
[Based on a press release.]