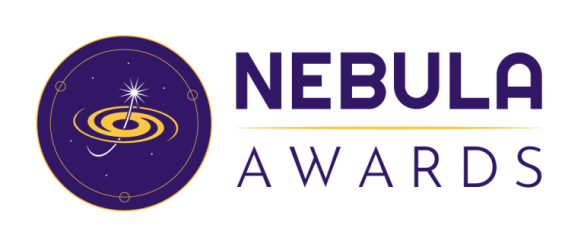 The 2020 Nebula Awards ceremony will be streamed live to conference attendees and the public alike at 8 p.m. Eastern/ 5 p.m. Pacific on May 30.
"The Nebula Awards Ceremony will be seen live online by people around the globe," said Mary Robinette Kowal, SFWA President. "While the circumstances are difficult, we're excited that the conference is more accessible than when in a physical location."
When: May 30th, 2020
Time: 8:00 PM EDT / 5:00 PM PDT
Where: Links Below
These links will go live approximately at ceremony time.
Please visit the SFWA Events page for the latest schedule and event details.
UPDATE: Science Fiction and Fantasy Writers of America's (SFWA) 2020 Nebula Awards Ceremony also will be available in Virtual Reality (VR) for the first time.
"We are excited about exploring VR Events with Oculus and look forward to what the future holds," said Mary Robinette Kowal, SFWA President.
Please visit https://www.oculus.com/experiences/event/628499264406152/ for details about viewing the ceremony in VR.
NEBULA ANTHOLOGY AUDIOBOOK PLANNED. As part of the celebration of the Nebula Award winners, SFWA has partnered with audio-first entertainment studio Podium Audio to adapt, produce and distribute its 55th Nebula Awards Showcase Anthology, edited by Cat Valente, in audio format. A top publisher of science-fiction and fantasy audiobooks, Podium Audio is on the forefront of discovering new authors and voice artists from the U.S. and around the world.
"Since the first publication of the Nebula Anthology in 1966, the yearly collection has only been available in print. Expanding into the world of audiobooks offers new opportunities for expression and outreach," says Kowal. "We're delighted to partner with the innovative and experienced team at Podium Audio."
The Nebula Awards® are voted on, and presented by, full members of Science Fiction and Fantasy Writers of America, Inc. Founded as the Science Fiction Writers of America in 1965 by Damon Knight, the organization began with a charter membership of 78 writers; it now has more than 2000 members, among them many of the leading writers of science fiction and fantasy.
[Based on a press release.]
Update 05/30/20: Added VR link from new press release.