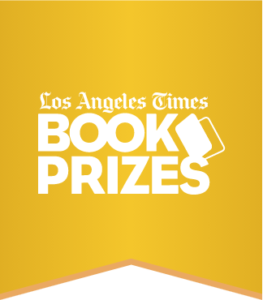 The shortlists for the Los Angeles Times Book Prizes have been revealed. The Book Prizes recognize 56 works in 12 categories. The complete list of finalists is here.
Sff works are honored in the Ray Bradbury Prize for Science Fiction, Fantasy & Speculative Fiction category, sponsored by the Ray Bradbury Foundation. The category judges are Craig Laurance Gidney, Tim Pratt, and Lucy A. Snyder.
RAY BRADBURY PRIZE FINALISTS
The Book of the Most Precious Substance by Sara Gran (Dreamland Books)
Spear by Nicola Griffith (Tordotcom)
The Ballad of Perilous Graves by Alex Jennings (Hachette Book Group/Redhook)
The Mountain in the Sea: A Novel by Ray Nayler (MCD)
Liberation Day: Stories by George Saunders (Random House)
The winners will be announced at the Los Angeles Times Festival of Books on April 22-23 at the USC campus.