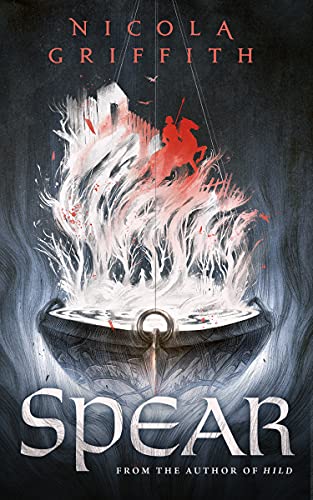 The Los Angeles Times Book Prizes winners were announced April 21. Spear, Nicola Griffith's "queer Arthurian masterpiece for the modern era," earned The Ray Bradbury Prize for Science Fiction, Fantasy & Speculative Fiction.
The other finalists in the category were:
The Book of the Most Precious Substance by Sara Gran
The Ballad of Perilous Graves by Alex Jennings
The Mountain in the Sea: A Novel by Ray Nayler
Liberation Day: Stories by George Saunders
See the full list of LA Times Book Prize winners below.
BIOGRAPHY
Beverly Gage, G-Man: J. Edgar Hoover and the Making of the American Century
FICTION
Mircea Cărtărescu, Solenoid (translation by Sean Cotter)
GRAPHIC NOVELS/COMICS
Jamila Rowser and Robyn Smith, Wash Day Diaries
HISTORY
Margaret A. Burnham, By Hands Now Known: Jim Crow's Legal Executioners
MYSTERY/THRILLER
Alex Segura, Secret Identity
POETRY
Dionne Brand, Nomenclature: New and Collected Poems
SCIENCE & TECHNOLOGY
Sabrina Imbler, How Far the Light Reaches: A Life in Ten Sea Creatures
THE ART SEIDENBAUM AWARD FOR FIRST FICTION
Aamina Ahmad, The Return of Faraz Ali
THE RAY BRADBURY PRIZE FOR SCIENCE FICTION, FANTASY & SPECULATIVE FICTION
YOUNG-ADULT LITERATURE
Lyn Miller-Lachmann, Torch
CURRENT INTEREST
Dahlia Lithwick, Lady Justice: Women, the Law, and the Battle to Save America