AbeBooks has posted a baker's dozen of the most expensive items sold through their site in 2019. Topping the list is The Complete Works of Abraham Lincoln, $40,000, but genre works followed close behind.
Published by Bloomsbury, all seven volumes in deluxe bindings. All signed by J.K. Rowling. The Chamber of Secrets, and The Prisoner of Azkaban are signed by artist Cliff Wright.
This was AbeBooks' most expensive J.K. Rowling sale ever. The previous record was a true first edition of Harry Potter and the Philosopher's Stone, which sold for $37,000 in August 2005.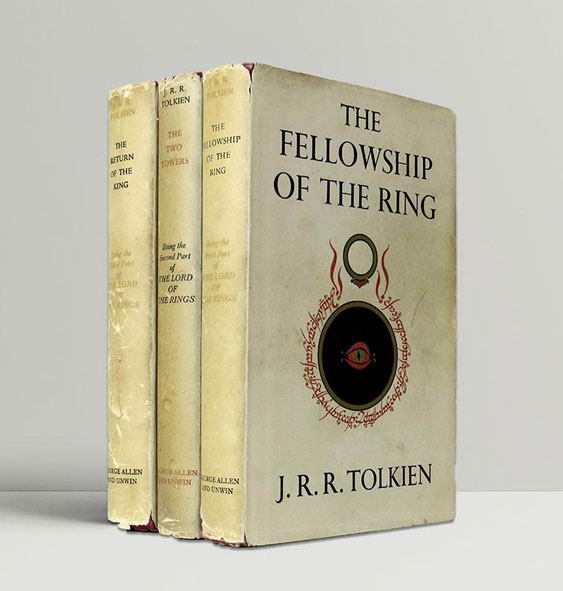 A set of unrestored first edition, first printings published by George Allen and Unwin between 1954 and 1955. All three volumes are in near fine condition. Epic high fantasy, the three volumes are The Fellowship of the Ring, The Two Towers and The Return of the King.
[Thanks to Michael J. Walsh for the story.]