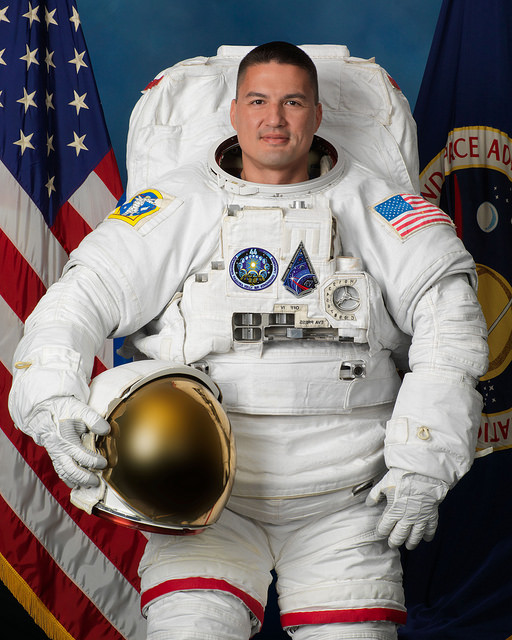 The Science Fiction and Fantasy Writers of America (SFWA) have announced that Dr. Kjell Lindgren will serve as the Toastmaster for the 52nd Nebula Award Ceremony.
Dr. Lindgren flew to the International Space Station on Soyuz TMA-17M in 2015 to serve as part of ISS Expedition 44 and 45. His missions lasted from July 22 to December 11, 2015. For Expedition 45, Dr. Lindgren and the other five astronauts famously posed as Jedi for their mission poster with the tag line "The Science Continues." While aboard the International Space Station, Dr. Lindgren was a Guest of Honor for the 2015 Worldcon, Sasquan, participating remotely from Low Earth Orbit.
The Nebula Awards will be presented during the annual SFWA Nebula Conference in Pittsburgh, which will run from May 18-21 and feature seminars and panel discussions on the craft and business of writing, SFWA's annual business meeting, and receptions. On May 19, a mass autograph session will take place at the Pittsburgh Marriott City Center and is open to the public.
Registration rates are currently $180, and will increase on April 8 to $200. Additionally, banquet tickets are still available.