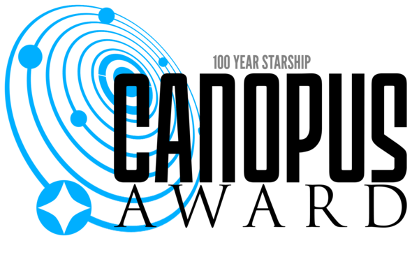 100 Year Starship today announced the first slate of judges for the 2015 Canopus Award, an annual writing prize recognizing fiction and non-fiction works "that contribute to the excitement, knowledge, and understanding of interstellar space exploration and travel."
The judges include writer and 100YSS Creative and Editorial director Jason Batt, author and former Wall Street Journal reporter August Cole, editor Jaym Gates, 100YSS Principal and former astronaut Mae Jemison, M.D., Chapman University creative writing student Alec Medén, Rutgers University Professor Ronke Olabisi. Ph.D., Georgia high school freshman Bailey Stanley, and writer and anthropologist Juliette Wade, Ph.D.
100YSS is currently accepting submissions for original works and nominations for previously published works through August 31. The public is invited to nominate previously published works.
Winners will be announced during 100YSS's annual public symposium, October 29-November 1 in Santa Clara, CA.