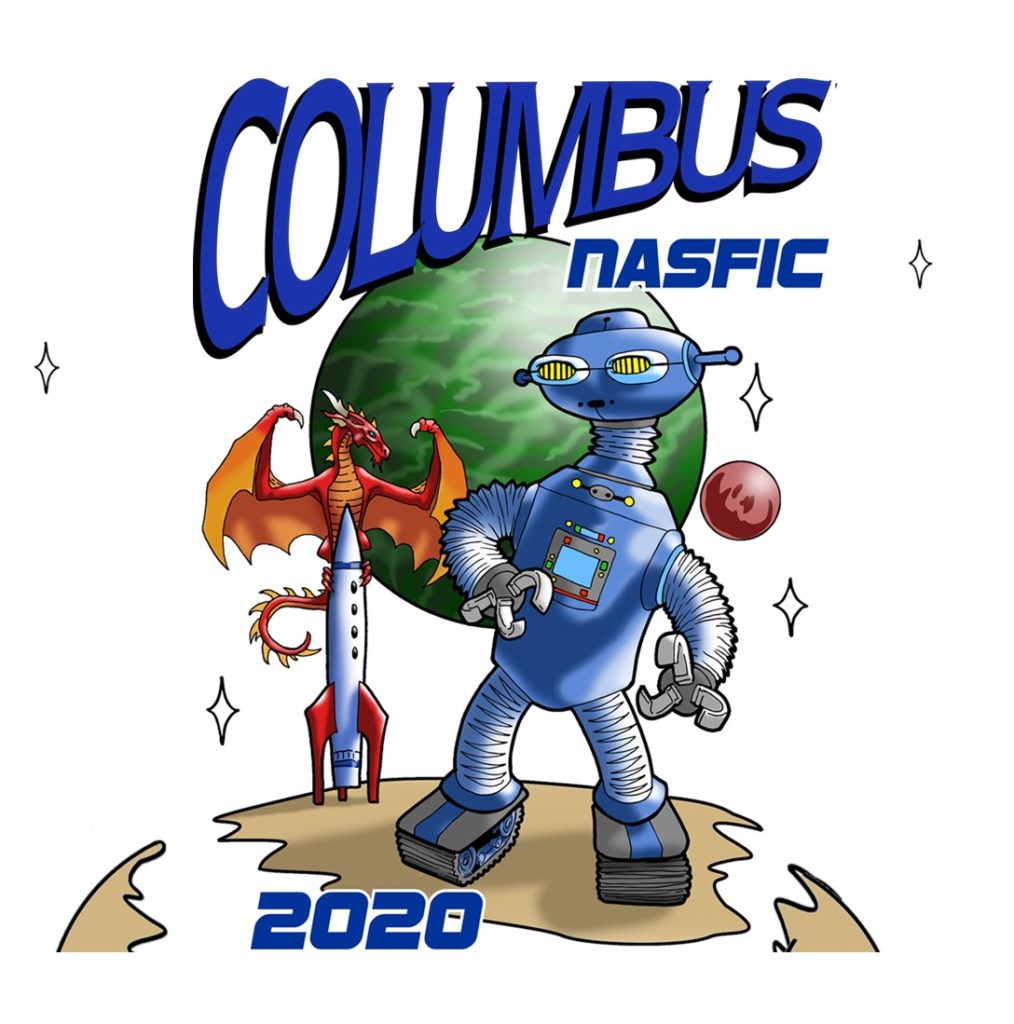 Lisa Garrison, Chair of the Columbus 2020 NASFiC, announced their con, too, has fallen victim to the coronavirus outbreak, but they intend to have a virtual event over the same weekend:
This is the statement I have been hoping we would not have to make, but it is with a heavy heart that I and the executive committee, in consultation with Hotel management and the local Convention and Visitor's Bureau, announce that we have made the decision to cancel the Columbus 2020 NASFiC. Due to the uncertain health situation and the unreliable travel restrictions, it was decided by all that hosting the NASFiC at this time would be unwise.

We will not be offering any refunds but, that being said, we still plan on publishing a souvenir book for all attending and supporting members.

We may have a virtual event on the weekend of August 20 -23. We'll update everyone on that later once we have some plans.

We were very much looking forward to hosting the North American Science Fiction Convention this fall with you and regret that it cannot happen.