DASHIELL HAMMETT AWARD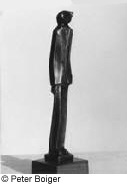 The winner of the 2021 Dashiell Hammett Award for Literary Excellence in Crime Writing was named by the International Association of Crime Writers (North American Branch) on June 17. The award is given to a book, originally published in the English language in the United States or Canada, "that best represents the conception of literary excellence in crime writing."
Razorblade Tears by S.A. Cosby, Flatiron Books
The award judges were Mae Woods (Academy of Motion Picture Arts and Sciences), Meta Carstarphen (Editor at Communication Booknotes Quarterly), and Jennifer Fremlin (writer and professor, Huntingdon College, Alabama).
2022 NGAIO MARSH AWARD FOR BEST NOVEL LONGLIST
The 12 books up for the 2022 Ngaio Marsh Award for Best Novel, the New Zealand crime fiction award, were announced June 23.
The Ngaio Marsh Awards have celebrated the best New Zealand crime, mystery, thriller, and suspense writing since 2010. The finalists for both the Best Novel category and Best First Novel will be announced in early August. The winners will be announced as part of a special event at this year's WORD Christchurch Festival, held from August 31-September 4.
The longlist for this year's Best Novel prize is:
City of Vengeance by DV Bishop (Macmillan)
Before You Knew My Name by Jacqueline Bublitz (Allen & Unwin)
The Quiet People by Paul Cleave (Upstart Press)
To The Sea by Nikki Crutchley (HarperCollins)
Polaroid Nights by Lizzie Harwood (The Cuba Press)
Isobar Precinct by Angelique Kasmara (The Cuba Press)
Nancy Business by RWR McDonald (Allen & Unwin)
She's A Killer by Kirsten McDougall (Te Herenga Waka University Press)
The Last Guests by JP Pomare
The Devils You Know by Ben Sanders (Allen & Unwin)
Quiet In Her Bones by Nalini Singh (Hachette)
Waking The Tiger by Mark Wightman (Hobeck Books)
[Thanks to Cora Buhlert for the links.]