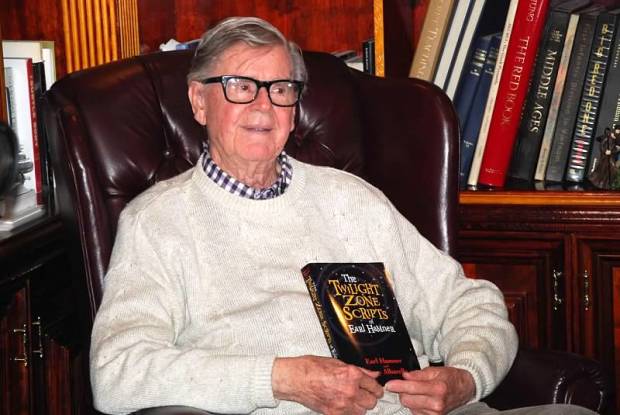 They've already shot the Earl Hamner Storyteller documentary but you can hardly tell his story without showing footage from the things he wrote, like The Waltons, those classic episodes of the Twilight Zone, the movie Spencer's Mountain, and so many others. And those rights cost money. That's why the filmmakers are on Indiegogo asking for donations.
Our film is now in the editing process. We have some wonderful content. However, to make the film complete, we need to show Earl Hamner's body of work. This means licensing clips from many different television shows and movies, which is very expensive. We also need to cover some post-production expenses such as color correction and sound mixing. 
The movie includes tributes from Waltons cast members and dozens of others who've worked on Hamner-scripted projects. The centerpiece is a visit with his own Walton-esque family.
In our Storyteller documentary, Earl travels back to his childhood home in Schuyler, Virginia.  While there, he visits with his siblings Paul, Audrey, and Nancy around the kitchen table in the house where they all grew up.  They share family stories and talk a little about what it is like having The Waltons loosely based on their family and growing up with Earl – John-Boy's alter ego.  The segment ends appropriately with the siblings saying "Goodnight" to each other, as was customary in the Hamner home so many years ago.  Earl wrote this custom into his television show when he created The Waltons and it became the iconic closing of each episode.