Many creators were honored at Comic-Con International 2019 with Inkpot Awards for their contributions to the worlds of comics, science fiction/fantasy, film, television, animation, and fandom services.
The convention has not yet updated its list of winners, but all of the following artists, writers, and media figures were reported by social media as 2019 award recipients.
Wendy All
Leigh Bardugo
Jon B. Cooke
Mary Fleener
Gene Ha
Jonathan Hickman
Arvell Jones
Charlie Kochman
Craig Miller
Paco Roca
Scott Snyder
Billy Tucci
Chris Ware
Maryelizabeth Yturralde
Here are links, and where possible photos, documenting the award presentations.
Craig Miller
Facebook: I was on a panel called "Bringing Films to Comic-Con" with Jeff Walker and Steve Sansweet and Gary Sassaman. Gary was head of programming for Comic-Con for many years. And Jeff, Steve, and I were three people who brought many films and film companies to the convention. (There were others too. Most notably Charley Lippincott, who started it all.)

Anyway, during the panel, the convention presented me with an Ink Pot Award. Definitely unexpected and I was very pleased to receive it.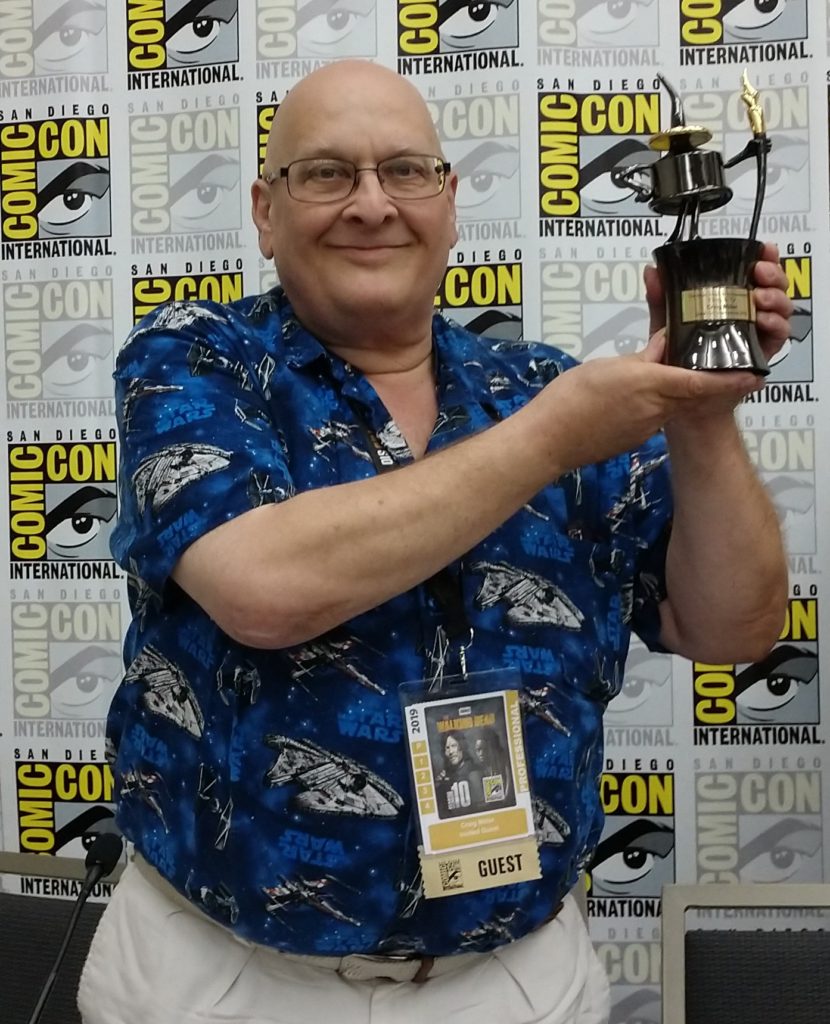 Mary Fleener
Jon B. Cooke
Wendy All
Gene Ha
Arvell Jones
Leigh Bardugo
Billy Tucci
Chris Ware
Scott Snyder
Jonathan Hickman
Maryelizabeth Yturralde
Charlie Kochman
Paco Roca