(1) COSTUMING COMMUNITY MEMORIAL 2020 The International Costumers Guild posted their annual In Memoriam video.
This video memorializes those who were lost within the costuming community since Costume-Con 37, 2019.
(2) SIGN OF THE TIMES. Emergency Awesome's "The Batman 2021 Movie Announcement Breakdown – Batman Easter Eggs" shared this clever image: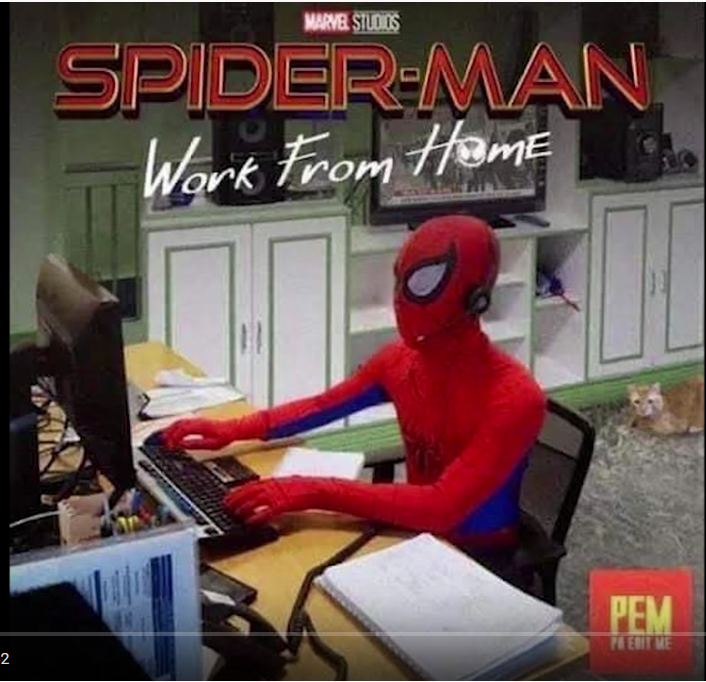 (3) RAZZIE AWARDS. Having forgotten these hadn't been announced about the same time as the Oscars, it was news that the Razzie Awards ceremony was scheduled to be livestreamed March 14. Except it wasn't, because the City of LA shut down the facility they had booked: Deadline explains, "Razzie Awards Halted By City Coronavirus Restrictions, As Producers Unsure Whether To Cancel Or Postpone".
(4) WESTWORLD QUIZ. A featurette from HBO.
Thandie Newton and Tessa Thompson play "Who Said It?" in advance of the Season 3 premiere.
(5) MYTHBOOSTERS. I'm sure none of you fell for these. ScreenRant lists "10 Myths About Godzilla that Some Fans Still Believe".
With over thirty films and hundreds of pieces of media spanning nearly seventy years, Godzilla is one of the most recognizable figures in all of popular culture. But as with anything that has become so enshrined in our collective imagination, there are more than a few falsehoods about Godzilla that many people continue to believe….

8 Godzilla is Green

This largely emerged from North American advertisements for the first G-film that depicted the monster in a shade of vibrant green. Throughout most of the franchise, though, Godzilla has been shown with grey or charcoal skin.

For the most part, this trait has remained the same, with the exception being Godzilla 2000, which was actually the first iteration of the creature to be green in color.
(6) EARLY PETER CAPALDI.[Item by Martin Morse Wooster.] In the Maltin on Movies podcast with Craig Ferguson at about the one hour mark, Leonard Maltin asked Ferguson if he really was in a band called "Bastards From Hell." Ferguson explained that he was, but he was the drummer in Peter Capaldi's band. Leonard Maltin explained that Capaldi was best known for his role as Doctor Who, and Ferguson of course said, "You mean The Doctor."
The episode ended with the Maltins and Ferguson talking about their pets. Ferguson explained that he kept chickens, and Jessie Maltin asked if the chickens has Scottish accents. Ferguson said he didn't know because "I don't speak chicken" but then gave his impression of what chickens would sound like if they had Scottish accents…
(7) TODAY IN HISTORY.
March 15, 1956 — Forbidden Planet premiered. It was produced by Nicholas Nayfack, and directed by Fred M. Wilcox.  The story was by Irving Block and Allen Adler. It starred Walter Pidgeon, Anne Francis, and Leslie Nielsen. The narration was done by Les Tremayne. Shot in glorious Eastmancolor and CinemaScope, it is considered one of the great science fiction films of all time as it well should be. It features the first appearance of Robby the Robot who, under many different guises, will show up in different advertisements, films and series down the decades. You can go watch it here.
March 15, 1967 — Frankenstein Created Women premiered. It was yet another Hammer Frankenstein film as directed by Terence Fisher. It stars Peter Cushing as Baron Frankenstein and Susan Denberg as his latest creation. Anthony Frank Hinds, who was also known as Tony Hinds and John Elder, wrote the screenplay. Critics generally generally found it Lis king a coherent script and gory while currently it has a 56% rating by the audience at a Rotten Tomatoes. You can see it here. Unfortunately we could only find it as a German print, so Cora may be the only one here who can fully enjoy it!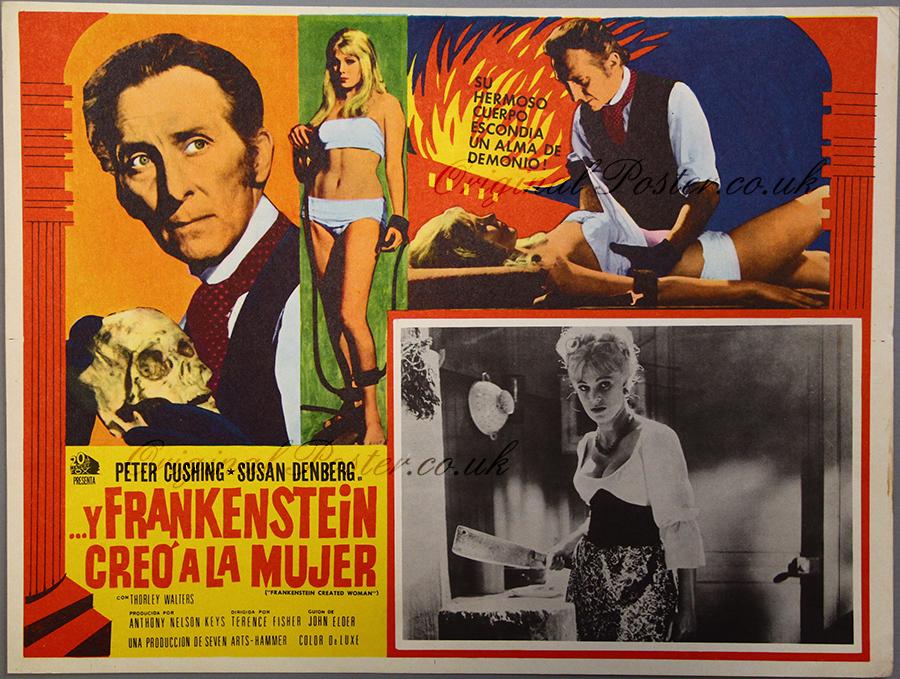 March 15, 1972 — Slaughterhouse-Five premiered. Based on the Vonnegut novel of the name, it would win a Hugo for Best Dramatic Presentation at Torcon II in 1973. The screenplay is by Stephen Geller while the film was directed by George Roy Hill. It starred Michael Sacks, Ron Leibman, and Valerie Perrine, and also features Eugene Roche, Sharon Gans, Holly Near, and Perry King. Critics in general liked it a lot, but more importantly Vonnegut thought it got the novel perfectly. It currently carries a 67% audience rating over at Rotten Tomatoes. It's available on pretty much every streaming service in this universe.
(8) TODAY'S BIRTHDAYS.
[Compiled by Cat Eldridge.]
Born March 15, 1852 — Isabella Augusta, Lady Gregory (née Persse). Irish dramatist, folklorist, theatre manager. With William Butler Yeats and Edward Martyn, she created the Irish Literary Theatre and the Abbey Theatre. She produced a number of books of retellings of stories taken from Irish mythology. Gods and Fighting Men, all seven hundred pages strong, is the best look at her work. It's available at all the usual digital sources. (Died 1932.)
Born March 15, 1911 — Desmond  W. Hall. He served as assistant editor of Astounding Stories of Super Science. His writing career is best remembered for his Hawk Carse series which would as Space Hawk: The Greatest of Interplanetary Adventures in the Fifties. These were co-written with Harry Bates, Astounding Editor.  Unfortunately, it appears that he never stayed in print, either in paper or digitally. (Died 1982.)
Born March 15, 1920 — Lawrence Sanders. Mystery writer who wrote several thrillers that according to ISFDB had genre elements such as The Tomorrow File and The Passion of Molly T. Now I've not read them so I cannot comment how just on how obvious the genre elements are, but I assume it's similar to what one finds in a Bond film. One these novels btw is described on the dust jacket as an "erotic spine tingler". (Died 1998.)
Born March 15, 1924 — Walter Gotell. He's remembered for being General Gogol, head of the KGB, in the Roger Moore Bond films as well as having played the role of Morzeny, in From Russia With Love, one of Connery's Bond films. He also appeared as Gogol in The Living Daylights, Dalton's first Bond film. I'm fairly sure that makes him the only actor to be a villain to three different Bonds. (Died 1997.)
Born March 15, 1926 — Rosel George Brown. A talented life cut far too short by cancer. In 1959, she was nominated for the Hugo Award for best new author, but her career was ended when she died of lymphoma at the age of 41. Some wrote some twenty stories between 1958 and 1964, with her novels being Sibyl Sue Blue, and its sequel, The Waters of Centaurus about a female detective, plus Earthblood, co-written with Keith Laumer. She's not available in digital form but used copies of her works are readily available on Amazon. (Died 1967.)
Born March 15, 1939 — Robert Nye. He did what the Encyclopaedia of Fantasy describes as "bawdy, scatological, richly told, sometimes anachronistic reworkings of the traditional material" with some of his works being Beowulf, Taliesin (which is the name of my SJW cred), Faust, Merlin and Mrs. Shakespeare: The Complete Works. Some of his works are available at the usual digital suspects. (Died 2016.)
Born March 15, 1943 — David Cronenberg, 77. Not a Director whose tastes are at all squeamish.  His best films? I'd pick Videodrome, The Fly, Naked Lunch and The Dead Zone. Though I'm tempted to toss Scanners in that list as well. ISFDB says he has one genre novel, Consumed, which garnered a Bram Stoker Award nominated for A Superior Achievement in a First Novel. Oh and he was in  the film version of Clive Barker Nightbreed.
Born March 15, 1967 — Isa Dick Hackett, 53. Producer and writer for Amazon who helped produce The Man in the High Castle, Philip K. Dick's Electric Dreams, and The Adjustment Bureau, all of which are based on works by her father, Philip K. Dick.
(9) COMICS SECTION.
(10) NEVERMORE. [Item by Martin Morse Wooster.] The Washington Post's Kate Silver has a piece about Nevermore Park: "In Chicago, muralist Hebru Brantley's outdoor art moves inside". This is something like Meow Wolf, in that it is an immersive art installation with lots of things to do for your $28. It is also based on imaginary characters. But the difference is that this is the creation of one artist, Hebru Brantley, and this is Afrofuturist art.
In 2019, Brantley created Nevermore Park inside his old Chicago art studio because he wanted to tell the characters' stories in a different way. He sought to explore how Flyboy and Lil Mama — the female character — live, what they eat, how they think, where they play, what public transportation looks like in their neighborhood. And he wanted it to be tangible, built for interaction. "In the higher-art world, it's always 'Look but don't touch,'?" he says. In Nevermore Park, there are no such rules.
(11) SIGNS OF LIFE. NPR says "Australia's Fire-Ravaged Forests Are Recovering. Ecologists Hope It Lasts".
In the back corner of a burned lot in Australia's fire-ravaged South Coast stands a torched tree. It's uppermost branches reach into a cloudless sky, brittle and bare. Against its charred trunk rests half-burned rubble, remains from the gift shop it used to shade.

But that's not where local resident Claire Polach is pointing. She gestures to the middle part of the tree, where lime green leaves sprout from blackened bark, as if the tree is wearing a shaggy sweater.

To Polach, the burst of regrowth is a sign that despite a months' long assault of flame and smoke, the second-hottest summer on record and a multi-year drought, Australia's nature "is doing it's thing."

As for people like her, recovering from the same? "We'll follow the nature," she says.

This cycle of fire, rain and recovery has played out in Australia for millennia. The majority of the country's forests are uniquely adapted to fire. Some species need it. "Australia is, more than any other, a fire continent," writes ecologist and historian Stephen Pyne in his book "World Fire."

But scientists have long warned that a warming climate could mean more severe fires, more often. Now there are concerns that even a fire continent will struggle to recover from the scale and severity of recent events.

New research published in the journal Nature Climate Change found that a staggering 21 percent of Australia's forested area burned in the 2019-2020 fire season, a figure the authors say is "globally unprecedented" and may indicate "the more flammable future projected to eventuate under climate change has arrived earlier than anticipated."

The question now is whether Australia's nature can keep pace.
(12) MUIR, PLEASE. Maria Popova discusses "The Universe as an Infinite Storm of Beauty: John Muir on the Transcendent Interconnectedness of Nature" at Brain Pickings.
…A year earlier, during his famous thousand-mile walk to the Gulf of Mexico, Muir recorded his observations and meditations in a notebook inscribed John Muir, Earth-Planet, Universe. In one of the entries from this notebook, the twenty-nine-year-old Muir counters the human hubris of anthropocentricity in a sentiment far ahead of his time and, in many ways, ahead of our own as we grapple with our responsibility to the natural world. More than a century before Carl Sagan reminded us that we, like all creatures, are "made of starstuff," Muir humbles us into our proper place in the cosmic order…
(13) GETTING THE LOWDOWN. NPR tells how "To Forecast Spring Flooding, NOAA Planes Fly Slow And Low".
This time of year, pilots in small blue and white airplanes are busy gathering information about how much snow is on the ground — and more importantly, how much water that snow contains.

National Weather Service forecasters say parts of Minnesota could see flood conditions later this spring, according to preliminary outlooks. The National Weather Service flood outlook map says there's a significantly elevated chance of flooding in the Upper Mississippi River and Red River watersheds.

On a clear, very cold morning at Flying Cloud Airport in Eden Prairie, Lt. Conor Maginn and Lt. j.g. Mason Carroll warm up their twin engine turboprop and run down the pre-flight checklist. They are pilots with the National Oceanic and Atmospheric Administration's Commissioned Officer Corps. On this flight, Carroll pilots while Maginn operates the scientific instruments and scans the navigation charts.

At 3,500 feet a half hour north of the Twin Cities, Maginn lets air traffic controllers know they'll drop down to 500 feet, an altitude so low that snowmobile tracks, the stilts beneath deer stands, and the letters on the Mora water tower are easy to spot in the bright sunshine.

From a large tablet computer, Maginn activates the suitcase-sized gamma ray detector that's mounted in the belly of the plane. The low altitude is critical; any higher and the instrument can't get a good reading. They scan the horizon for hazards like birds and cellphone towers.

Once a second, the detector measures the amount of low-level natural radiation emanating from the soil and compares it to readings taken in the same spot last autumn, before the snow built up.

"If we fly over the same lines like we're doing now, we can compare those two numbers and get an idea of how much water is in the snowpack," Maginn explained.

The computer reveals that the snow in the sample contains about 3.5 inches of water. Because snow can be fluffy or compact or anything in between, forecasters calculate a figure called snow water equivalent. This is critical to forecasting how much will drain into rivers and streams when the snow melts in the spring.
(14) SPIN DOCTOR. In the Washington Post Magazine, Menachem Wecker profiles Smithsonian cultural history curator Harry Rand, who, in his book Rumpelstiltskin's Secret: What Women Didn't Tell The Grimms says that the real fairy tale about Rumpelstiltskin, as conveyed orally through women-only gatherings called Spinnstubes, is that the character is sterile. "How a Smithsonian researcher reinterpreted Rumpelstiltskin for the #MeToo era".
Harry Rand might be the most intriguing Washington researcher you've never heard of. The Smithsonian Institution senior cultural history curator is a published poet who holds a 1989 patent for design of a "modular space vehicle for deep space applications." Rand has also penned critically acclaimed books on artists and has investigated topics from what Vermeer's famous milkmaid is making (spoiler: bread pudding) to the social implications of medieval foie gras production to how the Trojan Horse was named. Still, it's surprising even for such an omnivorous thinker to devote nearly 300 pages, with footnotes, endnotes and appendixes, to a fairy tale. But he does just that in his new book, "Rumpelstiltskin's Secret: What Women Didn't Tell the Grimms," in which he claims that the story was never intended for children.
[Thanks to Andrew Porter, Mike Kennedy, Michael Toman, John King Tarpinian, JJ, Chip Hitchcock, Cat Eldridge, Daniel Dern, and Martin Morse Wooster for some of these stories. Title credit goes to File 770 contributing editor of the day Kip W.]