(1) YARNSPINNER. Cora Buhlert will be taking up the challenge a little differently this year, but she is running a post to hold herself accountable: "The 2020 July Short Story Challenge – Day by Day".
What is the July Short Story Challenge, you ask? Well, in July 2015, Dean Wesley Smith announced that he was planning to write a brand new short story every day during the month of July. The original post seems to be gone now, but the Wayback Machine has a copy here. At the time, several people announced that they would play along, so I decided to give it a try as well. And then I did it again the following year. And the next. And the next. If you want to read my post-mortems of the previous July short story challenges, here are the posts for 2015, 2016, 2017, 2018 and 2019.

Because I've already done the July short story challenge five years in a row now and always found the experience very rewarding, I'm aiming for a repeat this year. Though for now, I'm only committing to doing this for a week, which is already half over. If things are going well, I'll keep going, though I'm not sure if I can do the entire July this year, because Worldcon is at the end of the month and that will eat up my time and attention.
(2) TRAILER TIME. The Old Guard on Netflix is a film about immortal mercenaries starring Charlize Theron.
Led by a warrior named Andy (Charlize Theron), a covert group of tight-knit mercenaries with a mysterious inability to die have fought to protect the mortal world for centuries. But when the team is recruited to take on an emergency mission and their extraordinary abilities are suddenly exposed, it's up to Andy and Nile (Kiki Layne), the newest soldier to join their ranks, to help the group eliminate the threat of those who seek to replicate and monetize their power by any means necessary.
(3) CLASS IS IN SESSION. In each episode of the "Science Fiction University" podcast, Driftglass and Blue Gal discuss one work of classic science fiction plus one science fiction movie. The two pieces share a theme, whether it be time travel, unreliable narrators, dystopias, etc. The most recent episode is "Episode 5: How HBO's Westworld Went South".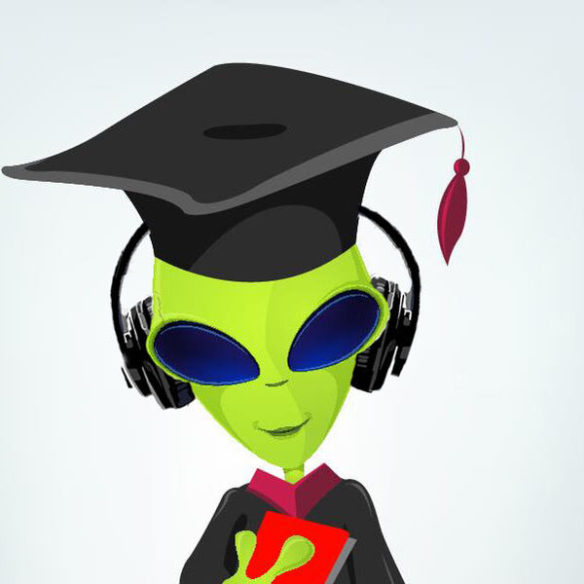 (4) TURN ON, TUNE OUT. The New Yorker revisits "The Walkman, Forty Years On".
…Hosokawa noted how listeners used the devices to tame the unpredictability of urban spaces, with all of their unexpected intrusions and loud noises. Wearing headphones functioned both as a personal "Do Not Disturb" sign and an alternate soundtrack to the cacophony of the city. This was a new form of human experience, engaged disengagement, a technological shield from the world and an antidote to ennui. Whenever nerves frayed or boredom crept in, one could just hit Play and fast-forward life a little. One of the first Westerners to grasp the import of this new human capacity was the author William Gibson, a pioneer of the genre of science fiction called cyberpunk, who wrote years later that "the Sony Walkman has done more to change human perception than any virtual reality gadget."
(5) TRIVIAL TRIVIA.
Extract from John F. Kennedy's Remarks at a Dinner Honoring Nobel Prize Winners of the Western Hemisphere — April 29, 1962:
I think this is the most extraordinary collection of talent, of human knowledge, that has ever been gathered together at the White House, with the possible exception of when Thomas Jefferson dined alone.
Jefferson died on this day in 1826. (So did John Adams.)
(6) MEDIA BIRTHDAY.
July 1970 — Fifty years ago, Roger Zelazny's Nine Princes in Amber was published by Doubleday. It's quite rare to find a copy these days because most of the copies were accidentally pulped by the publisher in error when the order went out to destroy remaining copies of Zelazny's older book Creatures of Light and Darkness. It was the first novel in his Amber series. It was nominated for a Mythopoeic Fantasy Award but lost out to Mary Stewart's A Crystal Cave. A comic adaptation was done by Terry Bisson, and a TV adaptation is supposed being produced by the creators of the Walking Dead series.
(7) TODAY'S BIRTHDAYS.
[Compiled by Cat Eldridge and John Hertz.]
Born July 4, 1878 – Frank Papé.  Five dozen covers, a hundred interiors, more outside our field; an Arabian Nights, an Odyssey, a Pilgrim's Progress, a collection of the Psalms, a Robin Hood, a Robinson Crusoe, a Sigurd and Gudrun; Cabell, Cervantes, Anatole France, Rabelais, Sabatini, Shakespeare, Spenser, Suetonius; an Indian and a Russian Story Book; Golden, Ruby, Diamond Fairy Books; Uncle Ray's Corner (Ramon Coffman).  Here is a Penguin Island.  Here is a Silver Stallion.  Here is a moment from Alfred Clark's As It Is in Heaven.  Here is Christian conquering Apollyon.  Here is Falcon the Hunter from The Russian Story Book.  (Died 1972) [JH]
Born July 4, 1883 – Rube Goldberg.  A top cartoonist and not only for The Inventions of Professor Lucifer Gorgonzola Butts (1914-1964); in 1915 his salary at the New York Evening Mail was $50,000 a year (go ahead, do the calculation); several comic strips including Mike and Ike (They Look Alike); 1948 Pulitzer Prize for this editorial cartoon.  First President of the Nat'l Cartoonists Society, namesake of the Reuben Award.  Here is his postage stamp.  Here is a Website.  We should've had a 100th Birthday exhibit at the 41st Worldcon but I didn't think of it and neither did you.  (Died 1970) [JH]
Born July 4, 1901 — Guy Endore. American novelist and screenwriter whose 1933 The Werewolf of Paris novel holds the same position in werewolf literature that Dracula does for vampire literature. It was filmed as The Curse of The Werewolf for which he wrote the screenplay. Stableford also praises his horror story, "The Day of the Dragon". He worked on the screenplay for Mark of the Vampire starring Bella Lugosi. (Died 1970.) (CE)
Born July 4, 1904 — William Meader. A long history in genre video starting with When Worlds Collide and The War of The Worlds. All of his appearances were uncredited as was the case in Earth vs. the Flying Saucers and The Absent Minded Professor, and even his appearances on Star Trek, The Twilight Zone, Get Smart!, Batman,  Wild, Wild West and even Munster, Come Home! (Died 1979.) (CE)
Born July 4, 1941 – Howard Frank, Ph.D.  Director of the Information Technology Office at DARPA (Defense Adv. Research Pjts. Agency, U.S. Dept. of Defense), then Dean of the School of Business at U. Maryland.  Internet Hall of Fame.  Moskowitz Archive Award.  The Frank Collection; Great Fantasy Art Themes from the Frank Collection (both with Jane Frank).  (Died 2017) [JH]
Born July 4, 1947 – Ann Layman Chancellor.  Costumer, filksinger, graphic artist.  Phi Beta Kappa (Classics), College of William & Mary; M.F.A., Boston University School of Theater Arts.  Assistant Professor of Design at U. Iowa, then U. New Orleans, then State U. N.Y. at Oneonta.  Parade Artist, New Orleans Mardi Gras; Ass't Costume Dir., Guthrie Theater (Minneapolis); full-body costumes, heads, hardware, motion systems, Sesame Street. Art Director, Kalki (Cabell Society) 1971-1984.  Fan Guest of Honor at DeepSouthCon 24.  Drew the Lady of Cups (no, not the Queen) for the Fantasy Showcase Tarot Deck.  Costumes, Creatures, and Characters for the 38th Worldcon.  Here she is as Maleficent (shown with Cortlandt Hull's Ming) at the 29th.  Here she is as Black Orchid at the 37th.  Substantial artwork for the 46th.  Here is a minor adventure with her at the 51st.  (Died 1998) [JH]
Born July 4, 1949 — Peter Crowther, 71. He is the founder (with Simon Conway) of PS Publishing where he's editor now. He edited a series of genre anthologies that DAW published. And he's written a number of horror novels of which I'd say After Happily Ever and By Wizard Oak are good introductions to him. He's also done a lot of short fiction but I see he's really available in digital form for much of short fiction or novels at the usual digital suspects.  (CE)
Born July 4, 1958 – Lynn Gold, 62.  Active fan in the San Francisco Bay area, and more widely as a filksinger.  With Lee & Barry Gold (no relation) published The Golden Gait Songbook for ConFrancisco the 51st Worldcon.  Co-founded FanFare Music, the non-profit parent of Consonance; chaired Consonance 2001 and 2003-2004, Toastmistress at Consonance 2011; Interfilk Guest (traveling-filker fund) at NEFilk 10 (Northeast Filk Convention).  Guest of Honor at LepreCon 25, Loscon 28.  [JH]
Born July 4, 1967 — Christopher McKitterick, 53. Director of the Center for the Study of Science Fiction, a program at the University of Kansas that supports an annual series of awards, lectures, classes, workshops, the Campbell Conference, and AboutSF, a resource for teachers and readers of science fiction. He's also a juror for and Chair of the John W. Campbell Memorial Award for Best Science Fiction Novel from 2002 onward. And yes, he does write genre fiction with one novel to date, Transcendence, more than a double handful of stories, and being an academic, critical essays such as  "John W. Campbell: The Man Who Invented Modern Fantasy and the Golden Age of Science Fiction" which was published in Steven H. Silver's Hugo nominated Argentus. (CE)
Born July 4, 1977 — David Petersen, 43. Writer and illustrator of the brilliant Mouse Guard series. If you haven't read it, do so — it's that good. He published a few years back The Art of The Mouse Guard 2005 – 2015 which though expensive is stunning as a look at his series. It almost got developed as a film but got axed due to corporate politics. IDW published The Wind in The Willows with over sixty of his illustrations several years back. (CE)
Born July 4, 1983 – Milena Wójtowicz, 37.  A talkative optimist, a devoted lover of dogs, statistical yearbooks, books, Internet comics, and Christmas lights.Six novels, three dozen shorter stories, a dozen translations.  Among her characters are beautiful princesses, insidious dragons, neglected dogs, but even princesses have no influence on the roles the author will write for them.  Here is the cover for Wrota (Polish, "gate").  [JH]
Born July 4, 1989 — Emily Coutts , 41. She plays the role of helmsman Keyla Detmer on Discovery. She's also her mirror universe counterpart, who is the first officer of that universe's Shenzhou. (I like the series and am definitely looking forward to it when it jump a thousand years into the future next season!) She was in one episode of the SF series Dark Matter and in Crimson Peak, a horror film but that's it for genre appearances. (CE)
(8) COMICS SECTION.
Today's Breaking Cat News is the culmination of an entire week of strips about different genre fandoms.
(9) HAT TIP. SYFY Wire's "Fangrrls" probe "How Legends Of Tomorrow Paid Tribute To The Roots Of Fanfiction"
…The whole episode, titled "The One Where We're Trapped on TV," is a campy delight with fun twists on major TV shows, but the Star Trek parody in particular is pretty special. Sara and Ava play the roles of Kirk and Spock, respectively, and the series goes so far as to have them kiss on the bridge.

It's a significant moment for a few reasons. First, it's just plain delightful to see all the K/S (the original ship name for Kirk and Spock) sexual tension play out on screen. Second, having queer characters assume the roles of characters who have long been queered by fandom affirms how viewers have read the original characters for decades. And perhaps the coolest part of all is that in so doing, Legends pretty clearly nods to one of the roots of queer fanfic: slash.
(10) SERLING INTERVIEWED BY GUNN. "Interview With Rod Serling (1970)" on YouTube is an interview with Rod Serling about sf on television that James Gunn did for the Center for the Study of Science FIction at the University of Kansas in 1970.
(11) VIDEO OF THE DAY. [Item by Martin Morse Wooster.] "Horror Europa With Mark Gatiss" on YouTube is a 2012 BBC documentary that is a sequel to "A History of Horror." The documentary is devoted to a discussion of great German, Belgian, French, Spanish, and Italian horror films and includes interviews with directors Dario Argento and Guillermo Del Toro and a visit to the Slovakian castle where Nosferatu was filmed.
[Thanks to Martin Morse Wooster, Jerry Kaufman, John King Tarpinian, Mike Kennedy, Andrew Porter, JJ. Cat Eldridge, John Hertz, Michael Toman, and Chip Hitchcock for some of these stories. Title credit goes to File 770 contributing editor of the day Anna Nimmhaus, who found something July Fourthish in yesterday's item about BionicSwifts.]