Daniel Dern shares his pictures of guests, panelists and vendors who participated in Readercon 29 over the July 12-15 weekend.
GoH Nisi Shawl

More photos follow the jump.
John Chu reading
Maria Dahvana Headley
"Writing the 'Lowercase Letters' (CART)" — Rachel Pollack, Robyn Bennis, Julia Rios, Miriam Newman, Steve Berman 
"Our Bodies, Our Elves: Sexual Awakenings in Epic Fantasy" — Marissa Lingen, Josh Jasper, Steve Berman, Sonya Taaffe, and Noah Beit-Aharon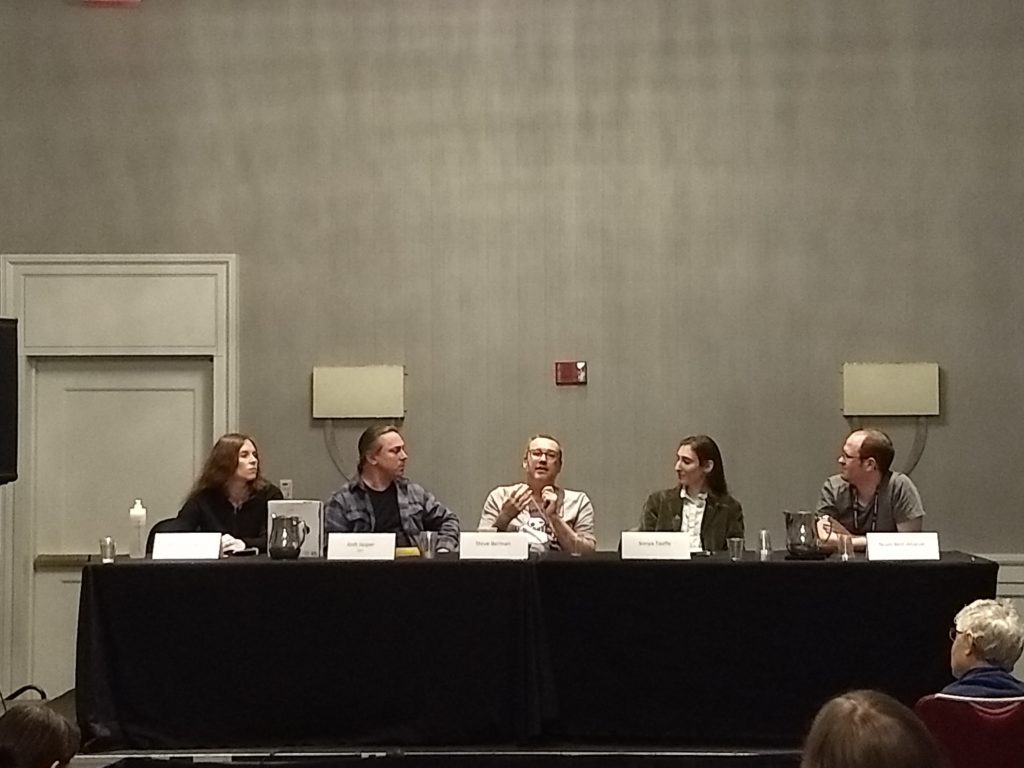 Gordon Van Gelder and Michael Swanwick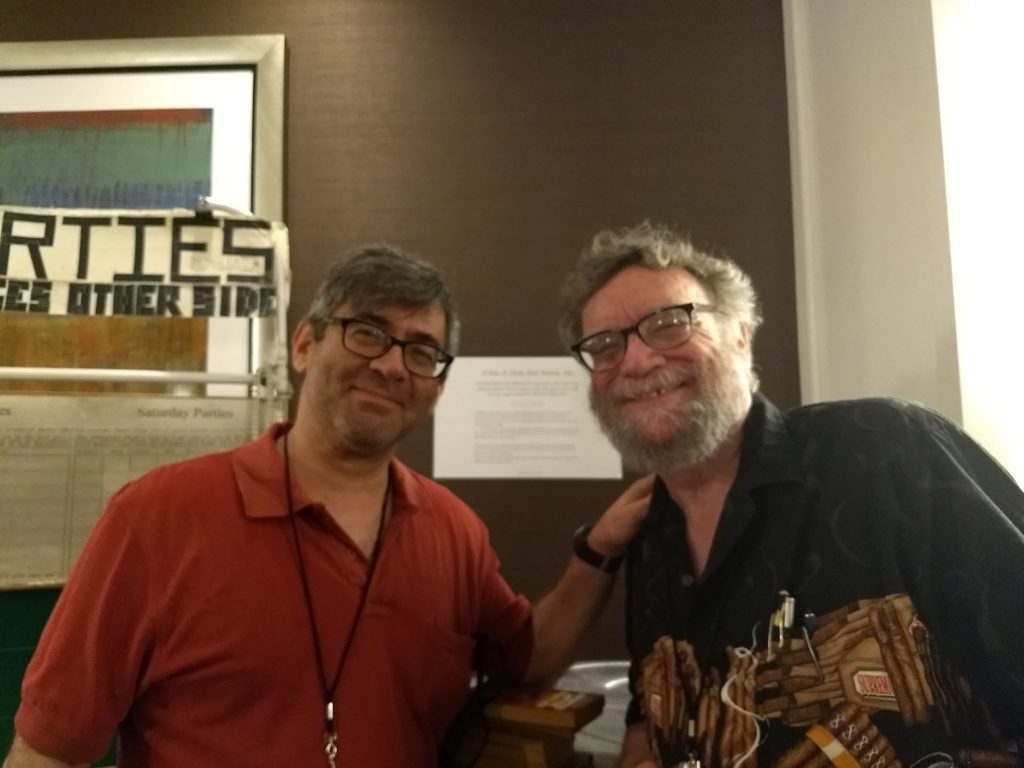 Tiptree Award Bake Sale, with Diane B. Martin
"It Takes a Village to Raise a Protagonist" — Nisi Shawl, Andrea Corbin, Scott Lynch, John Wiswell, Graham Sleight. 
Elizabeth Bear and Ellen Datlow
"Curses! Worldbuilding Through Expletives" — Francesca Forrest, Yves Meynard, Sarah Smith, Samuel Delany, Vinnie Tesla
Gillian Daniels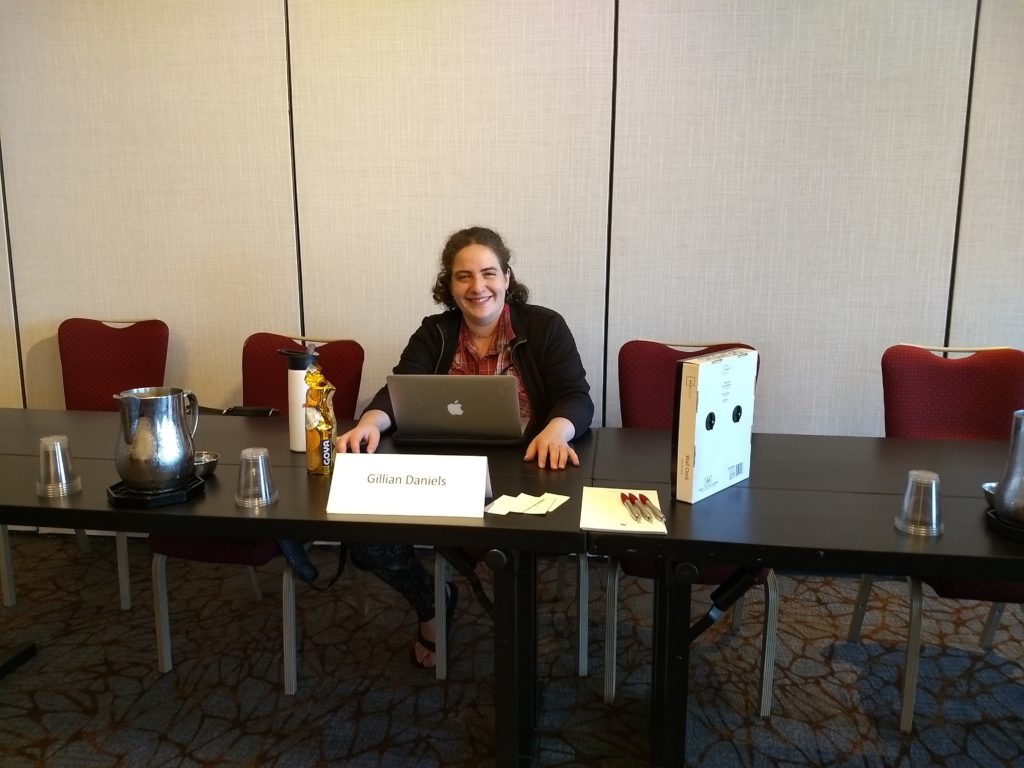 Dragonwell Books
Nisi Shawl
KJ Kabza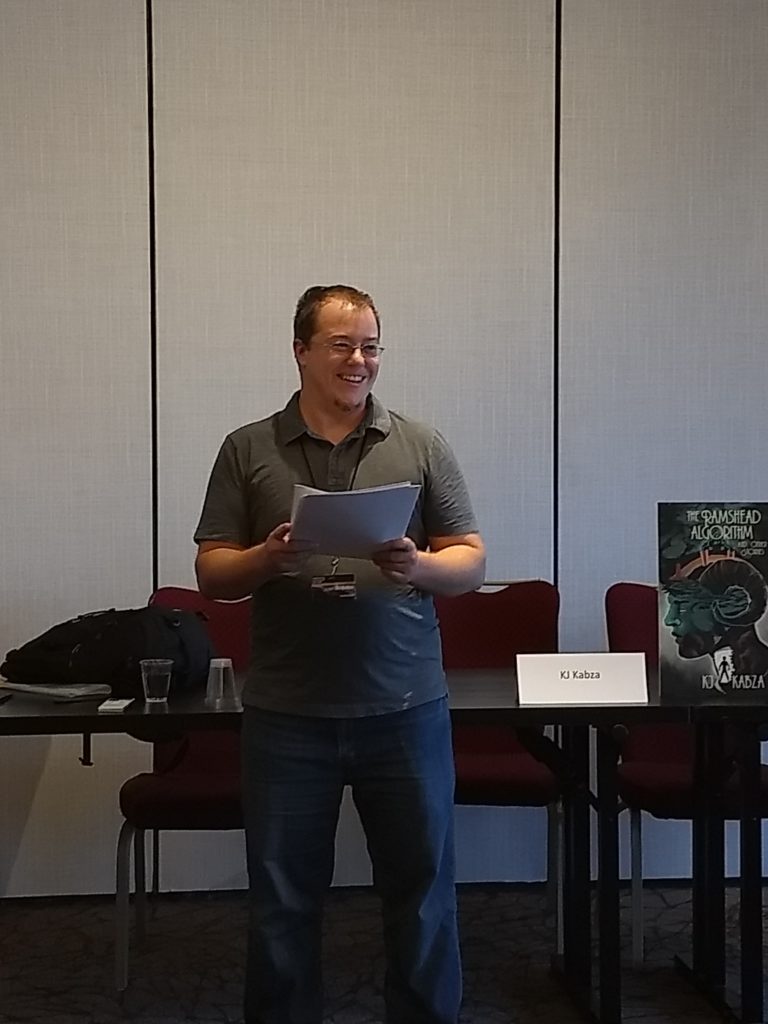 Pink Narcissus Press
Mark Oshiro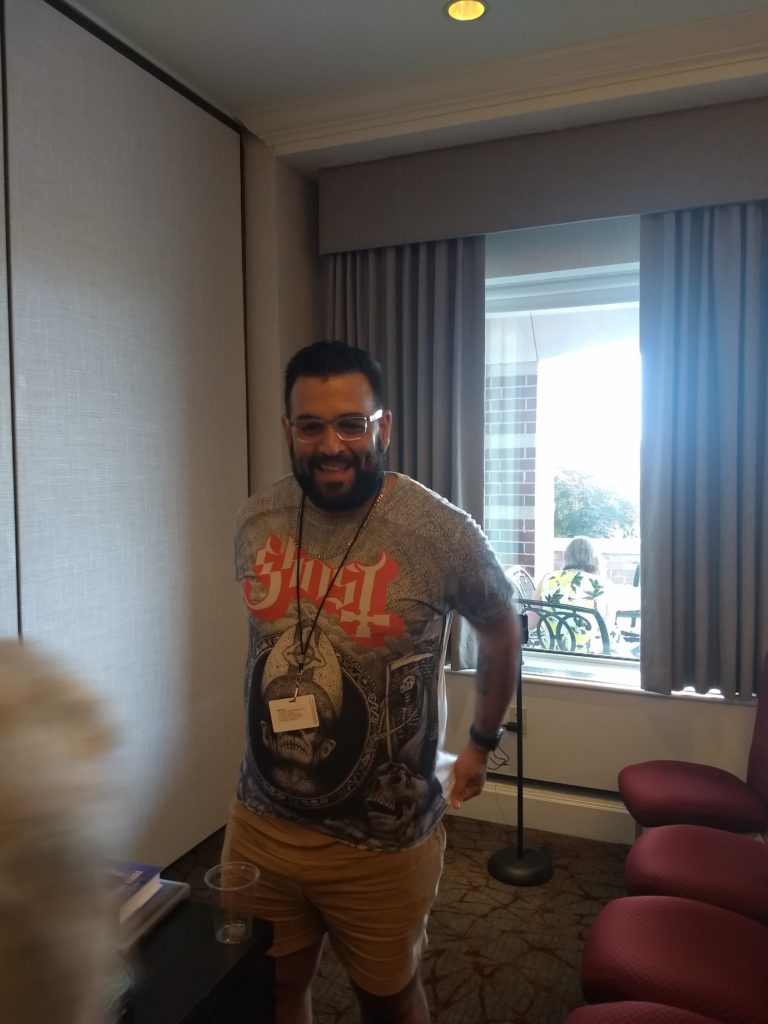 The Imaginary Bookstore