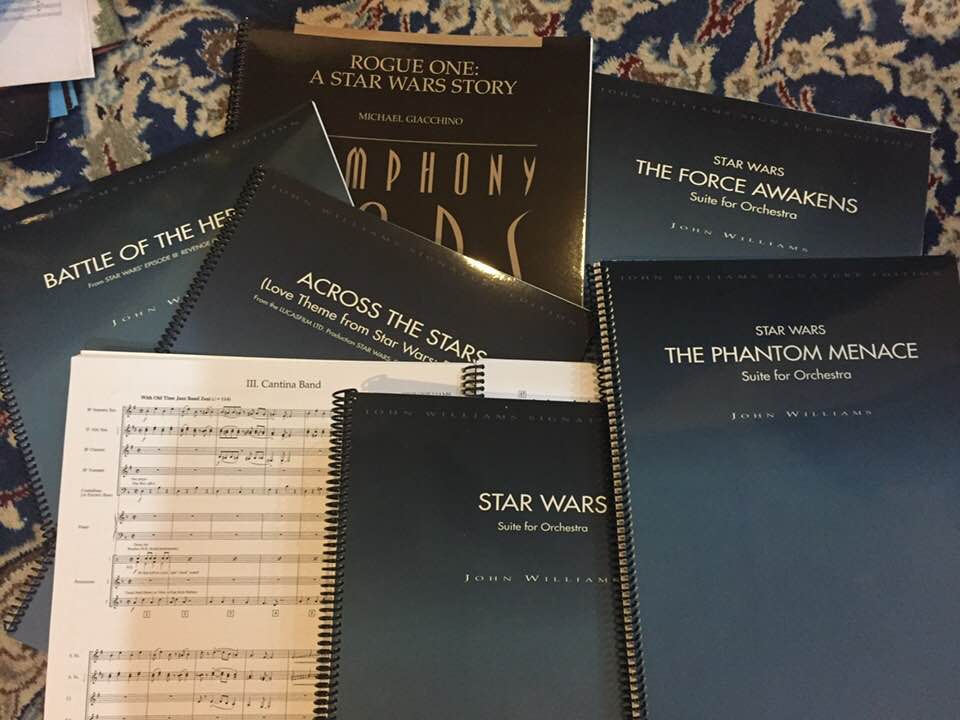 Somtow Sucharitkul will conduct the Siam Sinfonietta in The Ultimate Star Wars Symphony Concert with music from all nine already-released Star Wars films on March 15 in Bangkok at the Cultural Center, Thailand's prestige auditorium. Author Alan Dean Foster will make a special guest appearance, and Thailand's local 501st Legion  garrison will provide Storm Troopers,
Somtow and the Siam Sinfonietta will perform all the favorites – the Imperial March, Duel of the Fates, The Jedi Steps, Luke and Leia, the Cantina Band – and music from all eight main sequence Star Wars movies using the full-scale John Williams Signature Series scores, with full symphony and chorus, plus excerpts from the Rogue One score by Michael Giacchino.
Special guest Alan Dean Foster, author of The Force Awakens and ghost writer of the first Star Wars novelization, will provide narration during the concert.
The concert is a fundraiser for Siam Sinfonietta's April tour to Carnegie Hall, celebrating the 200th anniversary of Thai-American relations.
Conductor Somtow Sucharitkul was in the audience at the Uptown Theater in Washington DC at the very opening show in 1977. The next year, he sold his first science fiction story to Isaac Asimov's Science Fiction Magazine. In 1981, Somtow was with Gary Kurtz, producer of The Empire Strikes Back, at the Hugo Awards ceremony when Empire won for Best Dramatic Presentation and Somtow won the John W. Campbell Award for Best New Writer.