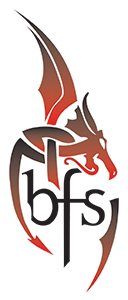 The winners of the British Fantasy Awards 2016 were announced on Sunday, September 25, at the awards banquet at FantasyCon 2016 in Scarborough, UK.
Best Anthology
The Doll Collection, ed. Ellen Datlow (Tor Books)
Best Artist
Best Collection
Ghost Summer: Stories, Tananarive Due (Prime Books)
Best Comic/Graphic Novel
Bitch Planet, Kelly Sue DeConnick, Valentine De Landro, Robert Wilson IV and Cris Peter (Image Comics) (#2–5)
Best Fantasy Novel (the Robert Holdstock Award)
Uprooted, Naomi Novik (Macmillan)
Best Film/Television Production
Jonathan Strange & Mr Norrell, Peter Harness (BBC One)
Best Horror Novel (the August Derleth Award)
Rawblood, Catriona Ward (Weidenfeld & Nicolson)
Best Independent Press
Angry Robot (Marc Gascoigne)
Best Magazine/Periodical
Beneath Ceaseless Skies, ed. Scott H. Andrews (Firkin Press)
Best Newcomer (the Sydney J. Bounds Award)
Zen Cho, for Sorcerer to the Crown (Macmillan)
Best Non-fiction
Letters to Tiptree, ed. Alexandra Pierce and Alisa Krasnostein (Twelfth Planet Press)
Best Novella
The Pauper Prince and the Eucalyptus Jinn, Usman T. Malik (Tor.com)
Best Short Fiction
Fabulous Beasts, Priya Sharma (Tor.com)
The Special Award (the Karl Edward Wagner Award)
The FantasyCon redshirts, past and present
The nominees in each category were decided by the voters of the British Fantasy Society, FantasyCon 2015 and FantasyCon 2016, with the juries having a discretion to add up to two further egregious omissions in each category. The full list of nominees is here.
The winners were decided by the following jury members. Best anthology: Gary Couzens and Zean Fairbanks-Gilbert. Best artist: Caroline Callaghan, Howard Watts and Jay Eales. Best collection: Carole Johnstone, E.G. Cosh and Simon Bestwick. Best comic/graphic novel: Ian Hunter, Jo Thomas and P M Buchan. Best fantasy novel (the Robert Holdstock Award): Elaine Hillson, Rhian Bowley and Ross Warren. Best film/television production: Catherine Hill, Jim Steel and Johnny Mains. Best horror novel (the August Derleth Award): Aleksandra Kesek, Nina Allan and Sarah Carter. Best independent press: El Ashfield, Ole Andreas Imsen and Richard Webb. Best magazine/periodical: Kate Coe, Marcus Gipps and Sean Wallace. Best newcomer (the Sydney J. Bounds Award): Elloise Hopkins, Lizzie Barrett and Robin Lupton. Best non-fiction: Kevin McVeigh, Martin Petto and Ruth EJ Booth. Best novella: Jo Thomas, Laura Mauro and Mark West. Best short story: Stephen Bacon, Penny Jones and Phil Sloman. The Karl Edward Wagner Award was decided by a vote of the British Fantasy Society committee.
The awards administrator was Stephen Theaker. The physical award is a handmade wooden bookend featuring Lee Thompson's BFS logo design, commissioned from Sarah Goss, who works in traditional woodcarving and restoration: http://www.sarahgoss.co.uk.
British Fantasy Awards 2016: Best Comic @kellysue (collected by me!) #fcon2016 @BritFantasySoc pic.twitter.com/Ouf9IsXlPw

— Phil Lunt (@phil_lunt) September 25, 2016