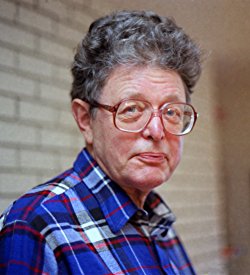 The Libertarian Futurist Society has selected five finalists for the 2021 Prometheus Hall of Fame Award for Best Classic Fiction.
The Winter of the World, a 1975 novel by Poul Anderson
"As Easy as A.B.C.," a 1912 novelette by Rudyard Kipling
"The Trees," a 1978 song by Rush (recorded as part of the rock group's 1978 album "Hemispheres")
Emphyrio, a 1969 novel by Jack Vance
"Lipidleggin'," a 1979 short story by F. Paul Wilson
The Prometheus Awards ballot will be emailed to LFS members at the usual time next May, The Prometheus Award, sponsored by the Libertarian Futurist Society (LFS), was established and first presented in 1979, making it one of the most enduring awards after the Nebula and Hugo awards, and one of the oldest fan-based awards currently in sf. Presented annually since 1982 at the World Science Fiction Convention, the Prometheus Awards include gold coins and plaques for the winners for Best Novel, Best Classic Fiction (Hall of Fame), and occasional Special Awards.