(1) WORLD FANTASY CON UPDATE. The chairs of World Fantasy Con 2020 announced the availability of sponsored memberships for People of Color.
We at World Fantasy Convention 2020 support diversity in all aspects of fantasy and horror. It is our hope that our virtual convention will be attended by a diverse membership, many of whom are using their craft to create literature and art that not only entertain but introduce fantasy enthusiasts to a wide range of cultures. Many WFC members feel the same and are taking steps toward encouraging people of color to participate in this year's virtual convention. As a result, we've received several offers to sponsor the memberships for people of color to participate in the Virtual World Fantasy Convention.

If you would like to apply for one of these sponsored memberships, please complete the request form.
The form includes this explanation —
Only two criteria are required to request one of these sponsored memberships: (1) you must be actively participating in some aspect of fantasy or horror (examples: author, artist, collector, bookseller, etc.); (2) you must consider yourself a person of color.
(2) F&SF. The Magazine of Fantasy and Science Fiction's July/Aug 2020 cover art by Alan M. Clark is for the story "All Hail the Pizza King and Bless His Reign Eternal" by David Erik Nelson.
(3) IN BLOOM AGAIN. Grady Hendrix offers advice about reading Ulysses. First, that you should do it.
…Everyone should read Ulysses at some point in their life. It's a book unlike any other, a book that knocks you out of your comfort zone, a book that makes your brain strain like you're reaching for something on a high shelf, and it's really, really funny. I've read it a couple of times and here's my advice:

Step 1) RELAX.
You're going to miss things. It's okay. Some things are worth missing, some things are boring, some things are references that don't make any sense in today's world, so who cares? Joyce didn't want people to puzzle out his book like the answers to an exam, he wanted to present a slice of life in all its freaky majesty and stupidity. Keep looking up at the stars, not down at your feet.

Step 2) Like a shark, keep moving forward.
Reading this book is like trying to drink a waterfall. The point is the overall impression, not so much the individual details. Just keep pushing ahead, don't sit there with a magnifying glass trying to appreciate every single word. Joyce himself said he put in a buttload of puzzles and tricks and things that don't make sense for literary critics and scholars, just to mess with their heads, so don't get hung up on them…..
(4) TROOPER STORM. A conflict between the top officer of the Star Wars costuming group the 501st Legion and a local United Kingdom unit led to a suspension of the officer: "Major Costume Club Drama: 501st LCO Ousted in Apparent Coup d'État", a long post at Costuming, Cosplay & Costume Clubs 101, tries to explain what happened.
We've observed different types and degrees of #CostumeClub drama over a period of more than 10 years, but never have we seen something as "grand mal" as this: in a secret hearing held by the world's largest costume club, the 501st Legion, the club's president (called the Legion Commanding Officer, or LCO) was found "guilty" of a minor offense and sentencing her to a six-month suspension from the club. This effectively removed her from the position of LCO that she had been elected to in February, 2020….
The LCO, under her authority to oversee the club, questioned the leadership of the UKG (the 501st local chapter, or garrison, in the United Kingdom) about their charitable donation practices, which include the possible misuse of collected funds, as well as the possible intimidation of UKG members to donate in order to be permitted to participate at club events. In other words, "pay for play", which is a violation of the 501st's charter, as is the possible misuse of the collected funds.
Members of the UKG leadership accused the LCO of "humiliating" them on their forum and brought charges against her.
Using the club's bylaws, the Legion leadership then held a hearing (a secretive hearing that the overall membership had no knowledge of until it was too late) in which the LCO was found guilty and sentenced to a six month suspension, effectively removing her from the position of LCO.
(5) BIGFOOT. On Soundcloud, hear an excerpt from Devolution by Max Brooks read by Judy Greer, Max Brooks, Jeff Daniels, Nathan Fillion and full cast.
The #1 bestselling author of World War Z returns with a horror tale that blurs the lines between human and beast, and asks, What are we capable of when we're cut off from society?
Entertainment Weekly interviewed Brooks about his new novel:
In Devolution, the residents of a remote and tiny Washington town called Greenlop are menaced by creatures following the eruption of Mount Rainier.

"As with all my books, for every hour I spent writing, I must have spent maybe between 10 and a hundred hours researching," says Brooks. "I mean, I researched everything. I researched how Mount Rainier would really erupt. I researched how those houses — these smart eco-homes — would actually work with a friend of mine who worked for Microsoft. I made those weapons, by hand, just to see if they were possible, with the materials the character have. I went to the Pacific Northwest to the space where I put Greenloop to see if my characters could walk out on their own. And, just FYI, they couldn't. That is some brutal lethal terrain out there. As far as the Bigfoot creatures themselves, I've always studied the lore but I really tried to research genuine primate biology and behavior. I tried to go the factual route. If there was a giant species of ape living in North America, how would they live? I went the path of facts and science."
(6) BARKING ZONE. Marona's Fantastic Tale on YouTube is a trailer for a new French animated film that was virtually released last Friday.
Marona is a half-breed Labrador whose life leaves deep traces among the humans she encounters. After an accident, she reflects on all the homes and different experiences she's had. As Marona's memory journeys into the past, her unfailing empathy and love brings lightness and innocence into each of her owners' lives
(7) BRYMER OBIT. Well-known puppeteer Pat Brymer died April 12 at the age of 70 according to The Hollywood Reporter.
…Brymer also served as principal puppeteer on Trey Parker and Matt Stone's Team America: World Police (2004), for which he also "portrayed" Baxter, the bartender and limo driver. His credits included such other features as Short Circuit (1986), My Stepmother Is an Alien (1988), So I Married an Axe Murderer (1993), Extreme Movie (2008).

Star Wars veteran John Dykstra led the team that built the animatronic Bushwood Country Club gopher that bedeviled Murray's Carl Spackler in Caddyshack (1980), but it was Brymer, as the principal puppeteer, who gave him life.

Brymer created an updated version of the woolly Lamb Chop character for renowned puppeteer and ventriloquist Shari Lewis. In the 1990s, they collaborated on the PBS shows Lamb Chop's Play-Along and The Charlie Horse Music Pizza and on Lamb Chop on Broadway.
(8) MEDIA BIRTHDAY.
June 1940 — In the John W. Campbell, Jr. edited Astounding Science-Fiction, Robert Heinlein's "The Roads Must Roll" was first published. Heinlein would reprint it in The Man Who Sold The Moon, The Past Through Tomorrow and The Best of Robert Heinlein. Through the Eighties, it was a favorite of genre anthologists. It was adapted for both Dimension X and X Minus One. MidAmeriCon II (2016) would give it a Retro Hugo for Best Novelette over "Blowups Happen" by, errr, the same author.
(9) TODAY'S BIRTHDAYS.
[Compiled by Cat Eldridge and John Hertz.] [Note: There was a problem forwarding John's entries to OGH with the hyperlinks included. They will be added as soon as possible,]
Born June 17, 1876 – Norman Grisewood.  His Zarlah the Martian of 1909, with travel between planets, and an advanced civilization on Mars that had antigravity machines, made him a pioneer; Gernsback's Ralph 124C41+ came in 1911.  (Died 1923) [JH]
Born June 17, 1898 – Maurits Cornelis Escher.  Called himself a "reality enthusiast".  Worked mainly in lithographs and woodcuts.  "Mathematicians," he wrote, "have opened the gate leading to an extensive domain."  Touched our field with e.g. Relativity and Waterfall.  His work used e.g. for this cover of Where Late the Sweet Birds Sang and this one of The Book of Sand and Shakespeare's Memory.  (Died 1972) [JH]
Born June 17, 1903 — William Bogart. Pulp fiction writer. He is best remembered for writing several Doc Savage novels, using the pseudonym Kenneth Robeson. Actually, he's responsible for thirteen of the novels, a goodly share of the number done. It's suspected that most of his short stories were Doc Savage pastiches. (Died 1977.)(CE)
Born June 17, 1931 — Dean Ing, 89. I'm reasonably sure the first thing I read by him was Soft Targets and I know I read all of his Man-Kzin Wars stories as I went through a phase of reading all that popcorn literature set in Niven's universe. I also liked his L-5 Community series which he wrote with Mack Reynolds though I won't re-read it lest the suck fairy visit it. It looks like he stopped writing genre fiction about fifteen years ago. (CE)
Born June 17, 1941 — William Lucking, 79. Here because he played Renny in Doc Savage: Man of Bronze. (I know I've seen it, but I'll be damned if I remember much about it.')  He's also had one-offs in Mission: Impossible, The Incredible Hulk, The American Hero, The Quest, Voyagers, X-Files, The Lazarus Man, Millennium, Deep Space Nine and Night Stalker. (CE)
Born June 17, 1948 – Sandy Cohen 72.  A dozen book notes for Delap's F & SF Review.  Helpful at many conventions; a leading Art Show auctioneer; recently his management of the Dealers' Room at the 2019 World Fantasy Con was applauded in Locus 707.  [JH]
Born June 17, 1953 — Phyllis Weinberg, 67. She's a fan who was married to fellow fan Robert E. Weinberg. She co-edited the first issue of The Weird Tales Collector. She co-chaired World Fantasy Convention 1996. (CE)
Born June 17, 1955 – Themistokles Kanellakis, 65. Prolific Perry Rhodan artist; eighty covers, three hundred sixty interiors.  Here is a cover for Terra Astra featuring "Wanderer" [Cora Buhlert, is that right for Irrläufer?] and another featuring "The Forbidden Generation".  [JH]
Born June 17, 1977 – Tomasz Jedruszek, 43. A dozen covers, interiors too.  Here is a Kuttner collection headed by "Robots Have No Tails"; here is Sparrow Falling; here is Holy Sister.  [JH]
Born June 17, 1982 — Jodie Whittaker, 38. The Thirteenth Doctor, now in her third series. She played Ffion Foxwell in the Black Mirror's "The Entire History of You", and was Samantha Adams in Attack the Block, a horror SF film. (CE)
Born June 17, 1982 — Arthur Darvill, 38. Actor who's had two great roles. The first was playing Rory Williams, one of the Eleventh Doctor's companions. The second, and to my mind the more interesting of the two, was playing the time-traveller Rip Hunter in the Legends of Tomorrow. He also played Seymour Krelborn in The Little Shop of Horrors at the Midlands Arts Centre, and Mephistopheles in Doctor Faustus at Shakespeare's Globe. (CE)
Born June 17, 1997 – Jadna Alana,23. Brazilian writer, singer, "always surrounded by books and with many ideas in her head"; first novel published at age 18, two more, two shorter stories.  This anthology has her "Shadow of Night".  [JH]
(10) COMICS SECTION.
xkcd shows that some resources are more renewable than you think, if you have the right technology.
The Wizard of Id has an unexpected notion about throwing a curse.
(11) MY BACK PAGES. Rich Lynch invites readers to download "the newest issue of my personal time capsule," My Back Pages, at eFanzines.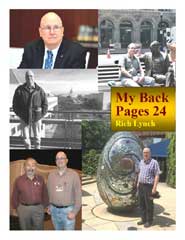 Issue #24 was assembled in the middle of the ongoing world health crisis and has essays involving large cities and small college towns, a heavenly altarpiece and a demon barber, lost photographs and discovered keepsakes, huge spheres and regular-sized disk jockeys, blue skies and a robot deluge, national elections and regional theatre, famous writers and forgotten outcomes, major tourist attractions and minor league baseball, sharp razors and a pandemic beard, fan friends and an unseen enemy, cancelled conventions and rescheduled meetings, rich pastries and penniless college students, good musicals and bad taste, dumb questions and dumber suggestions. And also the stuff legends are made of.
(12) THE ANSWER MY FRIENDS. You'll find it blowing in "The Wind in the Willows: Part One" available for listening online at the Parson's Nose Theater.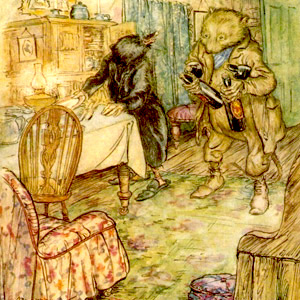 Kenneth Grahame's charmingly funny 1907 tale of the "Riverbankers" – Moley, Ratty, Badger, Toad – the animals (or are they?) who dwell along the Thames. Culled from bedtime tales he told his blind son, Alistair, Grahame's stories are full of the universal longing for friendship, home, adventure and courage adults seem to forget about until reminded, and then are so delighted to have found again.
(13) HONEST TRAILER TIME. The Screen Junkies continue their series of "honest trailers" for old movies with a look at Shrek 2.
(14) FROM ANOTHER WORLD. "Scientists Find The Biggest Soft-Shelled Egg Ever, Nicknamed 'The Thing'". My first reaction was that they didn't exactly stretch their creativity trying to name this specimen. Then again, it was found in Antarctica, and maybe they had the Campbell story in mind, which would be clever. The NPR article doesn't say.
…The object was more than 11 by 7 inches in size and looked like a deflated football. Clarke immediately realized that The Thing was a giant egg — a soft-shelled egg. And it was from 66 million years ago, around the time when an asteroid hit Earth and led to dinosaur extinction.

Many turtles, snakes and lizards lay eggs with soft, flexible shells. The Thing is the largest soft-shelled egg ever, by a long shot, says Clarke.

This fossilized egg is also one of the biggest animal eggs ever discovered, second only to the egg of the extinct elephant bird from Madagascar.
It's also appropriate that this piece originated on NPR's All Things Considered. Get it? D'oh.
(15) WHERE IT ALL CAME DOWN. This demonstrates the power of…something. Oregonlive reports "Now you can visit Exploding Whale Memorial Park on the Oregon coast".
Florence, near where the whale — or as a KATU reporter referred to it at the time "a stinking whale of a problem" — washed up, is finally honoring this beautiful moment in history with a new park.

It was the people of Florence who picked the name Exploding Whale Memorial Park.

"We asked the community for name suggestions, narrowed those 120-plus names down to nine, and had the community vote on them," said Florence city project manager Megan Messmer.

The park offers views of the Siuslaw River and Bridge and the sand dunes on the south side of the river, according to the City of Florence's website.
(16) THEY SEEK IT HERE, THEY SEEK IT THERE. "Dark matter hunt yields unexplained signal"
An experiment searching for signs of elusive dark matter has detected an unexplained signal.

Scientists working on the Xenon1T experiment have detected more activity within their detector than they would otherwise expect.

This "excess of events" could point to the existence of a previously undetected dark matter particle called an axion.

Dark matter comprises 85% of matter in the cosmos, but its nature is unknown.

Whatever it is, it does not reflect or emit detectable light, hence the name.

There are three potential explanations for the new signal from the Xenon1T experiment. Two require new physics to explain, while one of them is consistent with a hypothesised dark matter particle called a solar axion.

The findings have been published on the Arxiv pre-print server.
(17) I'M FOREVER… "Blowing bubbles: Soapy spheres pop pollen on fruit trees." The BBC has the story:
Japanese researchers have succeeded in fertilising pear trees using pollen carried on the thin film of a soap bubble.

They've been searching for alternative approaches to pollination, because of the decline in the number of bees worldwide.

When fired from a bubble gun, the delicate soapy spheres achieved a success rate of 95%.

The researchers are now testing drones that fire bubbles for pollination.
(18) BIG SJWCs. "Endangered cheetahs snapped in award-winning photos". See the few places where cheetahs are prospering… Lots of pictures, including a carnivorous pushmi-pullyu.
Charity picture book series Remembering Wildlife has announced the 10 winners of its cheetah photography competition.

The winners were picked from more than 2,400 entrants, with the winning images showing cheetahs in Kenya, Namibia, Tanzania and South Africa.

The images will be published in the book Remembering Cheetahs in October this year, alongside images donated by world-leading wildlife photographers. Competition entry fees will be distributed to cheetah-protection projects in Namibia and Kenya.

With slightly more than 7,000 cheetahs left in the wild, Remembering Wildlife aims to create awareness of the threats to wildlife.
(19) NOISE REDUCTION. Sounds too good to be true. "Facebook to let users turn off political adverts".
Facebook boss Mark Zuckerberg says users will be able to turn off political adverts on the social network in the run-up to the 2020 US election.

…Rival social platform Twitter banned political advertising last October.

"For those of you who've already made up your minds and just want the election to be over, we hear you — so we're also introducing the ability to turn off seeing political ads," Mr Zuckerberg wrote
(20) VIDEO OF THE DAY. "Neil Gaiman — 3 Books That Have Changed My Life" on YouTube is a video from 2010 where Gaiman talks about his love of C.S. Lewis, Michael Moorcock, and Swamp Thing written by Alan Moore and drawn by Steve Bissette.
[Thanks to John King Tarpinian, Michael Toman, Dennis Howard, Andrew Porter, Chip Hitchcock, JJ, Cat Eldridge, John Hertz, Mike Kennedy, BravoLimaPoppa, Gordon Van Gelder, and Martin Morse Wooster for some of these stories, Title credit goes to File 770 contributing editor of the day Xopher Halftongue.]