(1) BIG CON BUSINESS. At ICv2 Rob Salkowitz analyzes "Three Convention Trends We Could Do Without", art scammers, pay to (cos)play and –
Indifference to fan experience. The rising prominence of cons means more and more families and individuals plan vacations and big-ticket trips around these experiences. The expectations are higher, and more at stake for the business in delivering great experiences.

Naturally, each year, there are always a few bad cons, and bad moments at good cons. These are complex events to organize, and well-meaning folks can get in over their heads. I find it's best to never attribute to malevolence what can adequately be explained by incompetence.

But as the industry becomes more competitive and conventions become more templated, it's easy to see how organizers can get so focused on the "best practices" for separating fans from their money that they lose sight of the big picture: that this whole business is built on fun and passion.

The more shows become dependent on tightly-booked celebrities, the more likely that some fans will get the runaround. It's already astounding to me how much some fans will put up with – and spend – to get a few seconds and a photo with a famous media personality. But when cons lose control of this process, either because they are not following through on little details like whether the photos actually came out properly, or because they are having a behind-the-scenes business dispute with their talent, as happened at Houston's Space City Comic Con a few weeks ago, it's the fans who suffer.
(2) THREE BODY. Carl Slaughter delivers another awesome interview: "Liu Cixin, The 3 Body Problem, and the Growth of SF in China". Where? Here!
CARL SLAUGHTER: Why was science fiction not taken seriously in China until several years ago?

LIU CIXIN: Actually, the 80s was a peak period for Chinese science fiction.  Some books during that period sold as many as 4 million copies.  When public officials deemed parts of science fiction socially unhealthy, publishers went through a slump.  In the 21st century, science fiction in China made a comeback.  This might be related to China's modernization.  Modernization focuses people's attention on the future.  They see the future as full of opportunities, as well as crisis and challenges.  This set the stage for the development of science fiction and an interest in this literary form.
(3) GAMER. In "Guest Post: Better Sci-Fi Through Gaming, by Yoon Ha Lee", the author talks about growing up gaming, for the B&N Sci-Fi & Fantasy Blog.
Not that I needed writing a novel an excuse to play games, mind you. But it made for useful background. One of the major characters in the novel basically is a game designer; he comes  from the Shuos faction, which likes using games and game design in its pedagogy. It's something I can trace back to my excellent 8th grade teacher Mr. Capin, who taught social studies and made use of simulations. I'll never forget the Middle East sim, in which the class was divided up into different nations. I was assigned to "Israel." Mr. Capin also played the role of the USA, and from time to time, the "USA" would drop "foreign aid" on us. The other groups hated us instantly. Another time, we did the "Roman Senate," with Mr. Capin playing the role of "Julius Caesar." He gave me the opportunity to try to stop him, so long as I didn't spoil what was to come. I was insufficiently persuasive, and he assassinated me. (I have never been prouder to have a teacher announce, "Senator Yoon is dead." God knows, that's the closest I'll ever come to a government position!) It was very visceral, and I've never forgotten how vivid the lessons became in that format.
(4) GHOSTBUSTED. "Doc" Geressey, a fixture at cons in NC, SC, and VA for several years, known for having a very exact Ghostbusters replica vehicle and dressing up as a Ghostbuster with friends, has been charged with soliciting a child on social media.
The Gaston Gazette reports:
Michael "Doc" Robert Geressy, 36, of South New Hope Road, has been charged with soliciting a child for sex act by a computer and appearing to meet a child.

Detectives with the Lincolnton Police Department conducted an undercover sting operation involving Geressy. An officer posed as a 14-year-old child on social media. Geressy reportedly discussed meeting to engage in sexual activity.

When Geressy arrived at the predetermined location and was arrested, he was wearing a black suit, tie and sunglasses, police said, like characters in the movie, "Men in Black." Geressy showed up driving a 1987 Ford Crown Victoria that is a replica of the car used in the movie, according to reports. The vehicle had emergency light equipment as well as after-market toggle switches to replicate the car seen in the movie, police say.
Another member of The Carolina Ghostbusters told the reporter that the group disbanded a year ago, however, they were advertised as appearing at XCON World in Myrtle Beach last month.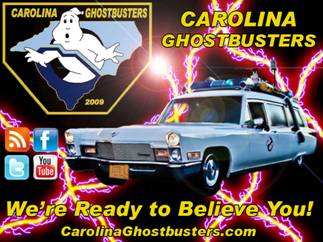 (5) MESZAROS OBIT. Michu Meszaros, an actor who brought the titular alien in '80s sitcom "Alf" to life, has died reports Variety. He was 76.
I had no idea – I thought Alf was a puppet….
(6) TEMERAIRE. Kate Nepveu reviews the series finale: "The Temeraire Series Sticks the Landing: Non-Spoiler Review of League of Dragons", at Tor.com.
Let me put the conclusion up front: League of Dragons sticks the landing, and if you like the series overall, you should read it. It handles gracefully the general challenges of concluding a long series, and it has lots of the best parts of the series to date, and not that much of the worst.

The general challenges are, by this point, fairly well known. The final book of a long series has to address long-standing problems, without being boringly obvious; surprise the reader, without being unfair; maintain continuity, without letting past decisions unduly constrict the story; and give the reader a satisfying sense of where the important characters wind up, without overstaying its welcome.

I think League of Dragons does well on all these fronts.
(7) A PG-RATED DRAGON. Disney dropped the official trailer for Pete's Dragon today.
(8) TODAY IN HISTORY
June 14, 1938 — The first Superman comic book — Action Comic No. 1 — was published
(9) TODAY'S BIRTHDAY BOYS
June 14, 1909 – Burl Ives, the voice of Gepetto in a Pinocchio TV movie, and Sam the Snowman in Rudolf the Red Nose Reindeer, who also had a role in an episode of Night Gallery.
June 14, 1949 – Harry Turtledove
(10) WHY WAIT FOR THE MOVIE? Based on viewing the trailer, BBC popular culture writer Nicholas Barber gives the Ghostbusters remake a thumb's-down, but only for the "right" reasons: "Why the sexists get Ghostbusters wrong".
Fast-forward 32 years, and it doesn't look as if much of that innovation and counter-cultural grubbiness has made it into the new film. From what we have seen of it so far, Feig's version will be a slavish copy of Reitman's – right down to the cameos by Slimer and the Stay-Puft Marshmallow Man – except with bright and shiny CGI replacing practical effects, and all-for-one togetherness replacing cynical opportunism. But the one thing it has got right is its casting. After all, the Ghostbusters were always meant to be unconventional underdogs. They were meant to be the last people you would expect to save the world from demonic forces – just as the film as a whole was meant to challenge your preconceptions of what a summer blockbuster could be. And one ingenious way to give both the new film and its protagonists that pioneering freshness is to have women in the lead roles.
(11) RADIANCE. Speculiction hosts Jesse Hudson's "Review of Radiance by Catherynne M. Valente".
Working with the art of filmmaking, the relationship between the fictional and the real, and Hollywood of old, Radiance is a novel that possesses every ounce of Valente's literary awareness and fervor for language. Paul Di Filippo calls it "uncategorizable fantastika," which is, in fact, a shortcut from Valente's own more complex but accurate description: "a decopunk pulp SF alt-history space opera mystery." Dynamic to say the least, the milieu is never allowed to desiccate into simple retro-pulp homage, going further to tell a rich, multi-faceted tale of one woman's life and legacy in Hollywood's Golden Age—or what it would have been were the solar system alive with humanity.
(12) MONEY IN HAND. Buy a first edition of Logan's Run, signed and decorated by Bill Nolan, from Captain Ahab's Rare Books.
Nolan, William F. and George Clayton Johnson. LOGAN'S RUN – INSCRIBED TO HERB YELLIN. New York: The Dial Press, 1967. First American Edition. First Printing. Octavo (23cm); red pebbled paper-covered boards, with titles stamped in black on spine; dustjacket; [10], 134pp. Inscribed by the author to his long-time friend and publisher on the half-title page: "A GEN-U-INE LOGAN 1ST!! / To Herb, with hand, and with friendship, Bill Nolan / June 4, '80." At the center of the page Nolan has drawn an open hand with crystal disc in red, blue, and black ink; he has also tipped a typed 41-line bio of himself (measuring 2.75″ x 3.5″) onto the opposite page. Pinpoint wear to spine ends and corners, with upper rear board corner gently tapped (though still sharp); very Near Fine. Dustjacket is unclipped (priced $3.95), lightly shelfworn, with a few short tears, shallow loss at crown, with a few small chips along edges of front panel; an unrestored, Very Good+ example.

Nolan's best-known work, a novel which takes place "after a strange act of nuclear terrorism, forcing the remaining population into underground keeps; a youth culture takes over, instituting the dystopian rule that all those over twenty-one must be killed to combat overpopulation" (Encyclopedia of Science Fiction). Basis for Michael Anderson's Oscar-nominated 1976 film, starring Michael York and Farrah Fawcett. Sargent, p.144.             $1,750.00
(13) SIMAK FAN. The Traveler at Galactic Journey is excited about this recently-completed serial: "[June 14, 1961] Time is the simplest thing… (The Fisherman, by Clifford Simak)".
If you're a fan of Cliff's, you know that he excels at writing these intensely personal stories, particularly when they have (as this one does) a rural tinge.  The former Fisherman's transformation into something more than human is fascinating.  Blaine's voyage of self-discovery and self-preservation is an intimate one, a slow journey with a growing and satisfying pay-off.  The pace drags a little at times, and Simak adopts this strange habit of beginning a good many of his sentences with the auxiliary words "for" and "and," which lends an inexorable, detached tone to the proceedings.

Still, it's an unique book, one that I suspect will contend for a Hugo this year.  It single-handedly kept Analog in three-star territory despite the relative poor quality of its short stories and science articles.
I won't spoil things for The Traveler by blabbing about what else came out in 1961 if you won't….
(14) THE SPY WHO SLAGGED ME. James Bond vs Austin Powers – Epic Rap Battles of History – Season 5.
[Thanks to Laura Haywood-Cory, Chip Hitchcock, Hampus Eckerman, and John King Tarpinian for some of these stories. Title credit goes to File 770 contributing editor of the day John A Arkansawyer.]