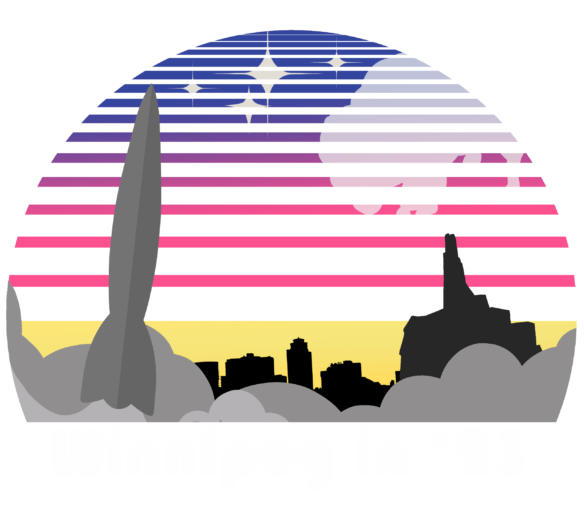 The Winnipeg in 2023 Committee today announced their bid for the 81st World Science Fiction Convention. The bid has filed the required papers with the DisCon III committee inviting the Worldcon to return to Winnipeg for the first time since 1994.
The Winnipeg in 2023 committee proposes to host the Worldcon at the RBC Convention Center in Winnipeg, Manitoba, Canada from August 24-28, 2023. The RBC Convention Center has doubled in size since it hosted the 52nd Worldcon in 1994, and is now Canada's fourth largest convention center.
The bid committee is headed by Terry Fong, an experienced Worldcon convention organizer, and includes John Mansfield, the chair of the last Worldcon in Winnipeg, as a senior advisor. Its 23 members are experienced convention organizers, including past Worldcon and World Fantasy Convention chairs and local convention runners.
The Winnipeg in 2023 bid is a committee of Cansmof, a Canadian not-for-profit corporation that specializes in running and sponsoring fannish events in Canada. The bid is endorsed by WINSFA Inc., which oversees KeyCon, an annual science fiction convention that has been held in Winnipeg since 1984 over the Victoria Day weekend each year. Although the 2020 and 2021 events are virtual for safety reasons, the 2022 KeyCon is planning an in person event again. More information about KeyCon is available at Keycon.org.
This bid was developed with the support of Tourism Winnipeg. The last Worldcon in Winnipeg generated an estimated Canadian $9M in economic activity and drew nearly 4000 attendees from around the world. The last Canadian Worldcon in Montreal in 2009 had similar numbers..
The Winnipeg bid is competing with Chengdu, Sichuan, China and Memphis, Tennessee to host the 2023 Worldcon
Copies of their submissions to Site Selection can be downloaded here.
More information about the Winnipeg bid is available from the committee's website, winnipegin2023.ca. Direct queries for additional information can be sent to [email protected].
The chair may be directly contacted at [email protected].
Social Media: 
Organization of the Bid
Chair: Terry Fong
Vice-Chair: Robbie Bourget, Linda Ross Mansfield
Graphics: Phynix Caskey
Social Media: Marah Searle-Kovacevic
Discord: CarynLiz Bleakley-Fauerbach (Dundee,Scotland)
Other bid committee members:
Rebecca Downey (Montreal, QC, Canada)
Bruce Farr (Santa Rosa, CA, USA)
Neyir Cenk Gökçe (Ottawa, ON, Canada)
Níamh Kearney (Dublin, Ireland)
Diane Lacey (Toronto, ON, Canada)
Ruth Lichtwardt (Lawrence, KS, USA)
John Mansfield (Winnipeg, MB, Canada)
Sheena Morrison-Sousa (Winnipeg, MB, Canada)
Maree Pavletich (Auckland, New Zealand)
Andrea Senchy (Woodland Park, NJ, USA)
Jannie Shea (Tulsa, OK, USA)
Chuck Shimada (Huntington Beach, CA, USA)
Albert Sousa (Winnipeg, MB, Canada)
Christine Taylor-Butler (Kansas City)
[Based on a press release.]