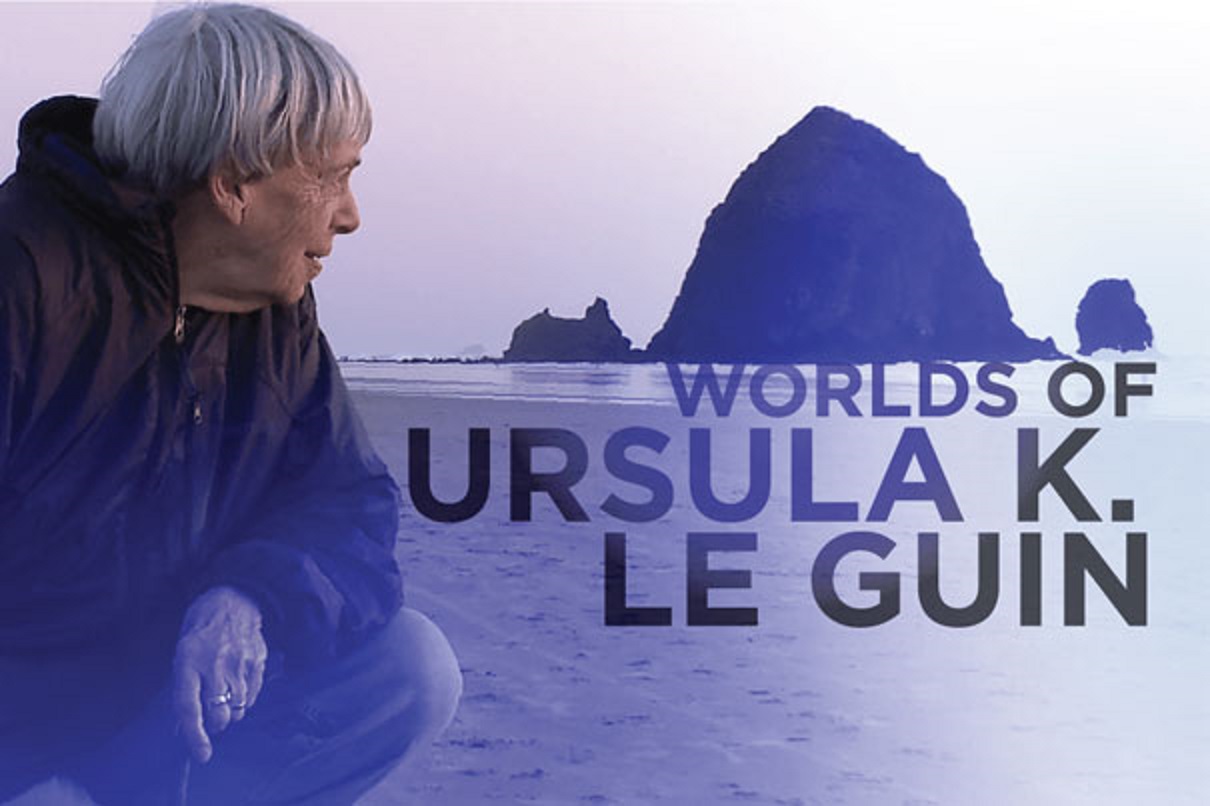 Few people have had the chance to see Arwen Curry's documentary Worlds of Ursula K. Le Guin, which began making the rounds of film festivals in June 2018 but won't be available to a mass audience until it airs on PBS in late 2019. It isn't a finalist for this year's Hugo Awards, and some who feel that might be the result of underexposure have announced plans to ask the Dublin 2019 business meeting to extend the film's eligibility.
Here is the draft text of their motion:
---
Short Title: Hugo Eligibility Extension for Worlds of Ursula K. Le Guin
Moved, to extend for one year the Hugo Award eligibility of the film documentary Worlds of Ursula K. Le Guin, based on limited availability, as authorized by Section 3.4.3 of the WSFS Constitution.
Proposed by: Jo Van Ekeren, Hampus Eckerman, Adri Joy, Theodora Goss, Terry L Neill, Juliette Wade, Paul Weimer, Ziv Wities
This motion extends eligibility for the Hugo Awards under Section 3.4.3; therefore, it requires a two-thirds vote of approval.
Commentary: Worlds of Ursula K. Le Guin is a documentary film by Arwen Curry exploring the life and legacy of the late feminist author Ursula K. Le Guin. Work on the documentary began as early as 2009, and the filmmaker was able to complete the many hours of filming prior to the author's death in January 2018. The film premiered at the Sheffield International Documentary Festival on June 10, 2018. Since then there have been a number of screenings at film festivals in various locations around the world; however, the film has not yet been made available for viewing by the general public. Arrangements are in progress for the film to be shown at Worldcon in Dublin in August, and the film will be broadcast in the U.S. on PBS American Masters in October 2019.
Due to its limited release in 2018, very few members of Dublin 2019 had the opportunity to view the film before the deadline for nominating for the 2019 Hugo Awards. Passage of this proposal would make the documentary eligible for nomination in the Best Related Work category for the 2020 Hugo Awards next year.
---
As noted in the motion, the authority for extending the eligibility period comes from WSFS Constitution Section 3.4.3:
In the event that a potential Hugo Award nominee receives extremely limited distribution in the year of its first publication or presentation, its eligibility may be extended for an additional year by a two-thirds (2/3) vote of the intervening Business Meeting of WSFS.
This provision of the WSFS Constitution was used in 2015 to extend eligibility for the film Predestination and for the short film I Remember the Future, and to extend the eligibility of the anime Summer Wars in 2011.