(1) WOKE 100. Essence has named two well-known sff authors to its 2019 Woke 100.
This year's list includes women who exemplify the true meaning of being change agents and power players. Working in areas from social justice to politics to entertainment, they inspire not only us here but also others around the world….

24

Tananarive Due

American Book Award winner Due is a leading voice in American Black speculative fiction. The author, professor and filmmaker teaches Black Horror and Afrofuturism at UCLA….

28

N.K. Jemisin

One of the best fantasy writers in the world is a Black woman. The three-time Hugo Award winner is the author of ten novels, and her latest How Long 'til Black Future Month?, which has been hailed as "marvelous and wide-ranging" by the Los Angeles Times.
(2) 'THRONES' PRODUCERS LEAVE STAR WARS. Deadline says the duo will be devoting their waking hours to Netflix programs: "'Star Wars' Setback: 'Game Of Thrones' Duo David Benioff & D.B. Weiss Exit Trilogy".
David Benioff and D.B. Weiss, the duo who in 2011 launched the singular screen sensation known as Game of Thrones, have walked away from their much-publicized deal with Disney's Lucasfilm to launch a feature film trilogy in 2022.

Benioff and Weiss were supposed to usher in the post-Skywalker era of the Star Wars brand with a 2022 new-start story that would stake out a new frontier for the era-defining cinema brand created by George Lucas. The Emmy-winning pair cited their historic deal with Netflix. They said their enthusiasm for Star Wars remains boundless but, regrettably, their schedule is full.

…Lucasfilm president Kathleen Kennedy has plenty of other Star Wars projects in the hopper — The Rise of Skywalker on December 20, The Mandalorian in 15 days on Disney+ and the ramping up of the Ewan McGregor series, to name just three — so it's unclear how much of a setback the now-nixed trilogy presents. There's also no shortage of upcoming collaborators lined up, among them Rian Johnson and Kevin Feige.

…"There are only so many hours in the day, and we felt we could not do justice to both Star Wars and our Netflix projects," the GoT pair said in a statement to Deadline. "So we are regretfully stepping away."
(3) THRONES PREQUEL AXED. In an move reminiscent of the show's own unexpected deaths, Deadline also reports HBO has killed one of its several Game of Thrones projects: "'Game Of Thrones' Prequel Pilot Starring Naomi Watts Not Going Forward At HBO".
HBO has more Game of Thrones in the pipeline, but the prequel written by Jane Goldman and starring Naomi Watts is no longer happening.

Showrunner Goldman has been emailing the cast and crew of the project to tell them that the pilot is dead, we hear. The development has not been confirmed by HBO.

The prequel, created by the Kingsman scribe and George R. R. Martin, takes place thousands of years before the wars, romances and dragons of the Emilia Clarke- and Kit Harington-led GoT, which wrapped up its blockbuster eight-season run in May. Weaving in issues of race, power, intrigue and White Walkers, the Goldman-run prequel was given the pilot green light back in June 2018.
HBO hastened to publicize one of the surviving projects:
House Of The Dragon, a Game of Thrones prequel is coming to HBO.

The series is co-created by George RR Martin and Ryan Condal. Miguel Sapochnik will partner with Condal as showrunner and will direct the pilot and additional episodes. Condal will be writing the series.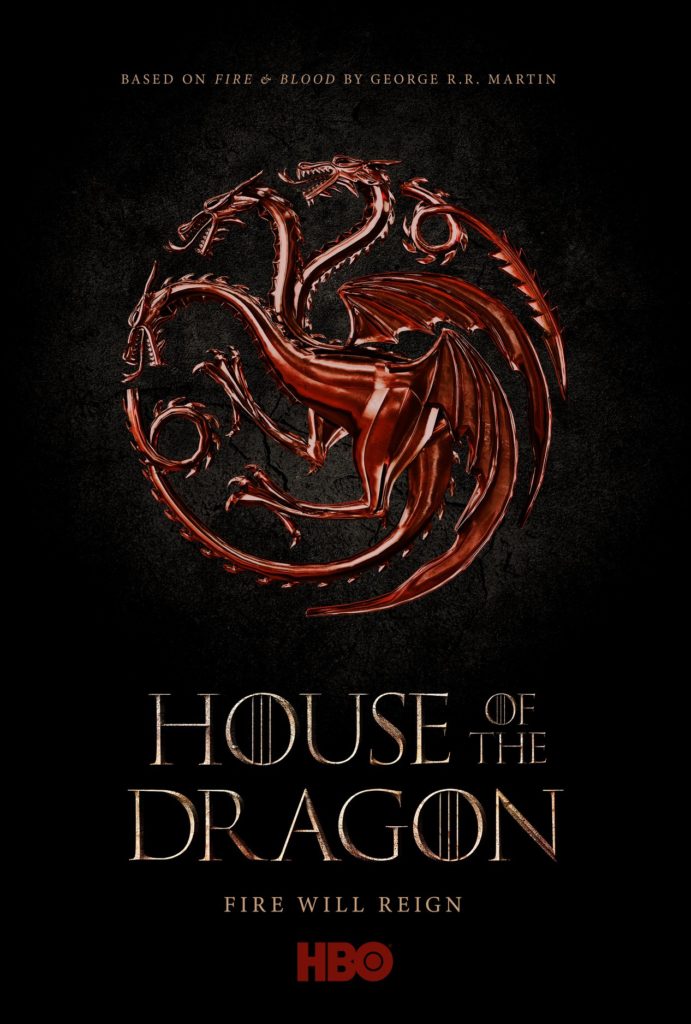 (4) THROWING, ER, PASSING THE TORCH. Norman Spinrad's peppery "On Books" column in the current issue of Asimov's opines about Astounding, by Alec Nevala-Lee, and Nebula Awards Showcase 2018, edited by Jane Yolen, and Red Moon by Kim Stanley Robinson. [Note: Link has been updated to Pastebin, following Asimov's removal of the column, with a statement to follow.]
Spinrad finds much to admire about the historianship of Nevala-Lee, but his positive critique is followed by the author's own ideas about "how it really was."
…Nevala-Lee's Astounding reads somewhat strangely to someone like me, who was involved with the main characters toward the ends of their literary stories and the beginning of mine, and probably would to anyone involved with the fannish history of science fiction, let alone readers of Asimov's Science Fiction magazine. Which is to say, to an insider one way or another. Nevala-Lee, at least to judge by what he has written, is not.

This has its strengths and its weaknesses. His research is admirably academically exhaustive, except when it comes to Hubbard—a notorious bullshit artist and outright liar—and on such a level is about as definitive as a full complex history of science fiction history up until the 1960s can get.

The strength of this is that Nevala-Lee writes all this from a certain emotional and neutral distance, as one might write a similar history of the nineteenth-century American union movement or the early twentieth-century history of the Hollywood film industry if these events occurred before you were born. The book would be entirely from the record. Nevala-Lee therefore has no personal axes to grind and sticks to the facts….
Then, Spinrad deconstructs the latest SFWA Nebula Awards anthology, doubting the benefit of excerpting novels and novellas, finding fault with many of the winners and runners-up represented in the book, and above all, expressing profoundly unhappy feelings about the condition of the genre:
So what does Nebula Awards Showcase 2018 tell us about the state of what the membership of SFWA is writing, and what is the state of their art in the present and likely into the future?

It tells us that fantasy has long since come to dominate SF. It tells us that many or perhaps even a majority of these SF writers do not have the education or indeed the inclination to learn the difference between science fiction and fantasy and to dish the result out to a populace that has more than enough confusion about the difference between reality and magic already.
(5) INDISTINGUISHABLE. Having encountered Spinrad's column and Mark Lawrence's recent post "The magic of science" on the same day, I wished for a panel discussion between the two writers — that would be highly interesting,
I've blogged several times on the dead and over-beaten horse of science vs magic. Today, rather than point out yet again that these two things are in fact the same, I'm going to point out an important difference.

This is not to contradict my earlier thoughts. Magic truly is science – but it's generally presented in a manner that means it is radically different to the kind of science we encounter in the real world.

This difference has political echoes and doubtless would have political consequences if we were to encounter the most commonly imagined forms of "magic".

In short, magic is typically presented in much the same way that superheroes are. To use magic you need to be specially gifted.
(6) TODAY IN HISTORY.
…A graduate student named Charley Kline sat at an ITT Teletype terminal and sent the first digital data transmission to Bill Duvall, a scientist who was sitting at another computer at the Stanford Research Institute (now known as SRI International) on the other side of California. It was the beginning of ARPANET, the small network of academic computers that was the precursor to the internet.
October 29, 2012 — In Canada, Primeval: New World first aired. A spin-off of Primeval, it starred Niall Matter (Zane Donovan on Eureka) and Sara Canning. It was canceled after the first season of thirteen episodes.
(7) TODAY'S BIRTHDAYS.
[Compiled by Cat Eldridge.]
Born October 29, 1926 — Margaret Sheridan. She's best remembered as Nikki Nicholson in The Thing from Another World. It was her first acting role and she'd be done acting a little over a decade later in the early Sixties. (Died 1982.)
Born October 29, 1928 — Jack Donner. He's no doubt best known for his role of Romulan Subcommander Tal in the Trek episode "The Enterprise Incident". He would later return as a Vulcan priest in the "Kir'Shara" and "Home" episodes on Enterprise. He'd also show up in other genre shows including The Man from U.N.C.L.E., Mission Impossible (eleven episodes which is the most by any guest star) and The Adventures of Rocky and Bullwinkle. (Died 2019.)
Born October 29, 1928 — Benjamin F. Chapman, Jr. He play the Gill-man in the land takes in Creature from the Black Lagoon. Ricou Browning did the water takes. His only other genre appearance was in Jungle Moon Men, a Johnny Weissmuller film. (Died 2008.)
Born October 29, 1935 — ?Sheila Finch, 84. She's best known for her stories about the Guild of Xenolinguists which are quite excellent. The Golden Gryphon collection The Guild of Xenolinguists is well worth seeking out.
Born October 29, 1938 — Ralph Bakshi, 81. Started as low level worker at Terrytoons, studio of characters such as Heckle and Jeckle and Mighty Mouse. His first major break would be on CBS as creative director of Mighty Mouse and the Mighty Heroes. Fast forwarding to Fritz the Cat which may or may not be genre but it's got a talking cat. Genre wise, I'd say War Wizards which features voice work by Mark Hamill and whose final name was Wizards so it wouldn't be confused with you know what film. Next up was The Lord of the Rings, a very odd affair. That was followed by Fire and Ice, a collaboration with Frank Frazetta. Then came what I considered his finest work, the Mighty Mouse: The New Adventures series! Then there's Cool World…
Born October 29, 1941 — Hal W. Hall, 78. Bibliographer responsible for the Science Fiction Book Review Index (1970 – 1985) and the Science Fiction Research Index (1981 – 1922). He also did a number of reviews including three of H. Beam Piper's Fuzzy books showing he had excellent taste in fiction.
Born October 29, 1947 — Richard Dreyfuss, 72. Roy Neary in Close Encounters of the Third Kind. And The Player in Rosencrantz & Guildenstern Are Dead. Not to mention the voice of Mister Centipede in James and the Giant Peach.
Born October 29, 1971 — Winona Ryder, 48. Beetlejuice of course but also Edward Scissorhands and Bram Stoker's Dracula. Not to mention Alien Resurrection and Star Trek. Which brings me to Being John Malkovich which might be the coolest genre film of all time.
Born October 29, 1979 — Andrew Lee Potts, 40. He is best known as Connor Temple on Primeval and the spinoff Primeval: New World. He was also Tim Larson in Stan Lee's Lucky Man, a British crime drama series. Yes, it's that Stan Lee.
(8) COMICS SECTION.
Off the Mark shows why computer dating is out of the question for these fantastic beings.
Grant Snider's Incidental Comic for Halloween. (Apologies for a duplication of one panel – WordPress insists on showing pairs of tweets when they are internal to the thread.)
(9) MARVEL'S QUESADA. The Society of Illustrators is hosting "Highlights from The Marvel Art of Joe Quesada: Selected by Joe Quesada" through November 23. They're located at 128 East 63rd Street, New York, NY.
Featuring a one-of-a-kind selection of rare original Joe Quesada drawings assembled from the personal collection of award-winning artist and Marvel Chief Creative Officer Joe Quesada.

Before becoming Marvel's Editor-in Chief in 2000 and the company's Chief Creative Officer in 2010, Joe Quesada made his mark as one of the most accomplished artists working in the comics medium. His groundbreaking work on series like Marvel's X-FACTOR, DC's THE RAY, Valiant's NINJAK, and his own creation, ASH led to critical acclaim and an offer from Marvel to co-found the MARVEL KNIGHTS imprint. That line was an immediate success thanks to Quesada's standout work on DAREDEVIL (with writer Kevin Smith) and later projects like WOLVERINE: ORIGIN and DAREDEVIL: FATHER (which he also wrote), cementing his reputation as one of the most important illustrators of his generation. Drawn from the pages of the career retrospective book, THE MARVEL ART OF JOE QUESADA, this exhibit features key pieces from all of those series as well as a number unique media inspired images created by Quesada during his tenure as Marvel's Chief Creative Officer.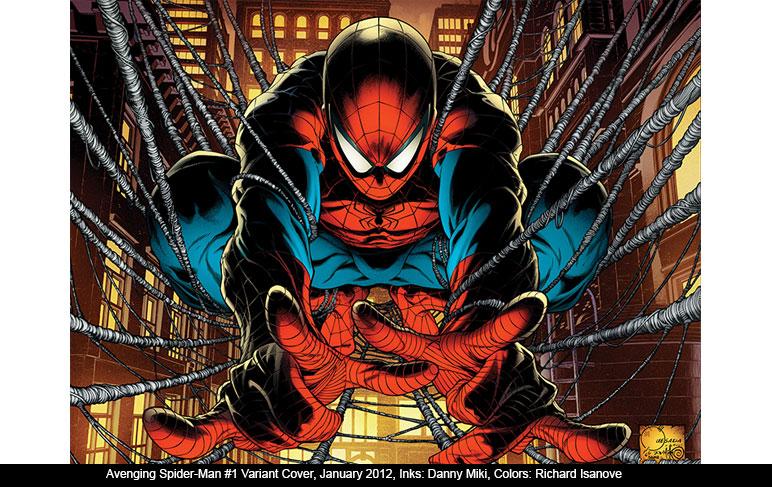 (10) BIG NAMES HELM FILM BASED ON STAÅLENHAG ART. ScreenRant reports "Endgame Writers Confirm Electric State Movie is Still Happening"
Avengers: Endgame writers confirm The Electric State movie is still happening. It's no easy task following up a hit as big as this summer's Avengers: Endgame, but it appears that the writing team of Christopher Markus and Stephen McFeely is more than willing to try.

AMC Theatres has tweeted out an image from a panel confirming The Electric State will be the next project from the blockbuster duo. The film is based on an art book by Swedish author/illustrator Simon Stålenhag, which utilized a successful Kickstarter campaign back in 2017 to get it off the ground. Previous reports have stated that Markus and McFeely would be working to adapt the project, with IT director Andy Muschietti on board to direct.
The Verge adds:
That film isn't the only project based on Stålenhag's works. Amazon Prime Video picked up Tales from the Loop for a TV series, which the artist confirmed was currently in production.
(11) WESTEROS FOR THE REST OF US. Despite Inverse's headline — "Newly surfaced GRRM interview has a promising 'Winds of Winter' update" – while you learn several interesting things about what George R.R. Martin is working on, you come out knowing very little more about Winds of Winter than you knew going in.
His most interesting tidbit on Winds came in an update on his long-running series of Dunk & Egg short stories that take place within the world of Westeros. When asked if we may see more of the titular characters soon, Martin offered something of a tentative publication schedule for the next few Westeros titles.

"But first I have this book The Winds of Winter," he said. "I have to finish that, and then I can write another Dunk and Egg story, and then I write A Dream of Spring, and then I write another Dunk and Egg story. At some point in there, I have to write the second part of Fire and Blood, so I have my work cut out for me."
(12) JEOPARDY! Andrew Porter witnessed tonight's Jeopardy! contestants getting stumped again.
Category: Gargoyles

Answer: Paisley Abbey in Scotland added a new gargoyle likely inspired by this 1979 horror film.

No one got the question, "What is Alien?"
(13) HAUNTED HOME ECONOMICS. The Washington Post's Emily Heil says nothing says Halloween like a hearty round of "feetloaf." It's meatloaf–but shaped like feet! With onions for bones and Brazil nuts for toenails. It's also known as "Feet of Meat." — "It's almost Halloween, and 'feetloaf' is already giving us nightmares".
… Perhaps you have stopped reading right here and are clicking around somewhere else looking for videos of baby animals in the hopes of purging this image from your mind's eye. No one could blame you. This is grade-A sickening stuff….
(14) STOLEN ROBOT CLOTHES RETURNED. Gabrielle Russon, in "NBA player Robin Lopez unknowingly bought stolen Disney World items, records show" in the Orlando Sentinel, says that police are investigating rare Disney items acquired by Milwaukee Bucks player Robin Lopez, including Buzzy, an animatronic robot that was part of the Cranium Command exhibit retired from Epcot in 2007. Police say Lopez is a victim or a crime ring operated by former Disney employee Patrick Spikes, who they charge with an accomplice routinely stole retired Disney exhibits and then sold them through intermediaries to high-dollar Disney collectors.
Milwaukee Bucks player Robin Lopez confirmed Tuesday he gave back the clothes from Buzzy, a Disney World animatronic that authorities said had been stolen before they were sent to the company's archives in California….
(15) FRESH BITES. A trailer for BBC's Dracula, which also will stream on BBC's iPlayer.
From the makers of Sherlock, Claes Bang stars as Dracula in this brand new mini-series inspired by Bram Stoker's classic novel.
[Thanks to Hampus Eckerman, John King Tarpinian, Mike Kennedy, Martin Morse Wooster, Cat Eldridge, Chip Hitchcock, JJ, and Andrew Porter for some of these stories. Title credit goes to File 770 contributing editor of the day bookworm1398.]