(1) FAME OVERDUE. The Chicago Tribune's Michael Robbins says: "Every book lover should know John Crowley. Get to it already. He's waited long enough."
This has been a banner year for John Crowley fans — not one but two new collections published, and the ink still wet on 2017's enchanted "Ka: Dar Oakley in the Ruin of Ymr." Alas, the banner is likely to read "Who is John Crowley?" Championed by heavyweights — Ursula Le Guin, Harold Bloom, Michael Chabon, Peter Straub, Neil Gaiman — Crowley inspires devotion among a fortunate but modest readership.

Crowley's "Little, Big," published in 1981, is my favorite novel. It is, I think, a lot of people's favorite novel. I've owned several copies in various editions and conditions over the decades, most of which have found their way into the hands of friends whom I hoped to convert. I'll never surrender my original copy, a dilapidated mass market paperback from 1987 now barely held together by packing tape. Its back cover reads:

This is the saga of the remarkable Drinkwater family, the sparkling inhabitants of Edgewood, and the ever-changing house that sits on the border between what we know is real and what we've always hoped is real. To this alluring place a young man comes to be wed.

No mention of fairies. The title page reads "Little, Big," and it is not until the table of contents is reached that we learn of the novel's alternative title: "Or, The Fairies' Parliament." Upon learning that fairies were involved, one reader of my acquaintance read no further. "If we put fairies on the cover," the original publisher told Crowley, as the author recounts in his new collection of essays and reviews, "Reading Backwards," "this book's going right down the toilet."…
(2) SFWA NEBULA CONFERENCE. Twelve days left to get the earlybird rate.
(3) ROCK-A-BYE-BABY-YODA. Get busy and it could be done in time to hang on your Christmas tree – Geekologie's "Simple DIY Papercraft Baby Yoda In Floating Pod Christmas Tree Ornament".
…This is the very simple print-and-fold-and-cut-and-tape The Child tree ornament created by one of the artists working on The Mandalorian and shared on Twitter by series creator Jon Favreau. Simple enough. I guess maybe Disney feels kinda guilty (LOLOL) about not getting the Baby Yoda merchandise machine up and running in time for Christmas. *shrug* Maybe Mickey chewed through an ignition wire or something.

Keep going for several example of Baby Yoda hanging out in trees like an Ewok.
(4) INTERIOR DECORATION. "Take a look behind the 'small doors to imaginary spaces' within bookshelves" – pictures at the link.
How did a "book nook" capture the imagination of people worldwide from Louisiana to Omsk?

You might have seen the words book nook popping up on social media in recent days, along with images of crafted alleyways, and structures acting as dividers on bookcases.

The concept became popular on Reddit, with the r/booknooks subreddit going from zero to 7,900 members in just two days.

The website defines book nooks as "mini worlds created within your bookshelf", usually as a diorama of an alley.

The idea seems to have originated in 2018 from a Japanese artist called Monde.

They created a "back alley bookshelf" made to fit alongside paperback books. The tweet has been liked 179k times since.
(5) FROZEN MINIFIGS. CNET: "Scientists chilled Lego bricks to near absolute zero to see what happens". "That's 2,000 times colder than deep space."
A team at Lancaster University subjected some Lego to ultra-cold temperatures…mostly just to see what happened. It turned out the ABS plastic bricks were good thermal insulator in the microKelvin range—something which may be useful in designing future generations of ultra low temp refrigerators.
(6) ONLY SO-SO. "The Rise of Skywalker: Another hit for Star Wars despite falling sales" – BBC has the numbers.
The latest Star Wars blockbuster raked in $374m (£288m) in global ticket sales in its opening weekend, falling short of prior films in the trilogy.

The Rise of Skywalker's US sales were down nearly 30% on the first movie in the saga, The Force Awakens.

Still, the latest instalment ranked as one of the best December openings in North America.
(7) CATS AUTOPSY. In "How 'Cats' Became A Calamity At The Box Office With $6.5M Opening" on Deadline, Anthony D'Allesandro explains why Cats was a failure, including bad special effects and no plot.
…Universal wanted to get a trailer out for the film timed to the release of The Lion King, which was opening over Comic-Con weekend, to appeal to mass family audiences. Note overall it was a challenge for Uni to market this movie because Cats footage was never ready. In fact, Hooper was still working on the film up until the night of the pic's world premiere in NYC on Dec. 16 and exhibition received a note over the weekend that future prints with better VFX are on the way. So, the proper lead-up time to campaign was never on Uni's side, heck the new Lloyd Webber song performed by Swift "Beautiful Ghosts" didn't even make the Oscar shortlist, though it received a Golden Globe nom. I understand that while VFX were improved following the social media backlash to the 100M-plus viewed trailer back in July, the whole notion of dancing actor-felines continued to divide, if not freak out audiences. I hear that even Cats EP Steven Spielberg didn't get a chance to see a final cut of Cats given the pic's down-to-the minute post production. Still, I don't care what anyone says about how awful the cats look in the movie, it's a damn improvement upon the stage show's tacky disco fluff collar costumes.
(8) CRITICAL DIFFERENCE. The BBC's Stephen Kelly writes "The Witcher review: this isn't Game of Thrones".
Netflix's The Witcher is a TV show born from the most bitter of marriages. Starring Henry Cavill as grizzled monster hunter Geralt of Rivia, it is adapted from the fantasy books of Polish author Andrzej Sapkowski – yet the Witcher franchise is undoubtably known to most people through the non-canon video game sequels. This is a quirk that famously infuriates Sapkowski, who never foresaw what a success the games would become. Hence why, when he sold the licence in the early 00s, he demanded a one-off lump sum rather than a percentage of the profits. 2015's The Witcher 3: Wild Hunt, considered by many to be one of the greatest role-playing games ever made, has to date sold 20 million units alone. There has since been legal action.

This tension between the legitimacy of the source material and the popularity of the video games is something that showrunner Lauren Schmidt Hissrich, known for her work on Netflix's Marvel shows Daredevil and The Defenders, has played down in interviews. If you're a fan of the games, she argues, then there's no reason why you wouldn't be a fan of the TV show adapting the books that inspired the games. And this is true. The Witcher's problem is not to do with the richness of Sapkowski's books, nor the baggage it carries from being associated with an RPG. It is that while the books ground you in Geralt's head, and the video games ground you in Geralt's world, the TV show does neither. That's due to both a jarringly paced, convoluted script, and a colourless lead performance from Cavill, which often leaves the impression that he's the handsomest cosplayer at Comic Con.
(9) SUESS OBIT. The New York Times reports "Randy Suess, a computer hobbyist who helped build the first online bulletin board, anticipating the rise of the internet, messaging apps and social media, died on Dec. 10 at a hospital in Chicago. He was 74."
In the late 1970s and on into the '80s, as word of their system spread through trade magazines and word of mouth, hobbyists across the country built their own online bulletin boards, offering everything from real-time chat rooms to video games. These grass-roots services were the forerunners of globe-spanning social media services like Twitter, Facebook and YouTube.

"Everything we do in terms of communicating with other people online can be traced back to Randy and his bulletin board," said Jason Scott, a computer history archivist who made an online documentary about the creation of C.B.B.S. "The only difference is that now it is all a little slicker."
(10) TODAY IN HISTORY.
December 23, 1947 — Beauty And The Beast Which was released in Paris in 1946 premiered in NYC. It was directed by Jean Cocteau, and stars Josette Day as Belle and Jean Marais as The Beast, it was generally well-received by the critics and audiences alike. Beauty and the Beast is now recognized as a classic of French cinema. The film has an amazing 90% rating among reviewers at Rotten Tomatoes!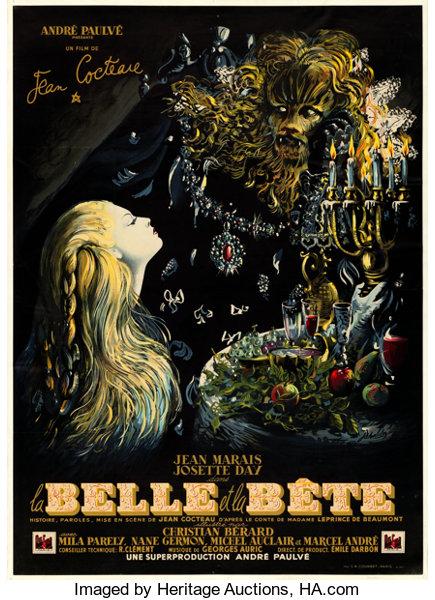 December 23, 1958 — The 7th Voyage Of Sinbad premiered.  The feature starred Kerwin Mathews and Kathryn Grant, and was directed by Nathan H. Juran. It was produced  by Charles H. Schneer and  Ray Harryhausen, one of three such Sinbad films. This film was selected for preservation in the United States National Film Registry by the Library of Congress.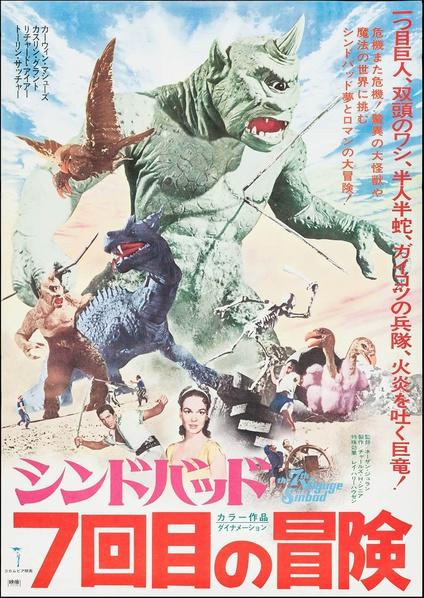 December 23, 1960 — Twilight Zone's "The Night of the Meek" first aired. This was a Christmas themed story with Art Carney as a Santa Claus fired on Christmas Eve who finds a mysterious bag that gives an apparently unlimited stream of gifts. The script would be used over in the Eighties version of this series and on the radio program as well. Serling ended the original broadcast with the words, ""And a Merry Christmas, to each and all",  but that phrase was deleted in the Eighties and would not be back until Netflix started streaming the series.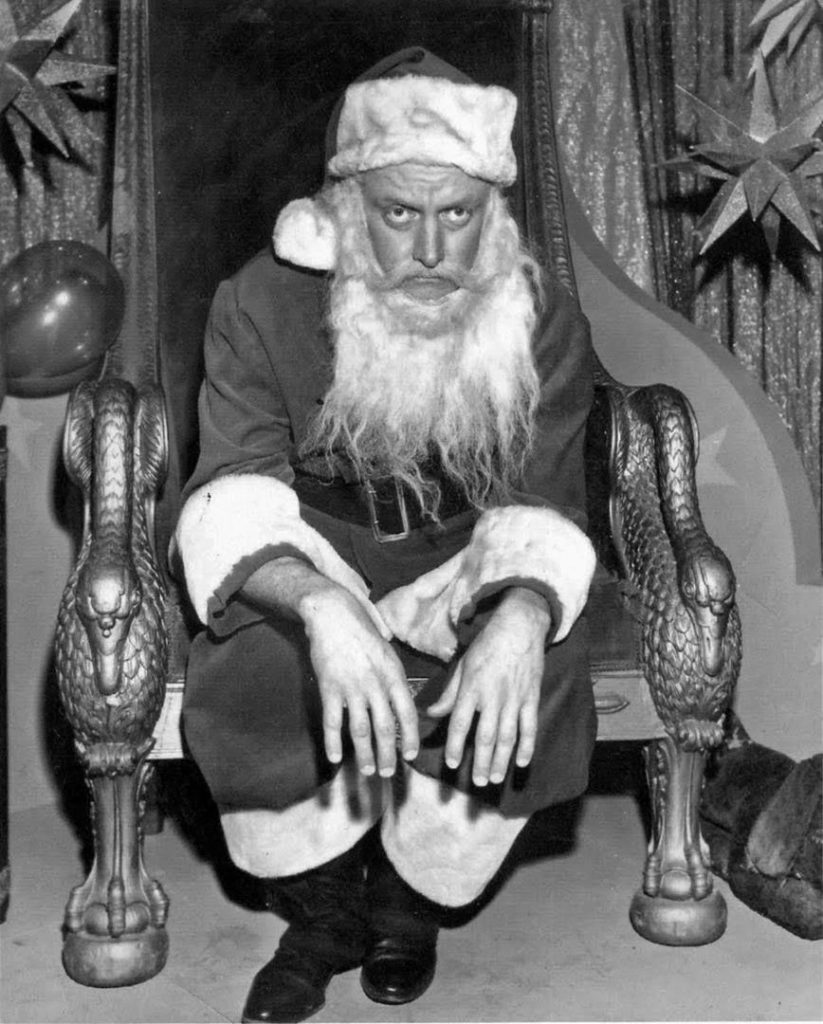 (11) TODAY'S BIRTHDAYS.
[Compiled by Cat Eldridge.]
Born December 23, 1896 — Máiréad Ní Ghráda. She's the author of Manannán, a 1940 novel which is regarded as the first such science fiction work in Irish. Several years previously, she translated Peter Pan in Irish, Tír na Deo, the first time it had been done. (Died 1971.)
Born December 23, 1919 — Peggy Fortnum. She's an English illustrator beloved for illustrating Michael Bond's Paddington Bear series. She first illustrated him in A Bear Called Paddington. One of Fortnum's Paddington illustrations is part of a series of stamps that was issued by the Royal Mail in 2006 celebrating animals from children's literature. Somehow it seems appropriate to Christmas to me to share that stamp here. (Died 2016.)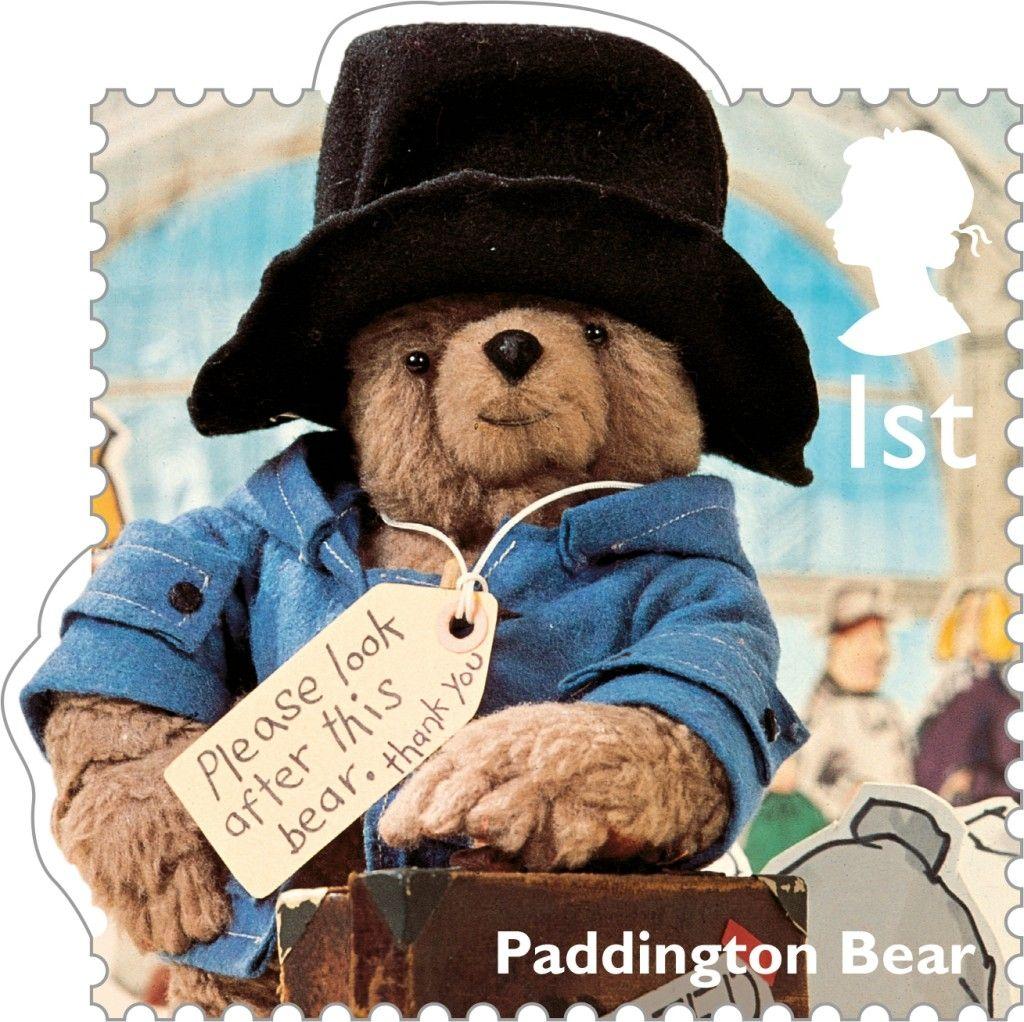 Born December 23, 1919 — Robert McCall. He was an illustrator for Life magazine in the 1960s, created the promotional artwork for 2001: A Space Odyssey. He was also production illustrator on Star Trek: The Motion Picture. And he was one of the art directors on The Black Hole (along with John B. Mansbridge and Al Roelofs). (Died 2010.)
Born December 23, 1927 — Chuck Harris. A major British fan, active in fandom from the Fifities until his passing. He ran the infamous money laundering organization Tentacles Across the Sea with Dean Grennell, and was a well-loved British member of Irish Fandom. He was involved in myriad Apas and fanzines; he indeed got nominated multiple times for the Best Fanzine Hugo in the Fifties but never won. (Died 1999.)
Born December 23, 1945 — Raymond E. Feist, 74. Best known for the Riftwar  series. The only novel I've read by him is was Faerie Tale, a dark fantasy set in the state of New York, which is one damn scary work. 
Born December 23, 1949 — Judy Ann Strangis, 70. She's one of the leads, Judy / Dyna Girl, on a Seventies show I never heard of, Electra Woman and Dyna Girl, which was a Sid and Marty Krofft (H.R. Pufnstuf) live action SF children's television series from 1976. She had one-offs on Twilight Zone and Bewitched, and appeared twice on Batman courtesy of her brother who was a production manager there.  She's also done voice work in The Real Ghostbusters and Batman: The Animated Series.
Born December 23, 1958 — Joan Severance, 61. She's on the Birthday list because she was Darcy Walker, the Black Scorpion in Roger Corman's Black Scorpion. She then starred in and co-produced Black Scorpion II: Aftershock and The Last Seduction II.
Born December 23, 1984 — Alison Sudol, 35. She's known for being Queenie Goldstein on Fantastic Beasts and Where to Find Them and Fantastic Beasts: The Crimes of Grindelwald. I do so like those titles. She's also has a recurring role as Kaya in Transparent, a series which is at least genre adjacent for its genre content and certainly SJW in content. 
Born December 23, 1986 — Noël Wells, 33. Solely here as I'm excited that she's one of the voice on Star Trek: Below Decks, the forthcoming animated series on CBS All Access being that of Ensign Tendi. It should rather fun time. She was also Theresa in Infinity Baby, an SF comedy.
(12) COMICS SECTION.
Holiday reading from Incidental Comics' Grant Snider.
(13) HANDWAVIUM. "Inventing sign language for space" – a BBC video.
British sign language is receiving an astronomical update thanks to a unique collaboration between a space scientist and a group of deaf astronomers.

The University of Leeds based astrophysicist found that there were no signs for terms describing the latest discoveries in the world of astronomy. So she has decided to help create them.
(14) DEEPER MEANINGS. "I was a teenage code-breaker at Bletchley Park" – another BBC video.
Helen Andrews was one of the youngest at Bletchley Park when she arrived from South America.

A brilliant mathematician at 17, her family had been told that she had a place at Cambridge.

She travelled back to the UK on a lightly guarded Atlantic convoy of ships which took almost four weeks.

Three ships in the convoy were sunk by U-boats – as the convoy was not allowed to stop, she witnessed many women and children drowning.

When she docked at Tilbury, she was invited to the captain's quarters, where she was told: "A man is waiting for you. Get in his car and don't ask any questions".

She was driven to Bletchley, not Cambridge. At 92 she has only just started talking about her experiences.
(15) OUR ROBOT SANTALORDS? BBC will tell you about"The robots trying to spread Christmas cheer".
Robots are demonstrating their abilities in the festive windows at Bloomingdale's flagship store in New York this year.

Eleven machines in three of the stores windows are performing tasks such as playing instruments and serving coffee, as well as offering karaoke carols.

The collaboration between store, ABB robots and robot animator Andy Flessas aims to demonstrate how robots could be used in retail in the future.
(16) EVERYBODY'S DOING IT. Birds do it, bees do it, even the UAE dood it: "Google and Apple remove alleged UAE spy app ToTok".
Google and Apple have removed an Emirati messaging app called ToTok amid claims that it is used for state spying.

Not to be confused with China's TikTok, ToTok markets itself as an easy and secure way to chat by video or text.

However, The New York Times (NYT) has reported allegations that the WhatsApp-lookalike is a spy tool for the United Arab Emirates government.

ToTok has told users that it will be back in the app stores soon.

In a blog, it wrote that it is "temporarily unavailable" on the Apple App Store and the Google Play Store because of a "technical issue".

Citing American officials as sources, the NYT reported that ToTok gives UAE spies access to citizen's conversations, movements, and other personal information like photos.

Google removed the app last Thursday and Apple pulled it the following day. However, ToTok users, who already have the app on their phone, can carry on using it.

…The NYT reports that the app's publisher, Breej Holding Ltd, is affiliated with DarkMatter, which is an Abu Dhabi-based intelligence and hacking firm that is allegedly under investigation by the FBI for possible cyber-crimes.

DarkMatter employs Emirati intelligence officials, former National Security Agency employees and former Israeli military intelligence operatives, according to the NYT.

ToTok, DarkMatter, and the Embassy of United Arab Emirates in London did not immediately respond to a request for comment.
(17) GRINCH. NPR finds a silver lining: "Boeing's Starliner Lands Safely Back To Earth After Aborted Space Station Mission".
Boeing's Starliner spacecraft returned to Earth on Sunday, landing safely in the New Mexico desert.

The journey is being hailed as a major achievement despite failing to complete a core objective: docking at the international space station.

Engineers and scientists are now analyzing data from the trip ahead of a plan to send U.S. astronauts to space in 2020. It would mark the first American-launched space travel since NASA retired its space shuttle fleet in 2011.

The Sunday landing of the test flight – which did not include any crew members – concluded with three red, white and blue parachutes opening up and gliding into the Army's White Sands Missile Range.

It, however, did not go without a hitch.

The capsule was carrying holiday presents, clothes and food, cargo that was supposed to be dropped off at the International Space Station.

Because of an internal clock snafu that made the spacecraft operate as if it were at a different point in its journey, it went on the wrong orbit and never docked at the space station as planned.

Nonetheless, NASA Administrator Jim Bridenstine said the test flight was an overall success — including a rare ground landing. All other U.S. capsules have ended in the ocean
(18) VIDEO OF THE DAY. Rule Britannia on Vimeo is a steampunk take on Brexit by Jeroen Kofferman and Ernest Jan van Melle.
[Thanks to Chip Hitchcock, Cat Eldridge, JJ, Martin Morse Wooster, John King Tarpinian, Hampus Eckerman, Mike Kennedy, and Andrew Porter for some of these stories. Title credit goes to File 770 contributing editor of the day Lis Carey.]