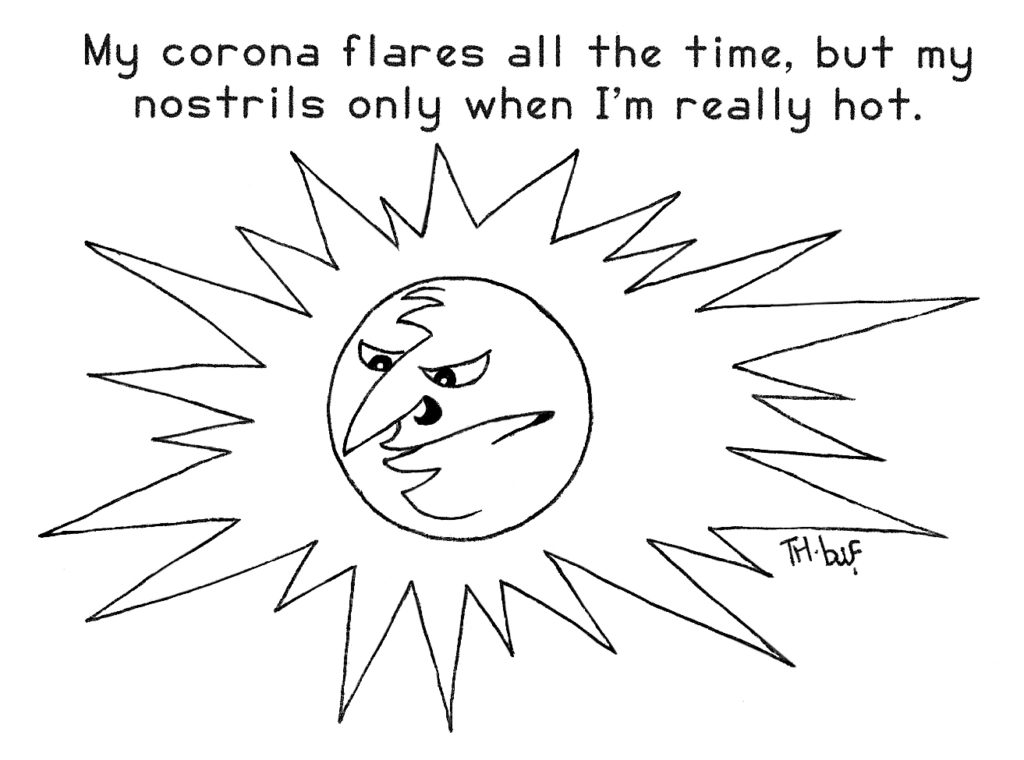 (1) RELUCTANT MONSTER. "Patton Oswalt Is the Greatest Kaiju in This Goofy Short Film" — io9 points the way.
This is, honestly, a whole ton of fun. Made with an obvious love for Japanese game shows and humiliating Patton Oswalt, Giacchino's film also functions as a sort of ersatz tribute to kaiju flicks, with Patton's silly arc being reflective of the kind of storylines given to, say, Godzilla in some of his films. Just much more absurd, and in moderately brighter colors.
(2) VOICE OF EXPERIENCE. "I Spent a Year in Space, and I Have Tips on Isolation to Share" – a New York Times op-ed by former astronaut Scott Kelly, who spent nearly a year on the International Space Station.
… But I learned some things during my time up there that I'd like to share — because they are about to come in handy again, as we all confine ourselves at home to help stop the spread of the coronavirus. Here are a few tips on living in isolation, from someone who has been there.

Follow a schedule

On the space station, my time was scheduled tightly, from the moment I woke up to when I went to sleep. Sometimes this involved a spacewalk that could last up to eight hours; other times, it involved a five-minute task, like checking on the experimental flowers I was growing in space. You will find maintaining a plan will help you and your family adjust to a different work and home life environment. When I returned to Earth, I missed the structure it provided and found it hard to live without….
(3) PANDEMIC GOOD TIMES! In the Washington Post, Travis M. Andrews interviews author Max Brooks, Robert Schenkkan, who adapted The Andromeda Strain, and Mick Garris, who directed The Stand, about their works and how the horrific pandemics and epidemics they portrayed differ from today's reality. "Sure, binge 'Contagion' and other pandemic movies right now. But their creators urge you to watch with caution."
"I think in the early stages of any crisis, there is curiosity" that leads people to consume (or re-consume) these types of stories, [Max] Brooks told The Washington Post. Like many others, one of the first things he did when news of covid-19, the disease caused by the coronavirus, began breaking out of China was watch "Contagion."

That doesn't surprise Robert Schenkkan, who adapted "The Andromeda Strain" for television in 2008. "By recasting our experience in real life within the confines of a story, it is easier to absorb and explore the 'what if' notion of such an event in a way one is less able to do while sitting in your living room and wondering if you should go outside and buy toilet paper from the grocery store," he said. "Framing it within a story with a beginning, a middle and an end gives a kind of confinement that makes it more accessible." Since the movie ends, it gives people the feeling that the real crisis will….
(4) COLOR ALONG. With everyone in quarantine, YouTuber irishtrekkie released these starship designs as coloring book pages [Google Docs link].
(5) ANTICIPATION. Guess what Rogers Cadenhead found on his Mount Tsundoku?
R.A. Salvatore's response:
And the fourth book is about a plague on the world of Corona where the leaders "protect" the peasants by lying and false hope.

We need a Brother Francis right now.
(6) GENRE SJWC. NPR's Jason Heller finds that "Under The Quirk, 'Hearts Of Oak' Beats With A Thoughtful Pulse".
The current landscape of speculative fiction is teeming with astounding innovations and lavish spectacles — from the lesbian necromancers of Tamsyn Muir's Locked Tomb books to the world-shaking power dynamics of N. K. Jemisin's Broken Earth trilogy. In the midst of all that genre-expanding sprawl, however, there's still room for short, humble, understated works.

Eddie Robson's new novel, Hearts of Oak, is exactly such a story. Brief in page-count and quiet in voice, the book is a gleaming gem of offbeat weirdness and oddball humor, a work that blends fantasy and science fiction more cleverly than almost anything in recent memory. But underneath that quirky whimsicality beats a deeply thoughtful, even melancholy pulse.

So how exactly does Hearts of Oak blend fantasy and science fiction? That's a hard question to answer — not because Robson doesn't execute this blend brilliantly, but because explaining this blend is, in and of itself, a major spoiler. Here's what it's safe to say: The book takes place in an unnamed city, one constructed mostly of wood, that feels vaguely familiar and somewhat fairytale-esque, but is impossible to place.

The city has a king. The King talks to a cat. The cat talks back. In fact, Clarence the cat is the King's closest advisor, and their exchanges are the stuff of Monty Python absurdity and satire, an extended riff on the petulance and ineffectiveness of our chosen leaders that's more acidic than most overtly political novels being written today. The King is obsessed with constructing more buildings and increasing his city's size, a never-ending process that consumes the city's labor and resources.
(7) BLISH SPEECH. Fanac.org has made available an audio recording of James Blish's Guest of Honor speech from Pittcon, the 1960 Worldcon — "A Question of Content."
By permission of the Blish family, we have an almost complete audio recording of James Blish's Guest of Honor Speech. This is a thoughtful, not always complimentary look at the state of contemporary science fiction literature, where it falls short and where it can improve. Very much worth listening to, this short recording (enhanced with images) is just what you'd hope to hear from William Atheling, Jr , Blish's serious and constructive critical pseudonym.
(8) TODAY IN HISTORY.
March 22, 1984 — The first part of "The Twin Dilemma" first aired on BBC. This was the first serial to star Colin Baker as the Sixth Doctor after his regeneration. The Companion Perpugilliam "Peri" Brown was played by Nicola Bryant who was so to the Fifth Doctor as well. You can see the first part here.
(9) TODAY'S BIRTHDAYS.
[Compiled by Cat Eldridge.]
Born March 22, 1908 — Louis L'Amour. Two of his Westerns definitely meet genre inclusion, one having a lost world theme, The Californios, and the other supernatural elements, The Haunted Mesa. (Died 1988.)
Born March 22, 1911 — Raymond Z. Gallun. An early SF pulp writer who helped the genre to become popular. "Old Faithful" published in Astounding (December 1934) was his first story and led to a series of that name. "The Menace from Mercury," a story published in the Summer, 1932, issue of Wonder Stories Quarterly was penned based on a suggestion by Futurian John Michel and is considered famous among fans. His first published novel, People Minus X, didn't appeared until 1957, followed by The Planet Strappers four years later. You can get all of his fiction at the usual digital suspects. (Died 1994.)
Born March 22, 1920 — Werner Klemperer. Yes, Colonel Wilhelm Klink on Hogan's Heroes, But he had a fair amount of genre of work starting with One Step Beyond, and continuing on with Men in Space, The Man from U.N.C.L.E., Voyage to the Bottom of the Sea, Lost in Space, Batman (where he appeared as Col. Klink) and Night Gallery. (Died 2000.)
Born March 22, 1920 — Ross Martin. Best known for portraying Artemus Gordon on The Wild Wild West. I watched the entire series on DVD one summer some decades back which included all the films in less than a month from start to finish. Now that was fun! It looks like Conquest of Space, a 1955 SF film, in which he played Andre Fodor was his first genre outing. The Colossus of New York in which he was the brilliant Jeremy 'Jerry' Spensser came next followed by appearances on Alcoa Presents: One Step Beyond, The Twilight Zone, Zorro, The Immortal, Night Gallery, Invisible Man, Gemini Man (a far cheaper version of Invisible Man), Quark (truly one of the dumbest SF series ever), Fantasy Island and Mork & Mindy. (Died 1981.)
Born March 22, 1923 — Marcel Marceau. Professor Ping in Roger Vadim's Barbarella. A French mime, and I assume you know that, this is first time Marceau's voice is heard on film. This is his only genre appearance unless you count the Mel Brooks film Silent Movie as genre adjacent in which case he says the only words in that film. (Died 2007.)
Born March 22, 1931 — William Shatner, 89. Happy Birthday Bill! Ok, that was short. We all know he was Captain Kirk, but how many of us watched him as Jeff Cable on the rather fun Barbary Coast series? I did. Or that he was The Storyteller in children's series called A Twist of The Tale? I was I surprised to discover that T.J. Hooker ran for ninety episodes!
Born March 22, 1946 — Rudy Rucker, 74. He's certainly best known for the Ware Tetralogy, the first two of which, Software and Wetware, both won Philip K. Dick Award. Though not genre, I do recommend As Above, So Below: A Novel of Peter Bruegel.
Born March 22, 1950 — Mary Tamm. She's remembered for her role as Romana, the Companion to the Fourth Doctor, in "The Key to Time" story. It seemed like she was there longer only because another actress, Lalla Ward, played her in the following season. Ward was soon to be married to Tom Baker. She also appears briefly in the 20th Anniversary special The Five Doctors through the reuse of footage from the uncompleted story Shada. Tamm had only one other genre gig, as Ginny in the "Luau" episode on the Tales That Witness Madness series. (Died 2012.)
Born March 22, 1969 — Alex Irvine, 51. I strongly recommend One King, One Soldier, his offbeat Arthurian novel, and The Narrows, a WW II Detroit golem factory where fantasy tropes get a severe trouncing. He also wrote The Vertigo Encyclopedia which was an in-house project so, as he told me back then, DC delivered him one copy of every Vertigo title they had sitting in the warehouse which was a lot. For research purposes, of course. And he's written a fair number of comics, major and minor houses alike. His newest novel, Anthropocene Rag, sounds intriguing. Has anyone read it?
(10) COMICS SECTION.
(11) A STORY OF THE SPANISH FLU. The Library of America's "Story of the Week" is "Influenza on a Troopship" by Henry A. May, a fascinating (if horrible) account of Spanish flu racing through a ship taking new soldiers to Europe during World War I. Told so matter-of-factly that you really have to imagine how bad the reality was.
COURSE OF THE EPIDEMIC

THIS WAS influenced materially by these main factors:

First, the widespread infection of several organizations be- fore they embarked, and their assignment to many different parts of the ship.

Second, the type of men comprising the most heavily in- fected group. These men were particularly liable to infection.

Third, the absolute lassitude of those becoming ill caused them to lie in their bunks without complaint until their infection had become profound and pneumonia had begun. The severe epistaxis which ushered in the disease in a very large proportion of the cases, caused a lowering of resisting powers which was added to by fright, by the confined space, and the motion of the ship. Where pneumonia set in, not one man was in condition to make a fight for life….
(12) ONCE UPON A TIME. "Don't make children's books like they used to," notes Andrew Porter, who sent this image along.
(13) FREE READ. Jonathan Edelstein has shared a short story online — "The Stars That Bore Us" — that's set in the same universe as his published short stories, "First Do No Harm" (Strange Horizons, 2015), "The Starsmith" (Escape Pod, 2016), "Iya-Iya" (Kaleidotrope, 2019) and "The Stranger in the Tower" (Andromeda Spaceways, 2019).
Edelstein says, "This is a donation to the public, for those who may be stuck at home during the pandemic and looking for something to read."
(14) FROM THEIR HOUSE TO YOURS. Dread Central spreads the word that "Winchester Mystery House Offering Virtual Tours To Homebound Horror Fans".
While Winchester Mystery House is closed to the public due to the ongoing COVID-19 pandemic, it is offering fans a free digital tour of the Estate for guests to enjoy from the comfort of their own homes. This tour is available online now at winchestermysteryhouse.com/video-tour/ and will be accessible until Winchester Mystery House reopens.
[Thank to Cat Eldridge, Mike Kennedy, Michael Toman, Ben Bird Person, Jeff Smith, Martin Morse Wooster, John King Tarpinian, JJ, Chip Hitchcock, Lise Andreasen, Aziz H. Poonawalla, rcade, and Andrew Porter for some of these stories. Title credit goes to File 770 contributing editor of the day m.c. simon milligan.]