Yr humble correspondent at the helm
That would be Starship Captain Dern, putting the vessel through its paces
More of Dern's photos follow the jump.
Peter S Beagle reading
John, dressed for the Hugos, sez hi to Mike
Stark Holborn, Cat Valente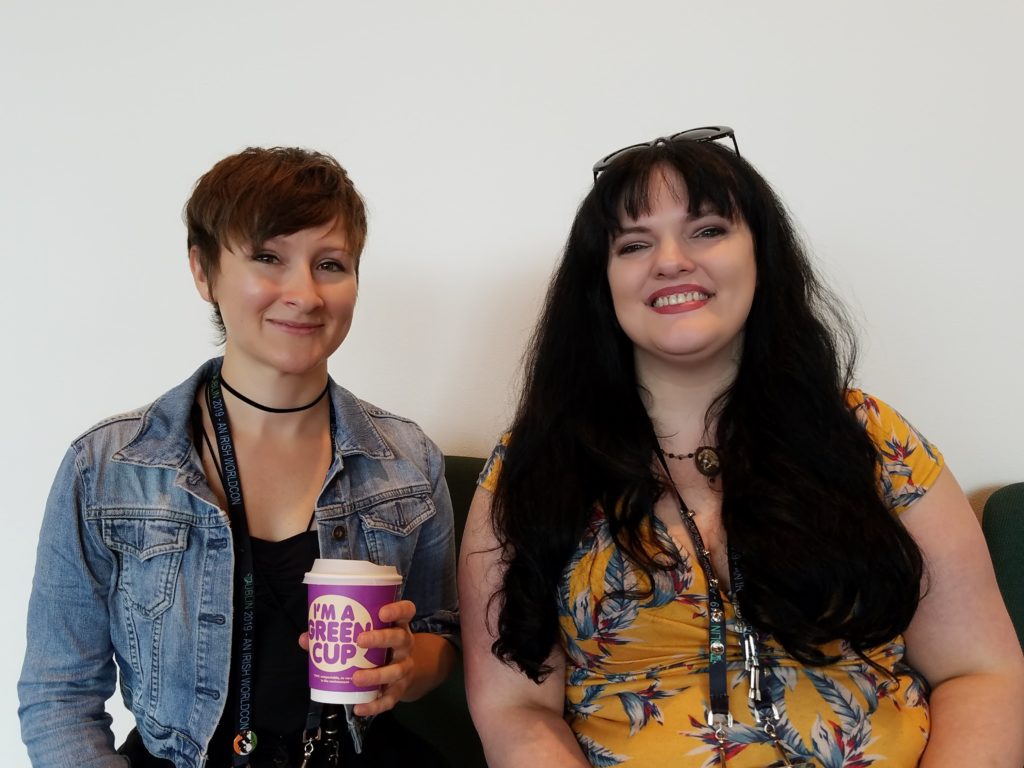 Signage…
…if only there were some way to elevate them above head level so they could be seen across a crowded room
Phil Foglio and Greg Ketter say hi
Panel: Using Science in Fantasy Writing
Jo Walton, A.T. Greenblatt, Peter Adrian Behravesh, Joe Abercrombie.
Scalzi shows his sneaks before his second reading
Since the earlier one was in a capacity-50 room
Joe and Gay Haldeman
In Q&A after reading, Joe Haldeman says that for a million dollars, he will write about one of our problems… and conveniently I had one with me…
Dern does his magic show in Children's area…
… how do I turn this kid back onto a frog?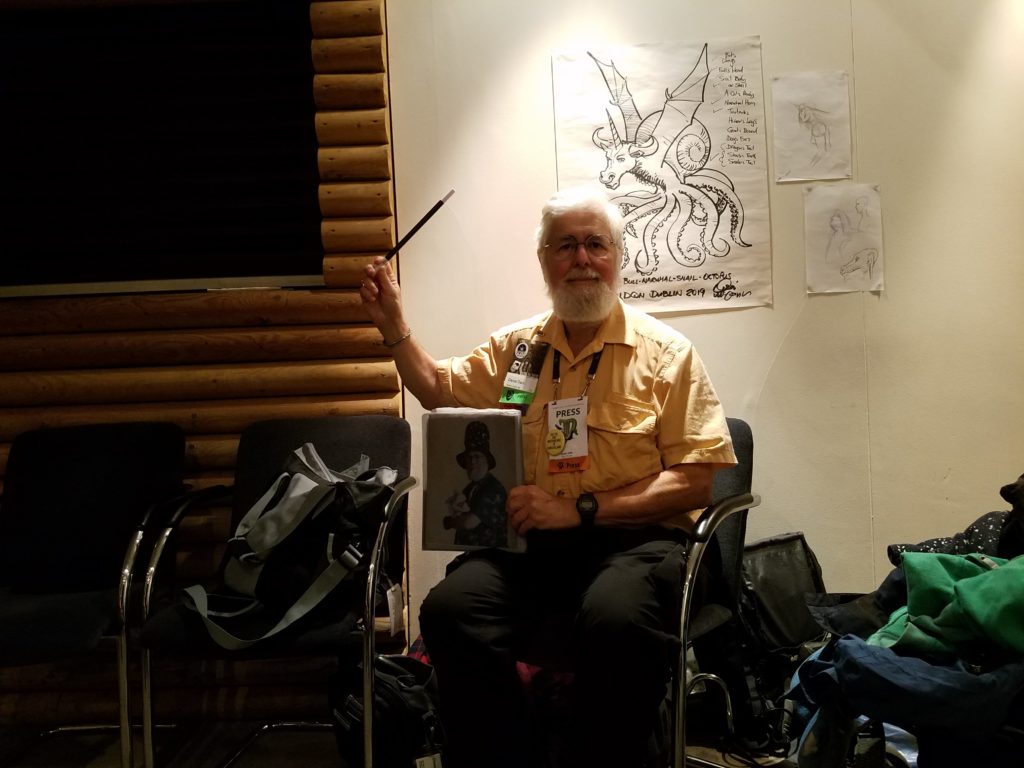 One of them is Groot
Atri Tuominen and Kanerva Tuominen