(1) THE DEAD BODY PROBLEM. Lin Qi, producer of the upcoming Three-Body Problem adaptation, has died following an alleged poisoning by a colleague: "Lin Qi, Yoozoo CEO and Producer on Netflix's 'Three-Body Problem,' Dies at 39" in The Hollywood Reporter.
Lin Qi, the chairman and CEO of Yoozoo Group who was hospitalized after having been poisoned on Dec. 16, has died. The Chinese company confirmed that Lin died on Christmas Day. He was 39.

On Wednesday evening in China, the Shanghai Public Security Bureau had announced that Lin was receiving treatment after being poisoned and that a Yoozoo coworker of Lin's, surnamed Xu, had been apprehended amid an investigation.

The statement read: "At 5 p.m. on Dec. 17, 2020, the police received a call from a hospital regarding a patient surnamed Lin. During the patient's treatment, the hospital said it had determined that the patient had been poisoned. Following the call, the police began an investigation. According to investigations on site and further interviews, the police found that a suspect surnamed Xu, who is a coworker of the victim Lin, was the most likely the perpetrator. The suspect Xu has been arrested and investigations continue."

The Hollywood Reporter reported that local media have said a dispute among the Chinese entertainment company's executive ranks preceded the assault on Lin, which was allegedly carried out via a cup of poisoned pu-erh tea.
(2) A PIXAR FIRST. In the Washington Post, Michael Cavna interviews Kemp Powers, a Black co-writer of Soul, who explains how his experiences helped ensure that the African-American experiences portrayed in the film were authentic. "Kemp Powers of 'Soul': His long journey to becoming Pixar's first Black writer-director".
The geniuses at Pixar had a problem, and this time, they would need to look beyond the walls of their esteemed studio for help.

The movie in question was "Soul," a tuneful jazz tale that somehow didn't quite swing. Rather ironically, the movie's main character was lacking in texture and truth and, well, any depth of soul. What to do about a lead role that, in the words of Pixar chief and "Soul" director Pete Docter, "was kind of an empty shell"?The call went out to Kemp Powers, a rising playwright and "Star Trek: Discovery" TV writer who headed to Pixar's Bay Area headquarters with much more than notes. He had a lifetime of relevant insights.

The character in question was Joe Gardner, Pixar's first leading Black character and the heart of "Soul," which will be released on Disney Plus on Christmas Day after bypassing domestic theaters because of the pandemic. Powers will compete against himself that day when the film adaptation of his play "One Night in Miami," directed by Regina King, will land in theaters (ahead of its Jan. 15 release on Amazon Prime)….… And Daveed Diggs, who voices Joe's trash-talking rival Paul, says Powers brought a humanity and a fearlessness to the tale. "There's a strength and level of conviction in the storytelling," says Diggs, no easy task because with its supernatural spaces and existential themes, "Soul" is "a weird movie."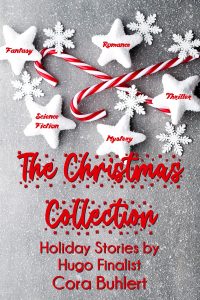 (3) CONTINUE CELEBRATING. Filer Cora Buhlert has assembled "A Holiday Story Bonanza" in her newly-released book A Christmas Collection. Full details and options to purchase in various formats at the link.
Romance, cozy fantasy, murder mysteries, pulp thrillers, science fiction, horror and humor – we have all that and more.
Watch young people find love in the pre-holiday shopping rush at Hickory Ridge Mall, at a Christmas tree lot, on the parking lot of a shuttered outlet mall and at the one bar in town that's open on Christmas Eve.
Experience Christmas in Hallowind Cove, the permanently fog-shrouded seaside town, where strange things keep happening.
Watch as Santa's various helpers unite to depose him.
Follow Detective Inspector Helen Shepherd and her team as they investigate the death of a robber dressed as Santa Claus as well as a wave of thefts at a Christmas market.
Meet Richard Blakemore, hardworking pulp author by day and the masked crimefighter known only as the Silencer by night, as he fights to save an orphanage from demolition in Depression era New York City.
Watch Alfred and Bertha, an ordinary married couple, as they decorate the Christmas tree and live their marvellous twenty-first century life.
Experience Christmas on the space colony of Iago Prime as well as after the end of the world.
Enjoy thirteen novellas, novelettes and short stories in six genres. This is a collection of 118000 words or approx. 390 print pages.
(4) AN IDEA WHOSE TIME HAS COME. [Item by Francis Hamit.] The CASE Act, the legislation creating a Copyright Small Claims Court, is becoming law as a part of that massive stimulus bill passed by Congress. I am taking a victory lap on this one. You may recall I was quite active in the early part of this century on Copyright matters, including prosecuting two lawsuits for infringements of magazine articles by database firms. I spent thousands of dollars for filing and legal fees over four years and came out ahead, but dropped four other suits because they would cost more than the maximum possible cash reward. There had to be a better way, I thought, and came up with the idea of a Copyright Small Claims Court, which was published in the September/October 2006 issue of The Columbia Journalism Review. [File 770 previously mentioned Hamit's advocacy of the idea in 2011: "A Future for Small Copyright Claims?"] So it is done, and small individual creators have a path to legal recourse that wasn't there before. Very gratifying. Those who would like to thank me can buy one of my books or stories on Amazon,com (Reviews are appreciated too). I have a stage play at Stageplays,com which I'm trying to get produced. I may add others soon. Donations are accepted on Paypal at [email protected]. I'm not a crusader, just a businessman. Support allows me to create new work.
(5) EYES ON THE PRIZE. At the risk of turning into a platform that mainly steers its audience to Camestros Felapton (oops, too late!), there are some good things there this weekend:
…Yet not unlike DC's Shazam! film , WW84 form offers charm and its apparent naivety at least avoids the dourness of the Snyder films or broader cynicism…
(6) WWDC. In the Washington Post, Michael Cavna interviews Wonder Woman 1984 director Patty Jenkins, who explains the reason the film is set in Washington in the 1980s is because it reflects Jenkins's experiences. For example, there are sequences at the Hirshhorn Museum because Jenkins was an art student there in 1987. "How Patty Jenkins turned 'Wonder Woman 1984' into a personal Washington story".
"First of all, where would Diana go?" Jenkins says of the Amazonian warrior from the isle paradise of Themyscira, who headed to World War I's European theater in "Wonder Woman." "She would go to the heart and center of where power is."

Once Jenkins and co-writer Geoff Johns were settled on setting, the director plunged deep into her own memories of Washington, where she often visited before moving to the area as a teenager in 1987, staying for a bit over a year.

"The style of D.C. is so wonderful" for Wonder Woman, says Jenkins, who shot numerous scenes on the Mall, in Georgetown and in Northern Virginia. "Having her live at the Watergate, the modernity of it, cut against the Reflecting Pool and the Hirshhorn — it just felt elegant and beautiful and intellectual and pop at the same time."
(7) NPR'S BOOKS OF THE YEAR. [Item by Contrarius.] NPR's Best Books Of 2020 is out. The sff included on the list are mostly the usual suspects for this year. Sadly, The Vanished Birds isn't on it. Interestingly, the new translation of Beowulf is.
Click this link to go direct to the list's Sci Fi, Fantasy & Speculative Fiction section.
(8) EVANS OBIT. 1632universe author Kevin H. Evans died on December 23 announced Eric Flint on Facebook. Evans often wrote in collaboration with his wife, Karen, who survives him.
Evans also was known as Sir Thorgeirr in the Society for Creative Anachronism.
(9) MEDIA ANNIVERSARY.
December 26, 1954 — On this day in 1954, the very last episode of The Shadow radio serial aired. This was the program's 665th installment and its twenty-first season. The serial first appeared on the air on Sept 26, 1937 with Orson Welles as Lamont Cranston and The Shadow and Agnes Moorehead as Margo Lane. It would end its run with Bret Morrison, who took over the lead roles from season twelve onward, and Gertrude Warner, who was Margo Lane from season thirteen onward. The final episode was "Murder by the Sea" which unfortunately is lost to us as the tape was not kept.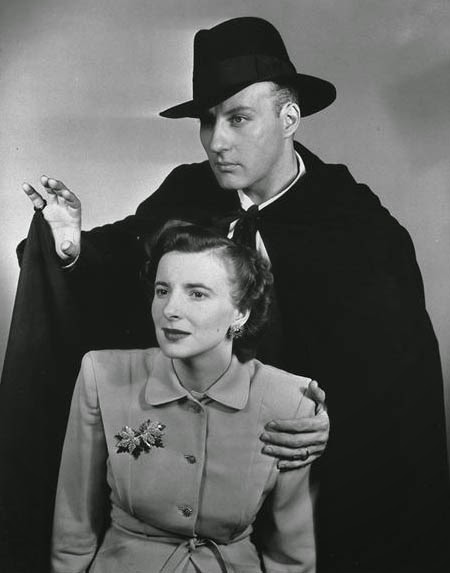 (10) TODAY'S BIRTHDAYS.
[Compiled by Cat Eldridge and John Hertz.]
Born December 26, 1842 – Laura Gonzenbach. German-Swiss of Sicily. Collected Sicilian fairy tales; her two volumes among few major collections by a woman. Beautiful Angiola (2004) has the title story and sixty more in English. (Died 1878) [JH]
Born December 26, 1903 — Elisha Cook Jr. On the Trek side, he shows up as playing lawyer Samuel T. Cogley in the "Court Martial" episode. Elsewhere he had long association with the genre starting with Voodoo Island and including House on a Haunted Hill, Rosemary's Baby, Wild Wild West, The Night Stalker and Twilight Zone. (Died 1995.) (CE)
Born December 26, 1938 – John Kahionhes Fadden, age 82. (Kahionhes "Long River" is his Mohawk name; he's Turtle, his mother's clan.) Maintains the Six Nations Indian Museum (i.e. the six nations of the Iroquois Confederacy; see e.g. the 2010 U.S. dollar coin; Haudenosaunee on it is "People of the Long House", the Iroquois) started by his parents. Four covers for us; here is Native American Animal Stories. More here. [JH]
Born December 26, 1942 – Catherine Coulter, age 78. Six novels, four shorter stories for us; ninety books all told, many NY Times Best-Sellers. Historical romances ("I love in particular Georgette Heyer, a British author who actually invented the Regency Romance – an extraordinary talent"), suspense thrillers ("at least six times as many loose ends that I have to keep searching out and tying up, and they always seem to multiply"). Advice, "READ TO YOUR CHILDREN." [JH]
Born December 26, 1951 – Priscilla Olson, F.N., age 69. Chaired Boskone 29, 38, 42, 48; introduced Featured Filker. Ran Programming at Noreascon 4 the 62nd Worldcon. Fellow of NESFA (New England SF Ass'n; service). Introductions & essays in NESFA Press books An Ornament to His Profession, Cybele, Rings (Charles Harness); Ingathering (Zenna Henderson); Far From This Earth, From Other Shores (Chad Oliver); Once More With Footnotes (Sir Terry Pratchett); also "…And What We Think It Means", ConJose Souvenir Book (60th Worldcon). Fan Guest of Honor at Minicon 34, Windycon 33. [JH]
Born December 26, 1953 — T. Jefferson Parker, 67. Author of the rather excellent Charlie Hood mystery series which ISFDB claims is paranormal. Huh. He's one of the very few writers to win three Edgars. (CE)
Born December 26, 1953 — Clayton Emery, 67. Somewhere there's a bookstore that consists of nothing but the franchise novel and collections that exist within a given franchise. No original fiction what-so-ever. This author has novels in the Forgotten Realms, Shadow World, The Burning Goddess, City of Assassins, The Secret World of Alex Mack, Magic: The Gathering and Runesworld franchises, plus several genre works including surprisingly Tales of Robin Hood on Baen Books. Must not be your granddaddy's Hood. (CE)
Born December 26, 1960 — Temuera Morrison, 60. Ahhhh clones. In Attack of the Clones, he plays Jango Fett and a whole bunch of his clone troopers, and in Revenge of the Sith, he came back in the guise of Commander Cody. He goes on to play him in the second season of The Mandalorian. Crossing over, he plays Arthur Curry's father Thomas in Aquaman. (CE)
Born December 26, 1961 — Tahnee Welch, 59. Yes, the daughter of that actress. She's in both Cocoon films as well in Sleeping Beauty. Black Light and Johnny 2.0 which she's in might qualify as genre in the way some horror does. She stopped acting twenty years ago. (CE)
Born December 26, 1968 – Julia Elliott, Ph.D., age 52. Jaffe Foundation award. Amazon Shared-Worlds Residency. A novel ("loopy lyricism … whacked out paranoia … joyous farce", NY Times Book Review) and a dozen shorter stories. Teaches at Univ. S. Carolina (Columbia). [JH]
Born December 26, 1970 — Danielle Cormack, 50. If it's fantasy and it was produced in New Zealand, she might have been in it. She was in Xena and Hercules as Ephiny on recurring role, Hercules again as Lady Marie DeValle,in Jack of All Trades, one of Kage Baker's favorite series because, well, Bruce Campbell was the lead. She was Raina in a recurring role, and Samsara on Xena in another one-off and Margaret Sparrow in Perfect Creature, an alternate universe horror film. (CE)
Born December 26, 1983 – Nicholas Smith, age 37. Thirty novels, half a dozen shorter stories. Ironman tri-athlete. NY Times and USA Today Best-Seller. Has read Custer Died for Your Sins and The Hobbit. "I only leave positive reviews…. If I don't like a book [and] don't finish it … I don't trash it because who knows what I missed." [JH]
(11) COMICS SECTION.
Close to Home shows how Santa anticipated the current surveillance society.
(12) PLAY IT AGAIN. Nerdist would like to convince you "Why LEGENDS OF TOMORROW Is Perfect for 2020 and 2021".
…It's not the writing, acting, special effects, or deus ex furby plot twists that make Legends worth a (re)watch these days. While the show found its niche in a careful balance of absurdity with genuine tension (case in point: season four, episode 13, which simultaneously featured an Indiana Jones-esque plot to keep a dragon egg away from Nazis, a book club gone wrong, and a surprise attendee at a romance novel convention; we cannot make this stuff up), it's the surprising attention to character development and the ongoing themes of hopefulness, redemption, and growth in the face of trauma and loneliness that sets Legends apart.
(13) REVISITING LEMURIA. A news story I couldn't link here because it's member-locked turned out not to be all that new – except to me, and perhaps you, too. Here are three updates that appeared between 2015-2018.
Erin Ehmke on hibernation in the fat-tailed dwarf lemur:

It could be an internal genetic trigger for hibernation in the fat-tailed dwarf lemur. Since we share genetic code with the federal dwarf lemur, [the medical community is interested in understanding if] we have that same intrinsic trigger that could be tapped into for long term coma patients to prevent the cell breakdown – deep space travel, could we somehow trigger hibernation in astronauts to help get to deep space travel.
… Those lemurs could hold the key to faster recovery times from injuries and even deep space travel because of hundreds of species of primates, the fat-tailed dwarf lemur is the closest genetic cousin to humans that can hibernate.

"That suspended animation doesn't occur in primates very often," explained Duke Lemur Center veterinarian Bobby Schopler. "These are relatives of ours that do this, and it's a fascinating aspect."

Scientists have been studying the primates in their natural habitat for 48 years at the Duke Lemur Center. Duke researchers want to find out how some of the lemurs can regulate body temperature, store massive amounts of energy and sleep for 7 months at a time.
… Interest in suspended animation, the ability to set biological processes on hold, peaked in the 1950s as Nasa poured money into biological research. The hope was that sleeping your way to the stars would mean spacecraft could carry far less food, water and oxygen, making long-haul flights to distant planets more practical. It would also save astronauts from years of deep-space boredom.

Nasa's interest died at the end of the space race, but Mr Vyazovskiy and his team of researchers at the University of Oxford are now exploring ways to put astronauts into stasis, using knowledge gained from mammals, including bears and dwarf lemurs.
(14) PRESERVED IN PUMICE. [Item by Cora Buhlert.] Archeologists have discovered a 2000-year-old street food stall in Pompeii, complete with illustrations of the food (or rather the animals that provide the food) on offer. I'm amazed how modern the whole thing looks. I can imagine this stall setting up shop at our annual autumn fair without raising any eyebrows: "Pompeii: Ancient snack stall uncovered by archaeologists" at CNN.
[Thanks to John King Tarpinian, JJ, Contrarius, Francis Hamit, Martin Morse Wooster, Cat Eldridge, Michael Toman, Cora Buhlert, Steven H Silver, Mike Kennedy, John Hertz, and Andrew Porter for some of these stories. Title credit goes to File 770 contributing editor of the day Steve Wright.]