It's a quiet day – let's catch up with the year-end crime fiction awards announcements.
CRIME FICTION LOVER AWARDS 2021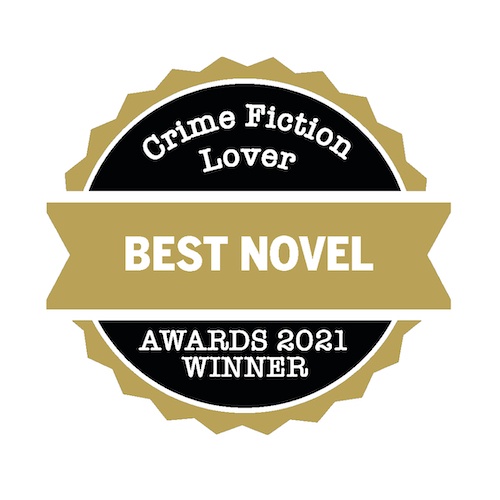 The inaugural Crime Fiction Lover Awards winners have been announced. The shortlists were selected by Crime Fiction Lover readers. One set of winners were chosen by public vote. There is also a set of Editor's Choice.
Best Crime Novel
The Night Hawks by Elly Griffiths
Best Novel Editor's Choice
Razorblade Tears by SA Cosby
Best Debut Crime Novel of 2021
The Source by Sarah Sultoon
Best Debut Editor's Choice
Winter Counts by David Heska Wanbli Weiden
Best Crime Novel in Translation of 2021
The Girl Who Died by Ragnar Jonasson, translated by Victoria Cribb
Best Crime Novel in Translation Editor's Choice
Riccardino by Andrea Camilleri, translated by Stephen Sartarelli
Best Indie Crime Novel of 2021
Strangers of Braamfontein by Onyeka Nwelue
Best Indie Novel Editor's Choice
The Quiet People by Paul Cleave
Best Crime Show of 2021
Best Crime Show Editor's Choice
Best Author
Best Author Editor's Choice
CRIME TIME FM NOVEL OF THE YEAR AWARD
Crime Time FM, a crime fiction podcast, has announced the winners of the Crime Time FM Novel of the Year Award.
WINNER
Razorblade Tears SA Cosby (Headline)
RUNNER-UP
Vine Street Dominic Nolan (Headline)
OTHER SHORTLISTED BOOKS
The Village of Eight Graves by Seichi Yokomizo trans. Bryan Karetnyk (Pushkin Press)
The Turnout Megan Abbott (Faber & Faber)
The First Day of Spring by Nancy Tucker (Hutchinson)
Future Perfect by Felicia Yap (Wildfire)
HARVILL SECKER BLOODY SCOTLAND CRIME WRITING AWARD
The winner of the 2021 Harvill Secker Bloody Scotland Crime Writing Award was announced December 2. The prize aims to discover exciting new crime fiction by writers of color.
The Light and Shade of Ellen Swithin by Dettie Gould
As the winner, Gould's book will be published under the Harvill Secker imprint, in a publishing deal with an advance of £5,000.
JOFFE BOOKS PRIZE FOR CRIME FICTION WRITERS OF COLOR
The 2021 winner of the Joffe Books Prize for Crime Fiction Writers of Color is:
The winner is offered a two-book publishing contract with Joffe Books, on its standard author agreement terms.
SCARLET STILETTO AWARDS
Sisters in Crime Australia have announced the winners of the 2021 Scarlet Stiletto Awards. This year, 241 short stories – equal to last year's record – competed for a record $11,910 in prize money and benefits.
Swinburne University of Technology First Prize ($1500) and ScriptWorks's Great Film Idea Award ($500)
Hayley Young for "Monster Hunters"
Simon & Schuster Second Prize ($1000)
Jaclyn Riley-Smith (Margate) for "On the inside"
The Sun Bookshop & Wild Dingo Press Third Prize ($600)
Ellen Coates for "The Gospel of Cecily"
Clan Destine Press Cross-Genre Award ($750)
Affirm Press Young Writer's Award ($500) for under 19s
Caitlyn Whitbread for "The Braxton Mystery"
The Melbourne Athenaeum Body-in-the-Library Library Award ($1250)
Clare Fletcher for "Death's Waiting Room"
The Melbourne Athenaeum Body-in-the-Library Library Runner-Up Award ($750)
Susan Green for "Creativity Now!"
Kerry Greenwood's Malice Domestic Award ($750)
Jane Lee for "What I Did in Lokdown by Chloe Martin age 9 1/2"
The Every Cloud Production's History with Mystery Award ($750)
Natalie Conyer for "The Séance"
Viliama Grakalic Best Art and Crime Story Award ($750)
Caroline de Costa for "The Fragrance of the Corpse Flower"
Booktopia Publisher Services Best Environmental Mystery Award ($750)
Stephanie Holm for "Mystery Off the Jillawong Road"
Writers Victoria's Crime and Punishment Award for Most Satisfying Retribution
Janet Moore for "Cash Sale"
The HQ Fiction Award for Best Thriller ($500)
Janice Shaw for "Put the Kettle On"
Queensland Chapter of Sisters in Crime's Liz Navratil Award for the story with the Best Disabled Protagonist ($400)
Christine Fontana for "Waiting"
COMEDY WOMEN IN PRINT PRIZE
The winner of the 2021 Comedy Women in Print Prize is a cozy mystery by a Chinese-Indonesian writer. The value of the prize is £3,000.
Dial A for Aunties by Jesse Sutanto