Peggy Ranson, a very popular fanartist in the 1990s, passed away March 16 from cancer. The family's obituary is here.
She grew up in Memphis, and attended Memphis State University. While living in New Orleans she worked as a commercial artist for D.H. Holmes and the Times Picayune.
Ranson was employed as an ad illustrator when she volunteered to help with the 1988 New Orleans Worldcon. Guy H. Lillian III remembers, "She co-edited the Nolacon II program book with me, did scads of inimitable and exquisite fan art, and graced every moment we spent with her." Lillian writes that this piece was her first fan art.
She was an L. Ron Hubbard Illustrator of the Future contest finalist in 1990, and attended the awards ceremonies (see photo).
Ranson was a Best Fan Artist Hugo nominee every year from 1991-1998, winning in 1993. Lillian liked to say she was only the second fan from Louisiana (adopted) to win a Hugo (the first was Camille Cazedessus, publisher of ERB-dom.)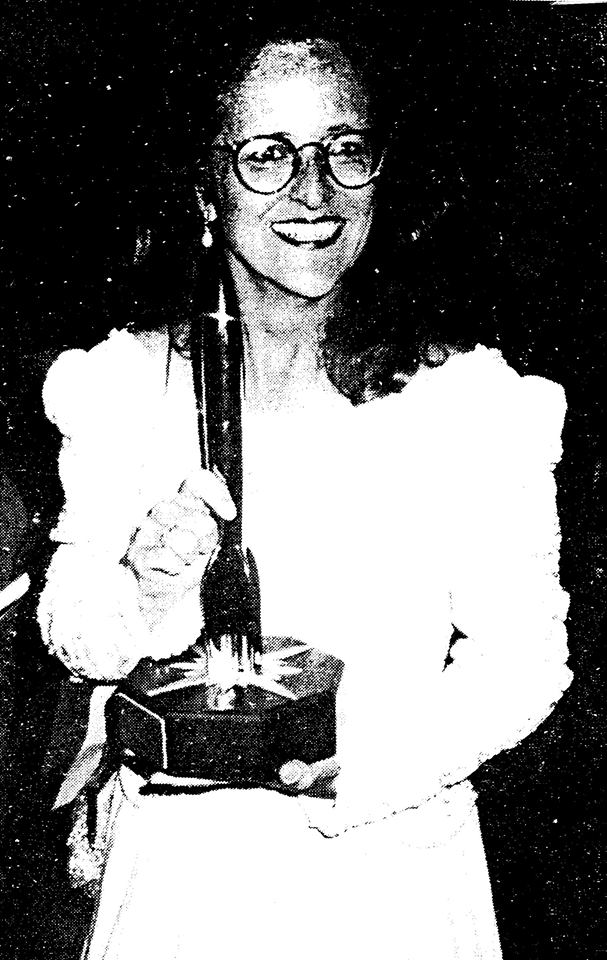 She did countless pieces of art for conventions, bids, and fanzines, and for charitable publications like the Charlie Card Fund's 1991 Fantasy Art Calendar. Her work won Best in Show at the 1991 Worldcon art show (Chicon V).
There's a small gallery of her black-and-white art at Fanac.org.
Ranson was a guest of honor at DeepSouthCon 34 in 1996, and Armadillocon 20 in 1998, and other small cons across the South.
When Hurricane Katrina struck New Orleans in 2005 she fled to Memphis. Afterwards she wrote a long account of her escape and what it was like to return to the heavily damaged city in Challenger 23.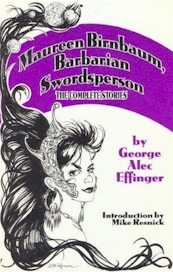 Although she did some cover art for professional publications, she does not seem to have pursued that as a vocation, for many of her assignments were for books by writers or small press publisers she knew well. This includes her covers for The NESFA Index to Short Science Fiction for 1989 (1992), Maureen Birnbaum, Barbarian Swordperson: The Complete Stories (1993) a paperback of George Alec Effinger stories from Swan Press, Girls for the Slime God (1997) a collection of stories edited by Mike Resnick, and Birthright: The Book of Man (1997) by Mike Resnick. She also did interiors for magazines, including Algis Budrys' Tomorrow Speculative Fiction.
Ranson is survived by a sister and two brothers (one of them her twin), and several nieces and nephews.